Vacationing on a tropical island is one of the best experiences a person can have, although it may be difficult narrowing down the options and actually planning the trip.
If you have never travelled to or heard of Saint Kitts, you should put it at the top of your list. St. Kitts is one of the most beautiful islands in the Caribbean and everyone should experience it at least once in their lifetime.
Traveling to an unfamiliar destination like St. Kitts island can be frightening, however, as long as you do your homework, it does not have to be.
Thankfully, the following travel guide has all the answers you will need when it comes to St. Kitts.
About the Island
St. Kitts is a tropical island located in the western part of the Caribbean sea. It is also called Saint Christopher island by some.
St. Kitts and the island of Nevis, which sits beside it, are technically one country called the Federation of Saint Kitts and Nevis. Many vacations to the island travel to and from Nevis during their stay in St. Kitts.
It sits about 1,300 miles directly southeast of Florida and has a population of only about 40,000 residents. Tourism is the main source of income for the island and it has become a popular tropical destination for many vacationers.
The island was formed by volcanos many, many years ago and offers travelers a lot of scenic mountainous terrain as well as sandy beaches.
History
St. Kitts island was first claimed for the Spanish by Christopher Columbus in 1493 and he originally named it St. Christopher. The name would eventually be condensed to just St. Kitts.
Eventually, the island was settled by England and France who both struggled to gain and maintain control. While tobacco was the main export of the island, it was eventually changed to sugar cane until that ended in 2005.
Today, St. Kitts and Nevis are a part of the vast group of 54 Commonwealth nations, an organization that has British Monarch as the Head of the Commonwealth.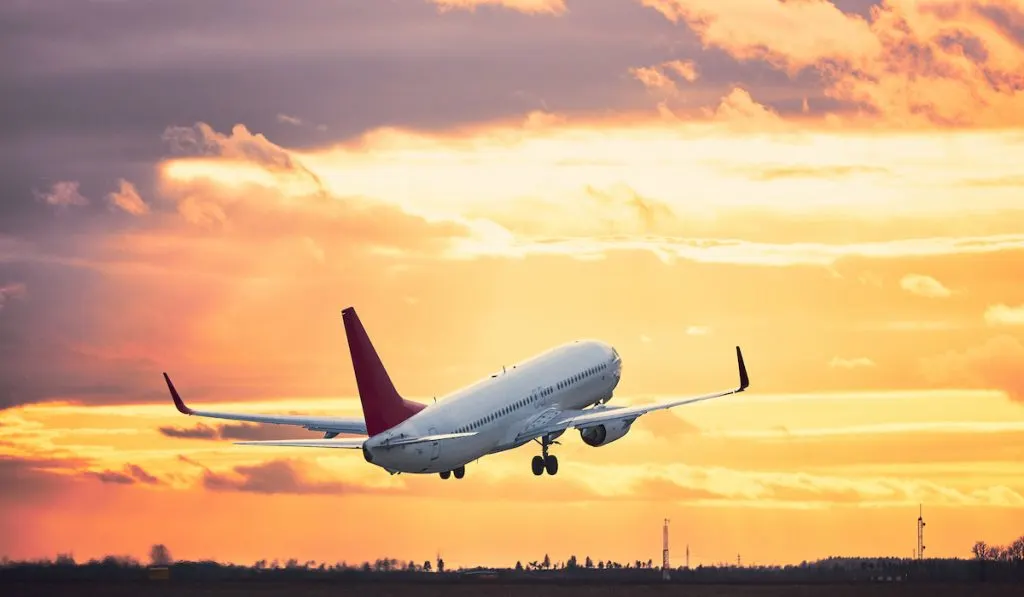 How to Get There
The two ways to get to the island of St. Kitts is to travel by boat or by plane. If you are fresh out of boats, a cruise or airplane are the best options.
Take a Cruise
There are several cruises that travel to St. Kitts, among other Caribbean islands. These cruises depart from multiple locations in the United States including Florida, Texas, Maryland, and South Carolina.
Cruises do limit the amount of time vacationers get to spend on a specific island due to a longer travel time and multiple destinations. Vacationers who only want to test the waters in St. Kitts will enjoy taking a cruise to the island for their first visit.
A cruise ship departing from Florida and traveling to St. Kitts takes approximately 5 days and usually travelers have less than 12 hours to explore the island before departing for the next one.
Fly There
There are more than a dozen airlines that travel to the island of St. Kitts. Some of the major airlines in America offer flights to St. Kitts including American Airlines, Delta, and JetBlue.
Flying a commercial airliner to St. Kitts is preferable over a cruise if travelers want to spend the majority of their vacation on the island itself. It takes only about 3 hours to fly to the island from Florida.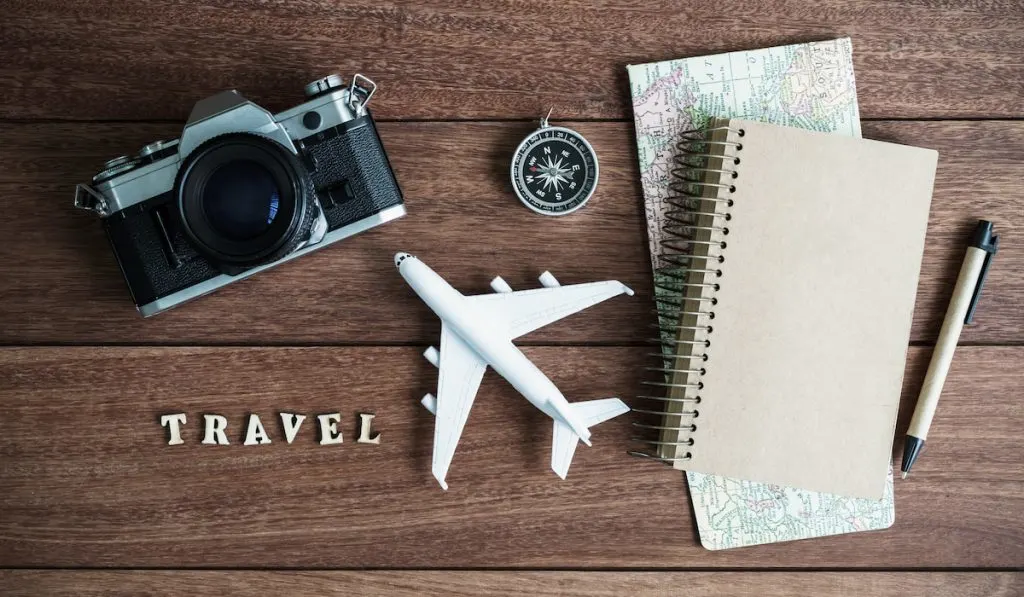 Planning Your Trip
Best Time to Visit
The peak season in St. Kitts is between December and April, much like most tropical islands, when tourists escape the cold months of their home states to vacation in warmer climates.
Tourists that prefer less of a crowd and lower hotel costs should visit St. Kitts around May or June. This is when accommodations are much cheaper because it is during the off-season, a time when vacationers to the island are less abundant.
Weather and Climate
The weather and climate in St. Kitts is similar to that of other tropical islands in the Caribbean. It is relatively hot and definitely humid throughout the whole year, but it is not blazing hot.
Temperatures range from an average of 72°F to 83°F during the year. There is noticeably more rainfall during the months of June to November.
The water around St. Kitts remains ideal for swimming all year because even in the coldest months, the sea is still only 79°F.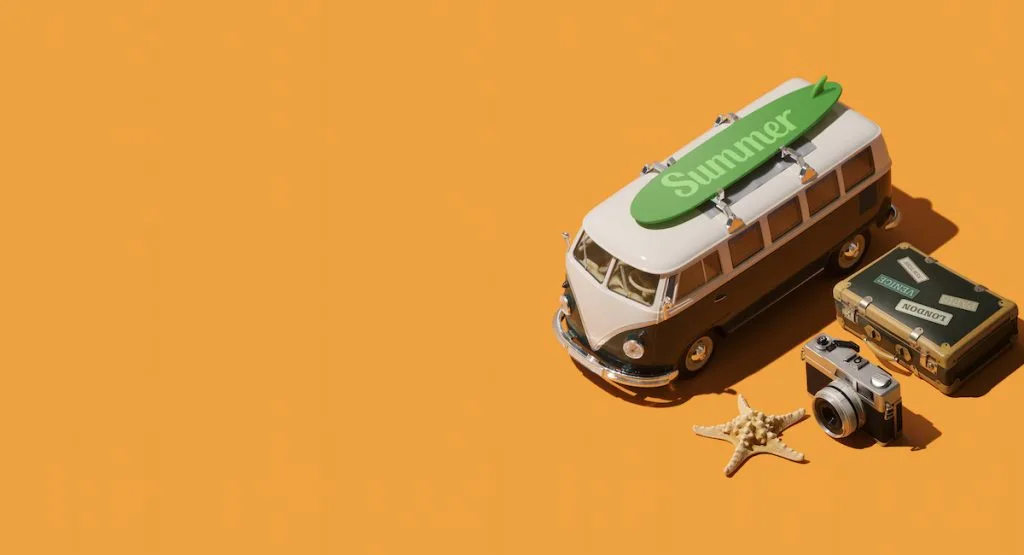 Getting Around
Travelers to St. Kitts can get around the island a few different ways including by scooter, bike, car, taxis, minibus, and ferry.
Deciding which one to use depends on how much travelers are willing to pay.
Scooter, ATV, and Bike Rental
Tourists can rent scooters, all-terrain vehicles like four-wheelers, and bikes to travel around the island.
Scooter rental costs about US $60 each day while four-wheeler rental costs around $120 USD per day.
Car Rental
Tourists can rent a car in St. Kitts, however, they have to get a driver's permit issued by the island and it cost's around $24.
It is important to note that drivers have to drive on the left side of the road in St. Kitts, not the right side like Americans are used to.
Car rentals, apart from the driving permit fee, cost travelers around US $300 to $500 per week, or around $40 to $70 daily, depending on the car preference.
Smaller cars are cheaper of course while larger vehicles cost more.
Taxi Cab
For those that do not want to bother with a driver's permit, there are plenty of taxis on the island for local transport.
Costs can vary depending on the amount of people in the party and the distance of the trip. Taxis fares can range from $8 to up to $80 per trip.
Ferries and Water Taxis
The only way to get to Nevis from St. Kitts is to travel via a ferry boat or a water taxi, which can take up to 45 minutes and is well worth it.
Ferries run on regular schedules and cost around $10.
A water taxi can be chartered to transport travelers on their own schedule for around $80 for a group of up to four people.
Language
The language spoken by most residents in St. Kitts is English, although many locals may use terminology that travelers are not familiar with.
Currency
The official currency on St. Kitts island is the East Caribbean dollar. It is important to know that most establishments accept the U.S. dollar.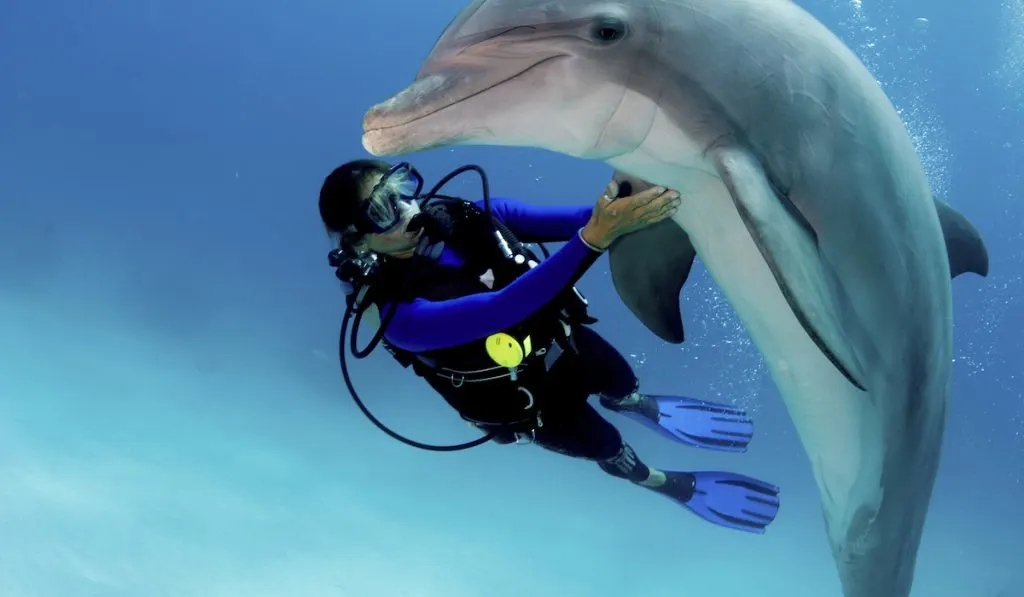 Top 3 Things to Do
There is literally so much to do in St. Kitts that we would need a book to list all the activities on the island for tourists.
Apart from hanging out on the stunning beaches, the following are the top 3 things that vacationers to St. Kitts should do.
Swim With Dolphins
There are few travelers in the world who do not appreciate dolphins and St. Kitts offers tourists the opportunity to swim with them.
Adults and children can swim with dolphins at Dolphin Discovery or just interact with them if swimming seems a little too overwhelming.
Take a Tropical Island Tour
Taking a guided tour across the island of St. Kitts is the best way to learn about the island and to experience it firsthand. Some of them can get a little pricey, but they are well worth the cost.
There are several different island tour options for visitors to St. Kitts. Between taxi tours, dune buggy tours, sky lining tours, bus tours and safari tours, there is literally an option for everyone.
Explore the Brimstone Hill Fortress
The Brimstone Hill Fortress on the island of St. Kitts is a historical American fort that should definitely be on every tourist's list. It is well-maintained and is a UNESCO World Historical site that has amazing views and a rich history.
The fortress site is designated as a National Park. The entry fee is only $15 per adult. Tourists should plan to spend at least two hours exploring the fort.
Top 3 Places to Eat & Drink
St. Kitts offers several great food options throughout the island and choosing between them can get difficult.
Here are the 3 top places to eat and drink at in St. Kitts.
SALT Plage
Christophe Harbour, St. Kitts
SALT Plage is a popular beachside café located at Christophe Harbour, right outside of Basseterre. It offers tasty cocktails for beachgoers as well as hamburgers, mahi-mahi, grilled chicken and crispy fish tacos.
Aside from food and drinks, SALT Plage has hammocks and daybeds for visitors to relax in. It is truly a great place to enjoy.
Bombay Blues Restaurant
Frigate Bay, St. Kitts
The Bombay Blue Restaurant is a great food option for island tourists, especially for those that enjoy authentic Indian cuisine.
It is a family-owned establishment that offers amazing food at a gorgeous, tropical location.
ShipWreck Beach Bar and Grill
South Friars Bay, South East Peninsula

The ShipWreck Beach Bar and Grill offers a changing menu that features great-tasting Caribbean-style cuisine at an affordable price.
Their food options often include nachos, fritters, fresh-caught fish, barbeque chicken, and a variety of popular fish tacos.
They have live entertainment on Sunday evenings and the bar is open everyday from 10 a.m. to sunset.
Where to Stay
Finding a great place to stay in St. Kitts is easy since there are so many excellent choices. The following are the best hotels and resorts open to visitors on the island.
Best Hotels
Royal St. Kitts Hotel
Zenway Blvd, Frigate Bay, St. Kitts
The Royal St. Kitts Hotel has been around since 1983 and was actually one of the premier hotels opened on the island.
It sits on 18 acres of absolutely breathtakingly gorgeous land and it offers a salt water pool, a bar, fitness facilities, and a private lagoon.
This hotel is located conveniently close to the airport and one of the major cities, Basseterre, which is also the capital city of the island.
Sugar Bay Club Suites and Hotel
Frigate Bay, St. Kitts
The Sugar Bay Club Suites and Hotel is an amazing place to stay in St. Kitts. It is an absolutely gorgeous hotel that has 80 different rooms and even offers some Caribbean cottages.
It has swimming pools, gardens, and five restaurants for visitors.
Best Resorts
Park Hyatt-St. Kitts Christophe Harbour
Christophe Harbour, St. Kitts
The Park Hyatt St. Kitts Christophe Harbour is a luxury resort that is not only breathtaking, it is also packed full of amenities.
Guests to the resort can visit the on-site spa, an all-day gym, activities, and more.
There are 3 different restaurants on the premises including Fisherman's Village, the Stone Barn, and the Rum Bar.
Those looking for the best experience can rent the Presidential Villa that has its own pool, gym, butler, and a private chef.
Marriott's St. Kitts Beach Club
Frigate Bay, St. Kitts
The Marriott's St. Kitts Beach Club offers guests gorgeous villas to stay in as well as a fitness center, swimming pools, a spa, a casino and a nearby golf course.
The views of the ocean and the island itself from this resort are utterly breathtaking.
Money-Saving Tips
Consider getting a driver's permit when you arrive to the island.
Once you have your permit, you can rent a car for the duration of your visit. Although it may seem like a large fee to rent a car for the week, it can be cheaper than taking a taxi the whole week.
Travel during the off-season.
To save money on airfare and hotel accommodations, visit the island during the months of April through December, when costs are much cheaper.
Eat local. Local eateries and beachside cafes are often less costly than fine dining restaurants on the island.
Final Thoughts
Taking a trip to St. Kitts is one of the best decisions a person can make. Whether traveling by ship or by plane, visitors to the island will have an amazing time full of memories and unforgettable experiences.
St. Kitts is an undeniably remarkable island full of natural beauty, amazing people, and great food.
This guide should get you started on planning the vacation of a lifetime.
Resources
Learning about Saint Kitts is a real adventure. Here are the sources that were used to write this travel guide.