When summer comes, the first thing to cross our minds is outdoor activities and taking some time off to experience nature.
Some people plan to take their families to holiday resorts or theme parks. Others plan an exciting road trip and quick overnight at relatives' houses or motels. Even others love beach camping and spend more than a few days by the beach, making the most of their short escape.
Beach camping is a budget-friendly but exciting activity that you can do in the summer. You can do it with your family, friends, or even alone.
But spending a few days out by the seaside takes more than just choosing your favorite beach. To have the best beach camping experience, there are a few things that you need to incorporate into your plan.
That's right, you need to plan ahead and make a checklist of the things you should bring to the beach. There are several categories of items and essentials that you need to have. Let's take a look at each of them.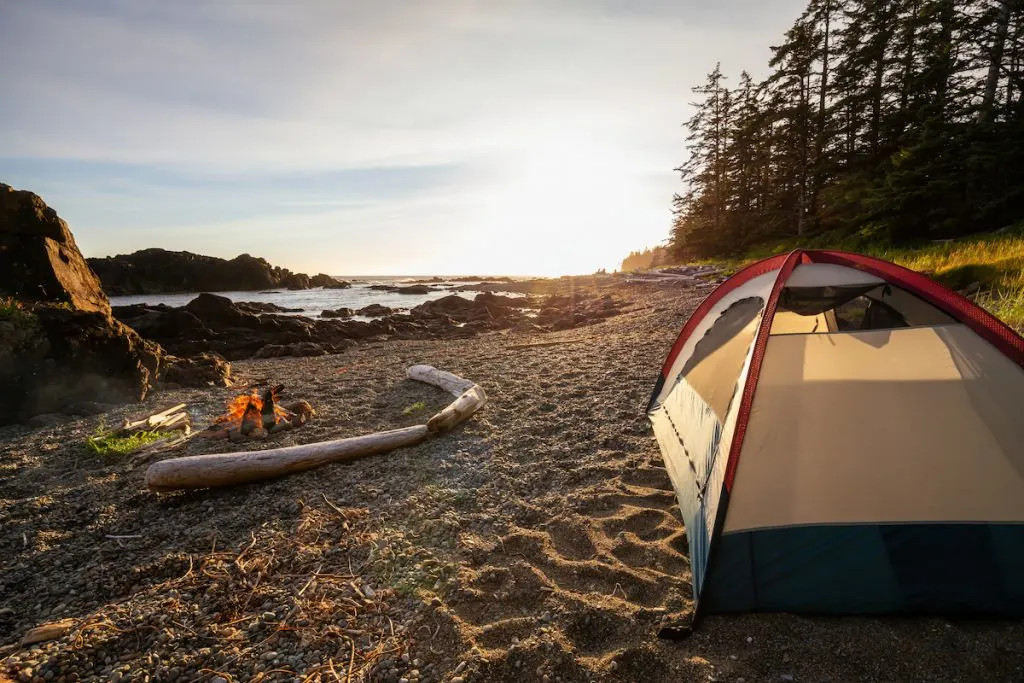 Camping Gear
The most basic item for any type of camping is your camping gear. This isn't limited to just a shelter or a place to sleep. If the weather is good and you love the feeling of night wind blowing on your skin, there is nothing wrong with sleeping in a hammock.
However, if you have children, a tent is your best option. You can go with a simple beach tent with sand stakes. As long as it anchors strongly on the ground, this type of tent can protect you from all the elements.
If the weather is hot and dry, you can choose a pyramid tarp shelter with a floorless tent. This type of tent is also well-ventilated. So, you won't have any problems with trapped heat or humidity issues.
On the other hand, if the weather is unpredictable or there are bugs around the beach, you should always choose a regular, closed tent. Other camping gear that you should bring are:
Sleeping bags – There are two types of sleeping bags: synthetic or waterproof sleeping bags, and sleeping bags made from soft materials such as cotton or silk. Depending on the weather, choose either one or bring both to prepare for any unexpected events.
Camp tarps – You can use camp tarps as a shelter for your camping gear. They can also be used as a temporary, open shelter during the day.
Sleeping pads – There are three types of sleeping pads that you use: closed-cell foam, air, and self-inflating sleeping pads.
Water-resistant bags – To protect your electronic devices and other valuable items, use water-resistant bags. It goes without saying that keeping your personal stuff secure should always be a priority.
Trash bags – Keep all your waste inside the trash bags and place them at the nearest dumpster when you leave the beach.
Beach umbrellas – Having beach umbrellas around can protect your skin from the excessive scorching heat of the sun.
Pillows and blankets – Unless you're comfortable enough to sleep on flat ground, then you should always bring extra pillows for your head. Some sleeping bags might be too thin for nighttime temperatures. So, having a blanket can be a life-saver.
Headlamp or flashlight – Flashlights and headlamps always come in handy whenever you want to take a night walk along the beach. They can also be used the near campsite to make your camping activities a lot easier, especially when it gets dark.
Broom or dustpan – Sand gets on almost anything. So, use a broom or dustpan to keep your tent and stuff clean.
Solar panels – Make the best out of the hot sun by bringing solar panels as a source of energy for your devices. If you're staying for more than two days and are using high-wattage devices, a solar-powered generator would be your best option.
Water-resistant bags – All of your camping gear and other supplies should be kept in water-resistant bags. This can protect your valuable belongings from water and dirt. If you don't have any, invest in larger ones that can be used repeatedly for other types of camping.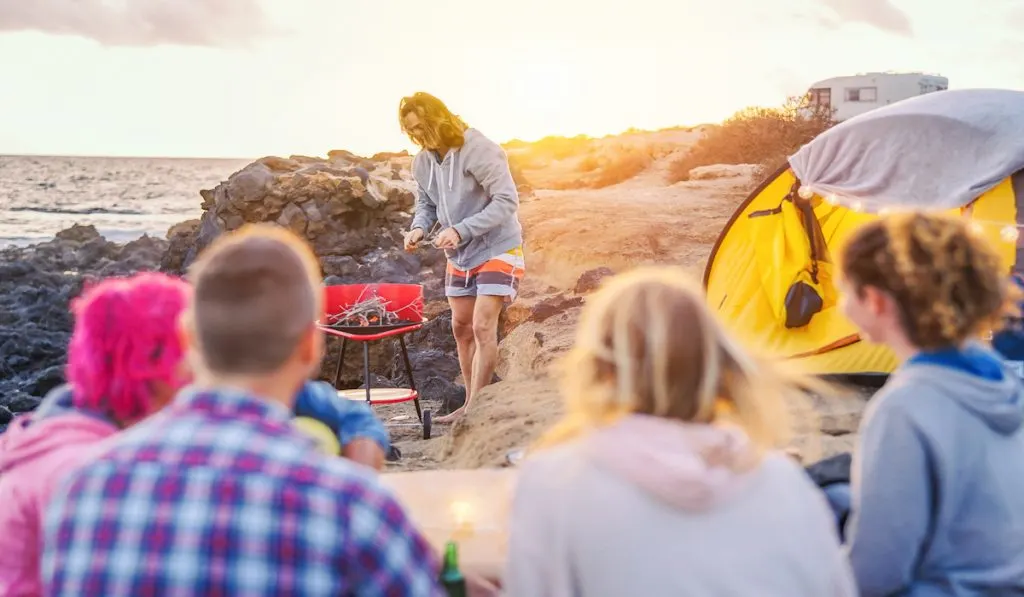 Food and water supplies
No matter where you go, you need to drink and eat. This is important, especially during hot days in the summer. If you do other rigorous activities such as surfing or swimming, you will also burn a lot more calories than just sitting on your picnic mat. Hence, your food water, and supplies should consist of all these things:
Water bottles – Bring more than one water bottle, preferably the large ones. To keep yourself hydrated, you should drink at least 2 liters of water per day and more depending on the weather and your daily activities.
Cooler box – If you want to keep your beverages cold, surrounded by ice cubes or packs, then bring a cooler box. Nothing can beat the feeling of drinking cold drinks during hot seasons.
Cooking ingredients – Truth be told, you can't bring all the ingredients you have at home. But you can carry the ones you need. So be sure the plan ahead all the dishes you want to cook. Also, don't forget to bring instant coffee, tea bags, or any drinks that can easily be made.
Airtight Plastic Container – This is one of the most important food supplies. Bring as many containers as you can. They can be used to keep your food fresh or protect your cooking ingredients from any contamination or dirt.
Cooking wares – You can't cook and eat without proper utensils. So, bring along your cooking wares such as camping stove, kettle, cooking oil or spray, detergents, mugs, corkscrew, paper plates, paper towels, can opener, and other kitchen utensils. If you prefer to cook over a fire, bring a lighter, matches, and grid for fire.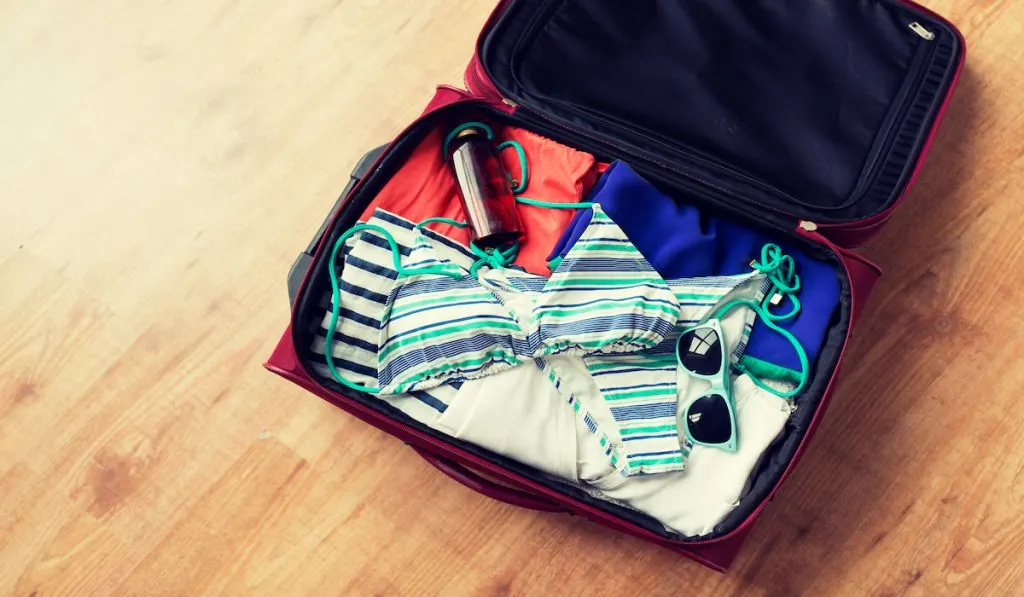 Clothing
Depending on the weather and your duration of stay, you might have to bring more than just one type of clothing. These include:
Shirts and shorts – Basic tees and shorts are easy on your skin, especially during hot seasons. Avoid wearing thick clothing during the day. If the night is cold, then wear a jumper or beanie.
Wet suits – Bring more than one swimsuit. It is likely that you will be swimming many times during your stay.
Sweatpants and sweatshirts – When you're relaxing in the evening or taking a break from any activity, these outfits bring a lot of comfort and are able to protect your skin from cooler breezes and bugs.
Waterproof shoes – As with most of your beach outfits, bring waterproof shoes that are reliable and non-slippery. This can also protect your feet from rocks or broken seashells along the beach.
Wide-brimmed hat – You can definitely use any type of hat but the ones with wider brims protect your eyes and face from the sun.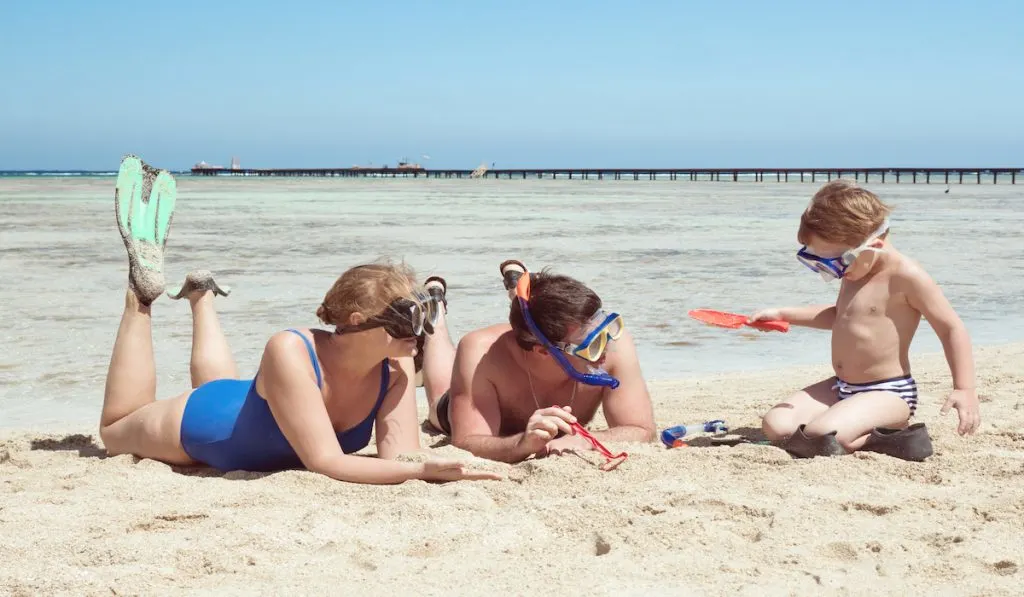 Recreational Items
Aside from swimming, you can do a lot of recreational activities with your family or friends. However, most beaches aren't theme parks and they don't provide recreational items. Hence, you should bring your own stuff such as:
Binoculars – If you're a fan of bird-watching and sightseeing, keep at least one binocular around you.
Kayak – Some beaches rent their kayaks out to people and charge hourly. However, if you have a truck or 4WD, you can bring your own kayak. Be sure to check for permission if there are any management or authorities guarding the beach.
Volleyball equipment – Beach volleyball is one of the interesting beach sports that you can do. All you need is a large, open space, a net, and a volleyball.
Flotation devices – Aside from being recreational items, flotation devices can act as a safety net for people who can't swim. Some days, the tide can also be strong and challenging. So, bring them with you.
Surf gear – Life jackets and surfing boards are must-have equipment for avid surfers.
Snorkeling equipment – Snorkeling can be a fun way to explore the beauty of the underwater. However, if you're traveling alone, avoid snorkeling too far away from the seaside.
Fishing pole – Depending on the beach rules, you might have to ask for permission for any fishing activities. This is because some beaches are trying to preserve the diversity of their marine fauna.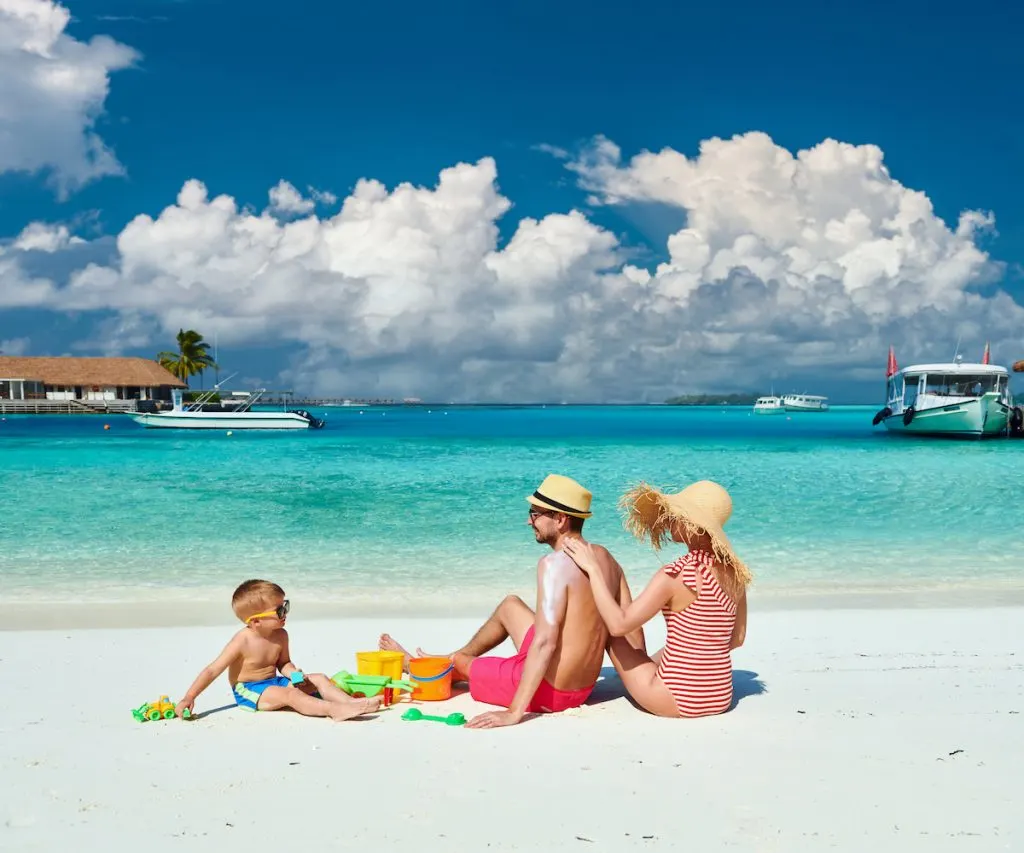 Miscellaneous Items
Last but not least, you need to bring some of your personal belongings including:
Personal hygiene equipment – These include body wipes, face wash, body soap, shampoo, toothbrush, and toothpaste.
Sunscreen and sunblock – It is quite important to protect your skin and body from harmful UV rays. Getting sunburn from not wearing sunblock is the last thing you want during your vacation.
Insect repellent – Bugs and mosquitoes might appear during a hot summer night. So, protect yourself with insect repellent.
Ropes – Ropes can be used to build clotheslines to hang your wet clothes. As long as they are strong enough to support wet fabrics, you can use any type of ropes.
First-aid kit – Lastly, keep your first-aid kit close to your tent. You never know when something unexpected might happen.
Final Thoughts
This checklist isn't restricted to just beach camping. You can also use it for other general camping and outdoor activities, especially if you're planning to camp during hot seasons.
No matter where you go and how long you'll be spending your time on beach camping, be sure to prioritize your safety over anything else. Lastly, always keep the beach clean before heading home!
Citations