Located in Dixon Cove on the southern coastline of Roatan Island, Mahogany Bay is a sight to behold. If you're looking for a wonderful place to visit this year, then this place should be on your list.
This cruise ship port is managed and owned by Carnival Corporation and is based on the island of Roatan. Speaking of this small island, it measures about 40 miles long and five miles wide.
Roatan is one of three islands off the coast of Honduras. The other two are Utila and Guanaja. Among those islands, Roatan Island is considered the biggest and most populated island, with numerous clean beaches that attract many tourists every year.
There are a lot of activities that you can do at Mahogany Bay. But for a beach lover, the first question that pops into your mind would be: Do you have the freedom to explore what is under the water?
Specifically, can you snorkel at Mahogany Bay?
You can definitely snorkel at Mahogany Bay. What's more interesting is that Mahogany Bay is the best site for cruise ship passengers to snorkel whenever the ships stop to visit the island.
One thing to remember is that before doing any snorkeling, you must rent the snorkeling gear from the pier or from any local snorkeling guides.
However, unlike other beaches nearby, this main beach is man-made. But this doesn't eliminate the fact that the view on this beach is panoramic and as beautiful as other beaches on Roatan Island.
At the beach, you can rent chairs and umbrellas to sit back and relax in, go for water sports and kayaking, or simply explore the bars and shops nearby.
When Is the Best Time to Snorkel at Mahogany Bay?
Choosing the best time to visit Mahogany Bay is important, especially if you're looking to do outdoor water activities such as snorkeling. The most suitable period to snorkel on this island would be February to August. During these months, there is less rainfall that could interfere with your activities on the beach.
At the start of February, you can expect Mahogany Bay to be filled with visitors due to the nice, warm weather. With clear skies, a warm environment, and clean water, a lot of water activities can be done during this month.
In July, the weather on Roatan Island is considered the hottest out of all months. Unless you can withstand doing something under the scorching sun, you can expect fewer people to spend time at the beach. Be sure to wear sunscreen all the time, especially during the hottest months.
If possible, try to avoid visiting this island from September to October due to the rainy and stormy weather that can affect your trip.
Are There Any Other Snorkeling Spots in Roatan?
Aside from Mahogany Bay, there are also other beautiful spots that allow visitors to snorkel and experience the beauty of marine life. For instance:
Maya Key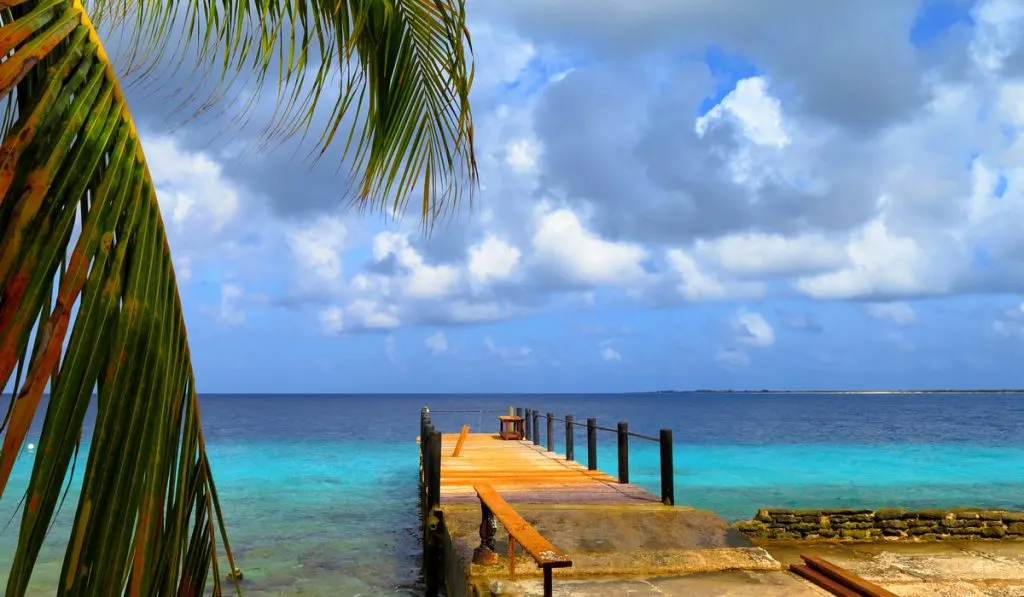 This private island consists of two beaches and measures around 11.5 acres. Maya Key can be considered the most beautiful snorkeling spot on Roatan. It takes only five minutes to get to this island by ferry from the port area.
You can snorkel along the Great Maya Reef, which is one of the largest reef systems in the Western Hemisphere. There are also a few bars and restaurants to relax at. You can enjoy local beers that are sold as cheap as $15 per bucket.
Palmetto Bay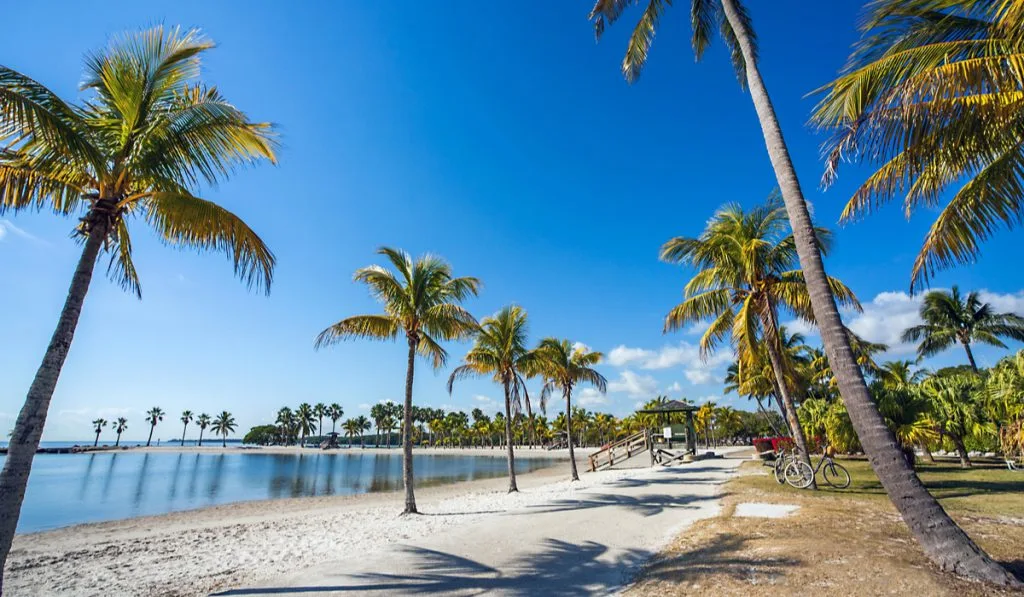 Palmetto Bay is a beautiful tropical bay known to be a residential beach community suited for people who are looking for a calming beach experience.
You can witness the magnificent turquoise and blue colors of the sea and a white sand beach that is located near the second-largest reef system in the world.
At Palmetto Bay, you can snorkel, scuba dive, or sit back and enjoy refreshing drinks at bars and restaurants.
Little French Key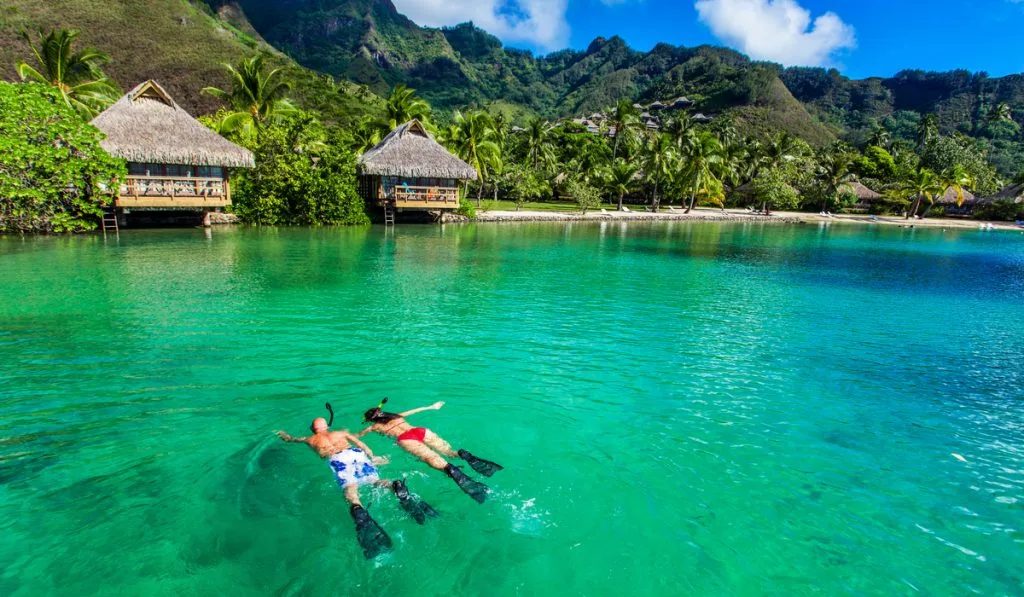 Located on the south coast of Roatan within the French Key Marine Park, Little French Key is a perfect spot for snorkeling activities, with a beautiful, clear beach and a healthy marine ecosystem.
This paradise-like island offers different packages, from an "a-la-carte" offer to the full VIP package. To enter this place, you will need to pay a $30 entrance fee.
To witness the reef system, you will have to rent a boat or swim from the shore. There are also a few bars and restaurants for people to enjoy local drinks and food.
Sandy Bay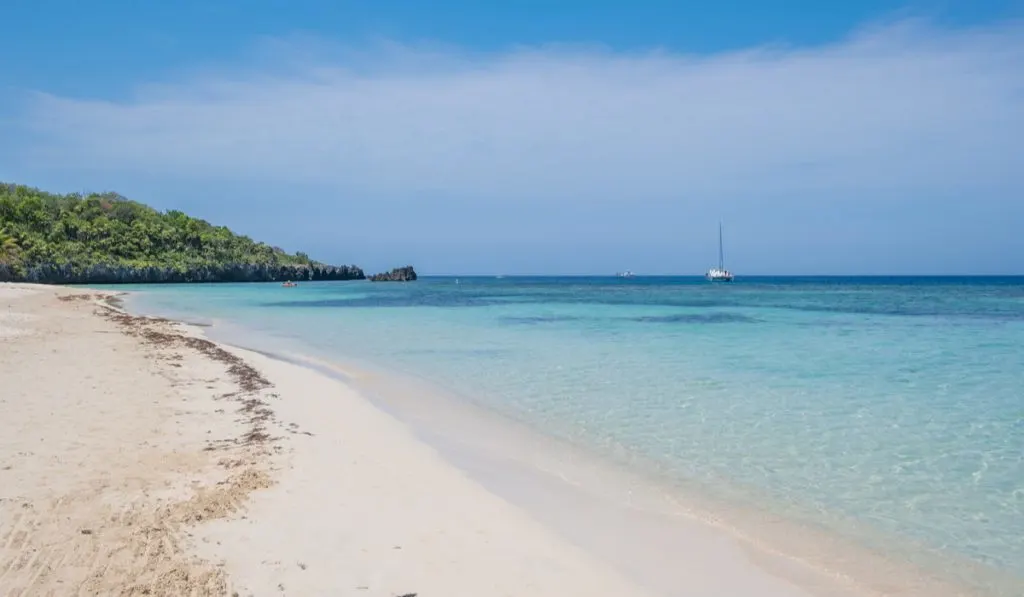 Situated on the north shore of the island, Sandy Bay is one of the favorite spots for tourists. With its white sand beach, crystal-clear water, and well-maintained environment, you won't have any regrets visiting this beach.
Unlike other beaches on Roatan, there is less boat traffic around the beach, and the marine life and reef system is less affected by external factors. Hence, you can make the most out of your snorkeling experience.
There is no entrance fee for this beach, and some resorts even offer day passes. With fewer bars and restaurants around this place, Sandy Bay is also much calmer than other spots.
West Bay Beach
West Bay beach is surrounded by the second largest reef in the world and is known for its white sand.
This beach is located on the northwest coast of Roatan. With the warm, tropical climate, the average water temperature is between 78°F and 84°F year-round.
The best places to snorkel here are in front of the Grand Roatan Resort or in front of the Infinity Bay Spa and Beach Resort. Aside from the beautiful corals, you can watch different marine animals when you're underwater. These include butterflyfish, parrotfish, surgeonfish, blue tangs, and sea chubs.
If you want to go to West End, look for a water taxi on Foster's Dock or Infinity Bay Dock.
Half Moon Bay, West End
Located near Roatan's West End, Half Moon Bay is known for the West End Reef. This barrier reef lies about 218 yards from the beach and is considered one of the famous snorkeling places on Roatan.
What's more interesting is that there are numerous marine animals that you can see, including blue surgeonfish, sergeant majors, Caribbean reef squid, butterflyfish, and scrawled filefish.
There is also no entrance fee to visit this place. Aside from snorkeling, there are many things to do in Half Moon Bay, such as scuba diving, kayaking, submarine rides, or simply relaxing at the beachside bars.
Starfish Alley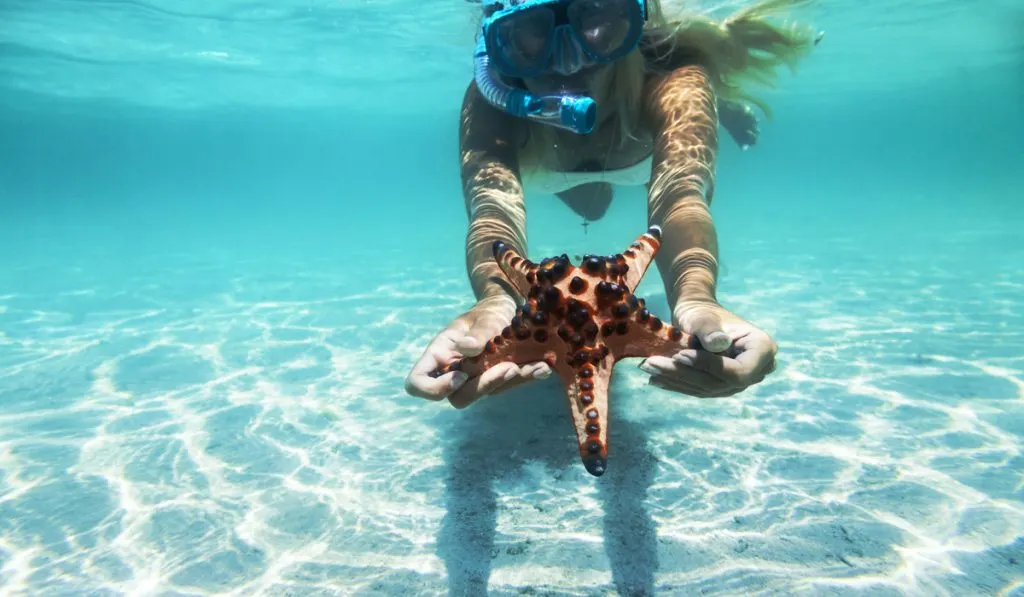 Starfish Alley is located between West End and West Bay, in an area called West Bay Banks. This place is another beautiful spot for snorkeling and other water activities. In fact, one of the main attractions for visitors to snorkel or dive in Starfish Alley is the different species of starfish that you can find covering the seabed.
To find the snorkeling spot, you must first find a restaurant called "Bite on the Beach." From there, the spot is located about 150 yards from the restaurant.
If you snorkel or swim near the reef area, you can spot other marine animals such as surgeonfish, bluehead wrasse, and butterflyfish. For safety measures, always wear a snorkel vest or swim buoy and avoid stepping on the seagrass beds.
Pigeon Cay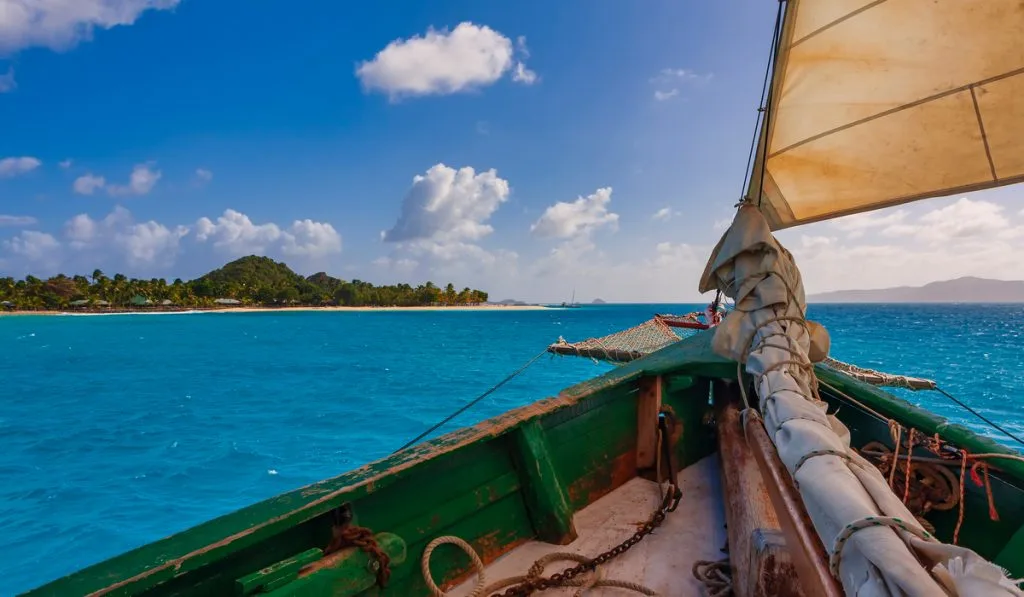 Pigeon Cay is a sandbank east of Roatan and south of Barbereta Island and therefore isolated from many tourist hotspots. It lies in the middle of a lagoon, surrounded by a beautiful reef system that extends down into the deep water.
The clear, turquoise-colored water is definitely the biggest reason why visitors would visit this place to snorkel and dive. On this small, sandy island, there is not much shade or many trees. So, don't forget to bring your sunscreen.
Pigeon Cay is accessible all year-round. However, a boat trip to this place is only available during daylight and will depend on the weather.
Final Thoughts
If you've decided to visit Mahogany Bay, be sure to do your own research and plan your trip accordingly. Look for websites that offer the best, most affordable, and most comfortable place to stay. Read any brochures or fine print about all the activities that you can do. And most importantly, keep your budget within your means, and enjoy your vacation!
Citations