Sailing is a rewarding hobby that can turn into a lifetime adventure. The ocean is limitless. Beyond the horizon lies the destination you set to embark upon.
A few brave souls have sailed full-time and never looked back. Instead, they live on their terms without worrying about the rush hour when they still have to clock out of their day job.
If you have the same dream, you must be wondering whether you have what it takes to achieve the same thing.
Of course, the biggest question you have will always be about money.
Are you financially capable of doing it? How much do you need to sail around the world?
Sailing around the world can cost between $3,000 and $50,000. However, your cost may vary depending on many factors and circumstances.
Here's the breakdown of your sailing costs and everything you need to do it comfortably:
Buying a Sailboat
Unless you own one or have friends willing to lend you theirs, you need to buy a sailboat for your journey. You can also rent a boat if you're planning for a short getaway.
Sailboat prices vary depending upon brand, quality, and age. There are some things you should know before purchasing a sailboat. For instance:
Age – A new sailboat can cost between $100,000 and $250,000. Meanwhile, used boats or older models are priced between $1,500 and $21,000. 
Size – Bigger sailboats are more expensive than smaller boats. If you sail with a partner, family, or friends, a bigger boat is what you need.
Technology – Newer models with advanced technologies such as radar, auto-pilot mode, bow thrusters, and other features are more expensive than bare or older boats.
Build quality – Sailboats made from high-quality materials with fancy shapes or designs can cost you more than generic or basic-shaped boats.
When buying a sailboat, you should also know how to differentiate between each type of boat. There are eight types of sailboats you can find out there such as:
Racer cruiser – As its name suggests, you can use a racer cruiser boat for overnight cruising and racing. It measures 25 feet long and more.
Daysailer – This boat is suitable for beginners and sailing trips that take no more than a day. It can accommodate four passengers with an overall length of 14 to 20 feet.
Motorsailer – A motorsailer is equipped with inboard engines, thus giving you a choice to cruise using the motor or sail. On the downside, the machine adds more weight, leading to a slower speed when sailing.
Cruising Catamaran – This large boat measures 25 to 50 feet long with ample space to accommodate passengers on a longer cruise.
Beach Catamaran – This boat is perfect for daysailing. It measures 14 to 20 feet long. Since the boat can move fast, you will need some skills and experience to navigate it.
Cruising Sailboat – This boat measures 16 to 50 feet long. It also comes with standing headroom, which makes your cruising trip comfortable.
Sailing Dinghy – This small boat measures 15 feet long or less. It is unsuitable for a long trip and is usually used for competition.
Racing Sailboat – Although a racing sailboat measures 20 to 70 feet long, it is lighter and much faster than other cruising boats. On the downside, traveling in this boat can be rougher and more uncomfortable.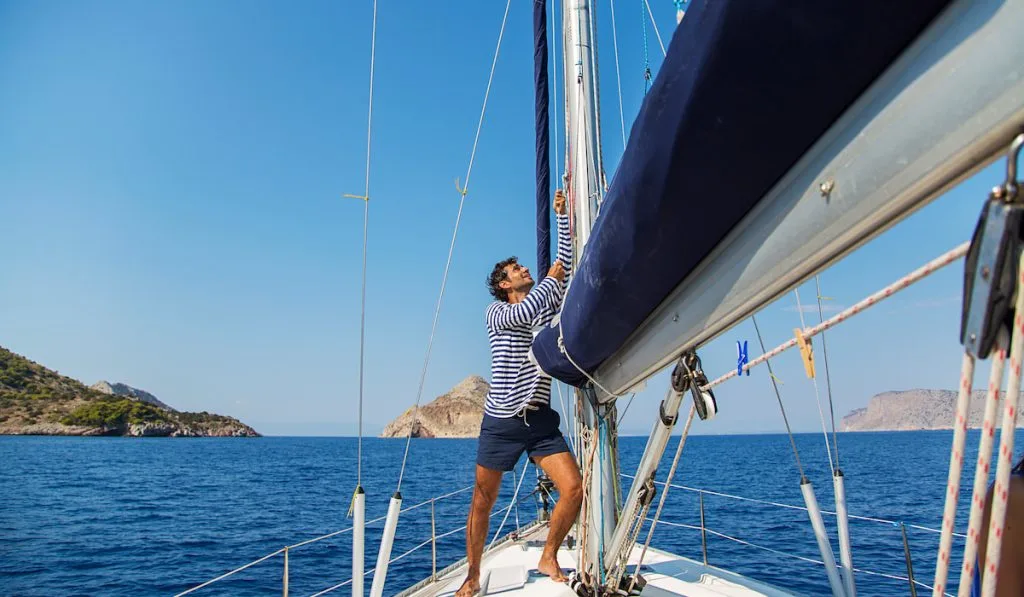 To illustrate better, take a look at the table below on some of the more well-known sailboats you can find on the market:
| | | |
| --- | --- | --- |
| Name | Length | Price Range |
| Catalina 22 | 22 feet | $4,000 to $15,000 |
| Alberg 30 | 30 feet | $10,000 to $25,000 |
| Dufour Arpege 30 | 30 feet | $18,000 |
| Contessa 26 | 26 feet | $20,000 to $30,000 |
| Islander 36 | 36 feet | $22,000 |
| Endeavour 37 | 37 feet | $20,000 to $49,000 |
| Gulf 32 | 32 feet | $24,000 to $39,000 |
| Bristol 40 | 40 feet | $29,000 to $49,000 |
| Hallberg-Rassy 35 Rasmus | 35 feet | $30,000 |
| Nor'Sea 27 | 27 feet | $30,000 |
| C&C Landfall 38 | 38 feet | $33,000 |
| Tayana 37 | 37 feet | $34,000 to $65,000 |
| Island Packet 31 | 31 feet | $35,000 to $50,000 |
| Gemini 3000 | 30 feet | $35,000 to $65,000 |
| Cape Dory 30 | 30 feet | $50,000 |
| Mason 44 | 44 feet | $60,000 to $120,000 |
| Peterson 44 | 44 feet | $73,500 to $230,000 |
| Hinckley Bermuda 40 | 40 feet | $90,000 |
| Prout Snowgoose 37 | 37 feet | $100,000 |
| Beneteau 423 | 39 feet | $100,000 to $195,000 |
| Pacific Seacraft 37 | 37 feet | $100,000 to $450,000 |
Food
Your food budget will vary depending on whether you travel with or without a partner. You will need a bigger budget if you bring children or your whole family.
Roughly estimate the cost of food you need per day and multiply it by your trip duration.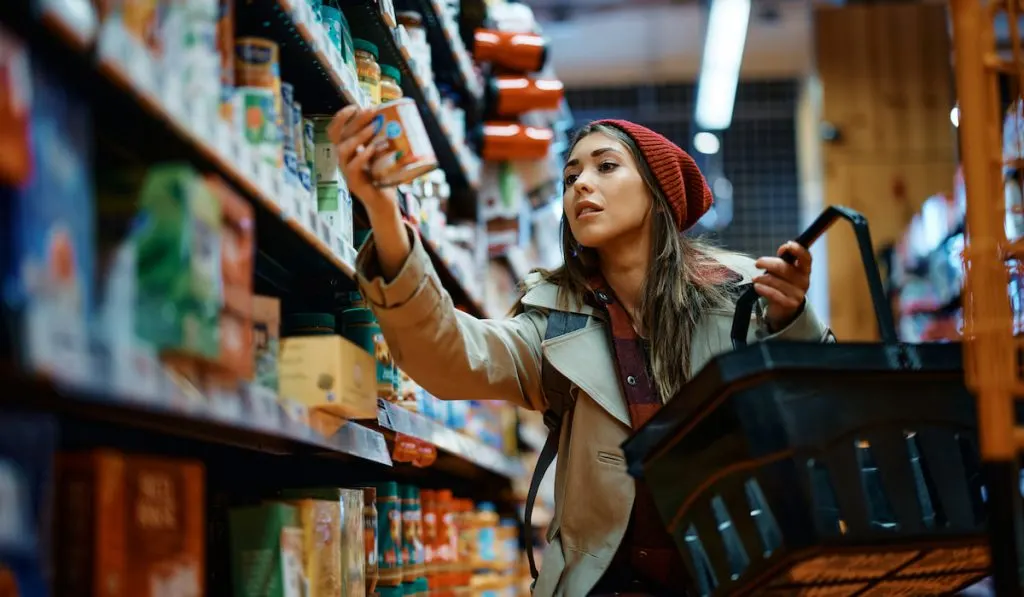 For example, if you spend $50 per day for food and your trip takes three days until you reach your destination, you will need $150 for that 3-day trip on the sea.
On a monthly basis, you need to fork out at least $1,500 for food and annually, it can cost you $18,000. You can still be frugal and cut any unnecessary supplies to fit your budget.
Choosing suitable food to carry is also essential. Although your sailboat has a fridge, it can't store as large an amount of food as your fridge at home.
Since it also requires electricity, you must be careful and keep your boat's energy consumption at an optimum level.
Here are some types of food that you can bring for your trip:
Fruits and vegetables
Canned food
Pasta
Rice
Dried food
Grains and nuts
Granola bars
Chips
Cookies
Beverages
Mineral water
Another way to keep your food and water supplies fresh and sound is to store them in airtight containers or vacuum-sealed bags.
Protecting your supplies from external elements is the best way to prevent moisture and humidity fluctuation from altering your food's texture.
Fuel
It would be best to consider other factors that can influence your journeys, such as weather, the number of passengers, and the size of your sailboat.
Small sailboats use half to 1 gallon of fuel per hour, while medium-sized boats burn 1 to 2 gallons per hour. Meanwhile, large sailboats use 2 to 3 gallons of fuel per hour.
The amount of fuel can also vary based on the engine size. Larger engines consume more energy than smaller engines.
Different sailboat manufacturers may also install different engine sizes for their boats.
You may have large boats with small engines and smaller boats with large engines. However, large engines give more power to the boats.
You will have to sacrifice more fuel to gain speed to travel faster. In addition, the more passengers and supplies you carry, the harder your engine will work, leading to more fuel consumption.
And if you sail on a good day, your boat can quickly go against the tide. But if you encounter rain or a storm, you will need more fuel to keep your boat afloat.
Mooring Charges
Once you reach your destination, you must store your boat near the marina and spend the rest of your time on land.
Your vessel also needs a safe yard or place to settle for a while, and you can't just anchor it freely without facing any repercussions.
Hence, it is in your best interest to consider the local authorities' mooring charges for sailors. The costs will also vary depending on the size of your boat and the duration of your stay.
For instance, you must pay $486 to store a 39 to 40 feet long boat in Grenada. You must also factor in other miscellaneous charges, such as electricity, water, and many more.
The bigger your boat, the higher the mooring charges you must pay.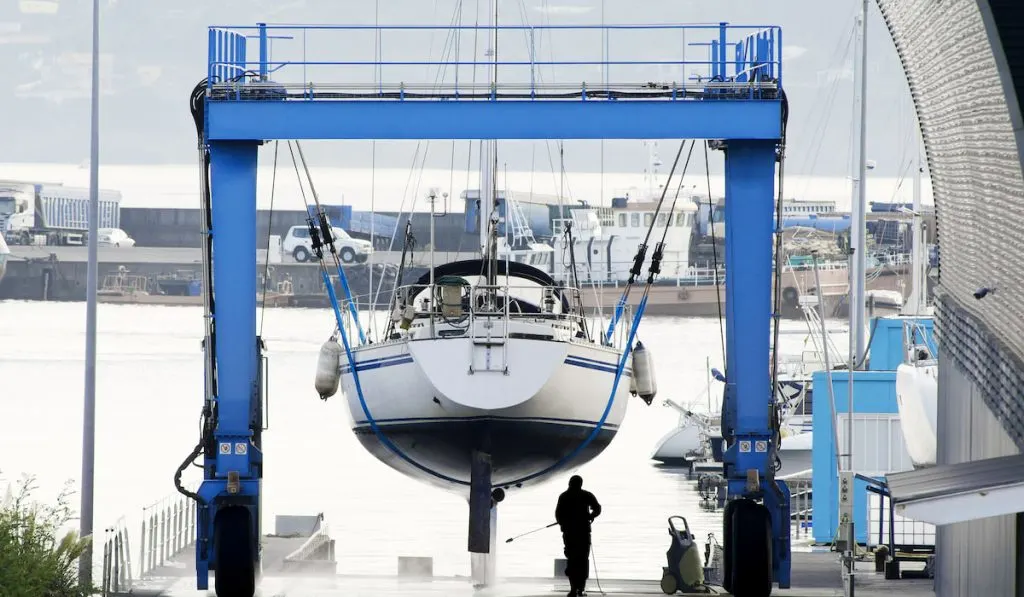 Maintenance
It doesn't matter whether you sail on a used boat or a newer vessel, you still need to do proper maintenance of your boat.
These include oil changes, plumbing work, replacing bulbs and rusty bolts, and other minor engine services.
Remember that significant maintenance and repairs are more costly than recurring monthly or quarterly maintenance.
Different types of boats can have additional maintenance costs. Be sure to do some research if you're planning to buy a new boat and plan out all the maintenance costs you need to consider for the entire year.
If you're getting a used boat, you can ask for previous maintenance records from the seller or previous owner to make your job easier.
In addition, paying professionals to do the work is more expensive than doing it on your own. The pros might have to stay near the dock or marina until their job is done. 
Insurance
Travel insurance is just the first step to preparing for unexpected events. You also need to consider looking for boat insurance.
There are different types of insurance offered by other insurers. But the two most basic policies you can get are agreed value and actual cash value policies.
An agreed value policy covers the boat's value without deducting any depreciation in the event of a total loss. Simply put, you can get a higher claim in any unexpected event.
Meanwhile, an actual cash value policy is much cheaper than an agreed value policy. However, the insurer may pay less after deducting depreciation, the boat's age, and other factors.
If you're trying to keep your expenses low or planning for a short trip, an actual cash value policy is your best option.
But if you're sailing around the world, you must get an actual cash value policy.
Although you can sail freely without insurance, there is no telling what could happen if you travel unprotected.
Besides, a specific destination like Greece requires travelers to have at least third-party insurance.
Emergency Fund
Setting aside some cash as an emergency fund is essential to protect yourself or your family from unexpected events.
However, an emergency fund isn't just a safety net during catastrophic situations.
It also serves as a buffer for any extra spending you need when you reach your destination. For example, if you have a partner or children, you want to spoil them with gifts or treat them to the best food in town.
Destination
Planning your destination is essential to determine other costs incurred when sailing. For example, if you sail farther from your current location, you will need a bigger budget.
Here is a simple breakdown of the annual cost needed to travel to nine places, such as Australia, Fiji, New Zealand, Tonga, French Polynesia, Panama, the Caribbean, Cape Verde, and the United Kingdom.
| | | | |
| --- | --- | --- | --- |
| Items | Weekly Cost | Monthly Cost | Annual Cost* |
| Food | $70 | $280 | $3,360 |
| Fuel | $11.25 | $45 | $540 |
| Boat Maintenance | $66.67 | $266.67 | $3,200 |
| Mooring Charges | – | $450 | $5,400 |
| Permit and Visa | – | $96.92 | $1,163 |
| Insurance | – | $250 | $3,000 |
| Activities/Miscellaneous Fees | $25 | $100 | $1,200 |
| Total | – | $1,488.59 | $17,863 |
*Annual cost doesn't include boat purchase
All costs listed above are relative to how well you manage your resources. For instance, you can buy food in bulk that lasts longer to keep your expenses low.
If you stay in one place for a month and use your boat exclusively for traveling to another country, you can save more fuel.
Some travelers also install solar panels as their additional source of electricity to avoid excess fuel consumption by the boat's generator.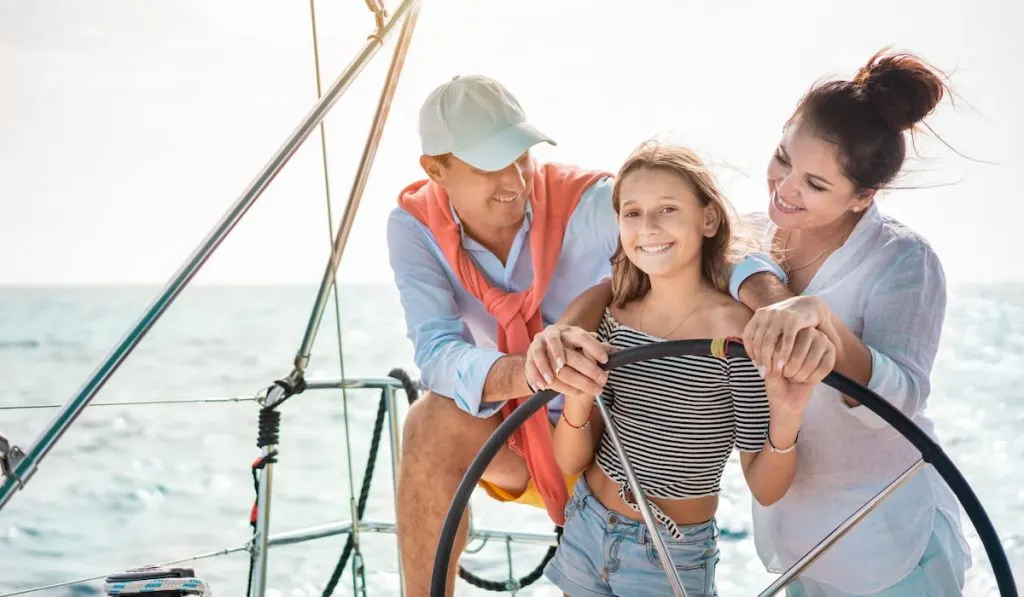 Final Thoughts
Sailing around the world can be both exciting and challenging. Unfortunately, there is no one-size-fits-all budget that can suit everyone. 
You are responsible for laying out a detailed plan for everything that requires money before, during, and after your trip. However, you don't need to be a millionaire to sail around the world.
Know what you need, execute your plan, and enjoy your trip!
Resources