If you are looking for a tropical island destination with consistent sunshine and good weather, Aruba will give you sunny and happy days all year round.
A small island in the southern Caribbean, Aruba is located just outside the hurricane belt so you can always expect great weather.
Aruba is actually a constituent country of the Kingdom of Netherlands within the Caribbean. It is an island of mixed cultures and several languages.
Aruba is divided into the northeast and southwest coasts, with the latter having white sand beaches and warm, blue waters.
On the northeast coast, there are only a few beaches and it has a rocky coastline, rough seas, and strong currents due to the area being exposed to the Atlantic.
The capital of Oranjestad has a colorful and vibrant downtown that is a hip spot for nightlife with plenty of restaurants and shops amidst historical buildings.
Aruba is perfect for any kind of travel, whether a fun vacation with your family, a romantic island escapade or an exciting trip with your buddies.
Try your luck in the casinos and dance the night away in one of their lively clubs. Visit the pristine white sand beaches and swim in the calm and clear water surrounding Aruba.
There are charming seaside towns and lots of natural wonders for you to explore on this island. Aruba is a top tropical destination as it offers mesmerizing beaches, world-class resorts, luxury shopping, and vibrant nightlife.
History
Aruba's history dates back centuries to the ancient roots of the Caiquetio Indian. The first identifiable group is the Arawak Caquetio Amerindians that had migrated from South America in 1000 AD.
The first Europeans to arrive in Aruba claimed the island for Spain, and the Spanish started colonizing the island around 1499.
Aruba was seized from the Spanish by the Netherlands in 1636. Aruba became a separate, autonomous member of the Kingdom of the Netherlands in 1986.
During the 19th century, mining of gold started, and then the oil refineries were established in 1924, making these the island's main economic motivators. Tourism started prospering in the last decades of the 20th century through today.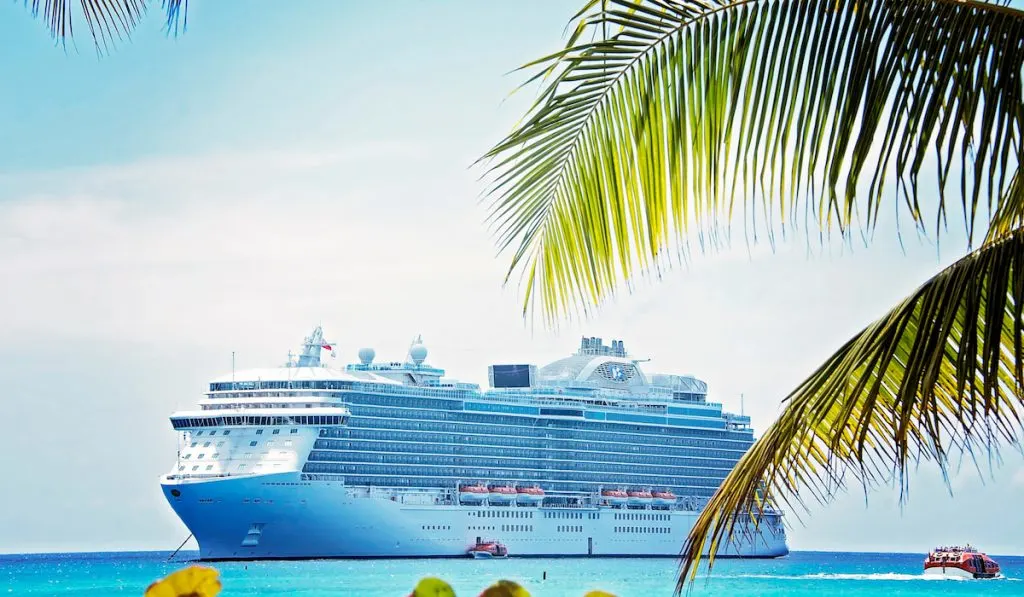 How to Get There
Cruise Ship
You can travel to Aruba by a cruise ship. The island of Aruba is one of the best cruising ports in the Caribbean.
Some of the cruise lines that sail to Aruba are Carnival Cruise Line, Princess Cruises, and Royal Caribbean International, which depart from ports around the U.S. The port of Aruba is in its capital, Oranjestad, and is only a walking distance to the shops and restaurants.
Flying
There are convenient and direct flights to Aruba from major cities of the United States, Canada, several countries from South America, the Netherlands, the United Kingdom, and other Caribbean islands.
Some of the airlines that service Aruba are Delta Airlines, American Airlines, Southwest Airlines, Aruba Airlines, and more. Aruba is just two and a half hours from Miami and four hours from New York.
The main airport in Aruba is the Queen Beatrix International Airport. From the airport, there are a lot of taxis or car rentals you can take to travel to your destination.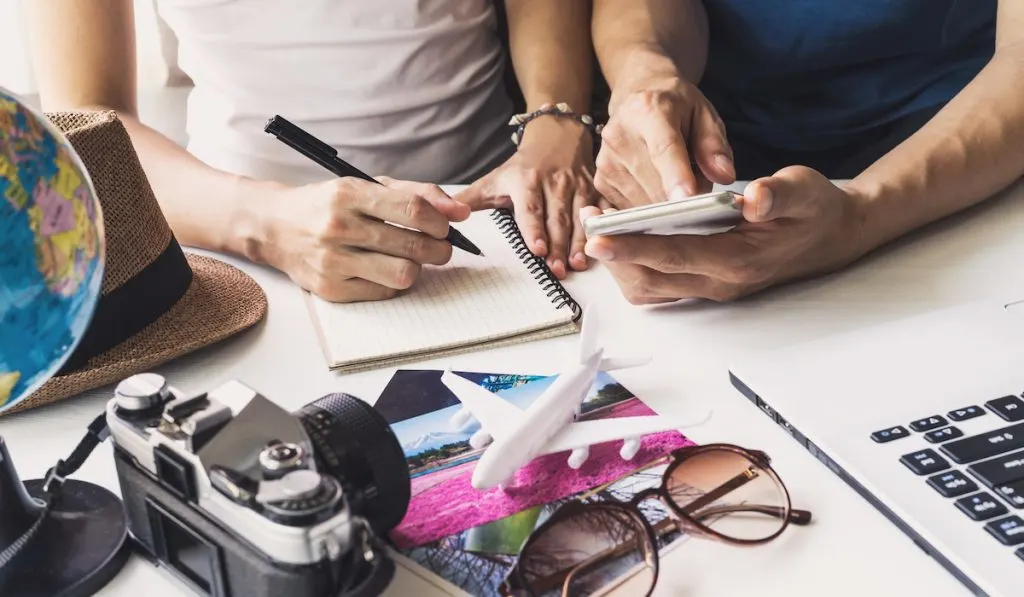 Planning Your Trip
Best Time to Visit
The island is great to visit any time of the year as Aruba is consistently sunny all year round. The high season in Aruba is during the winter as people tend to escape the cold and come to Aruba for its warm temperature.
Expect crowds of tourists and higher accommodation prices. The low season is from mid-April until mid-December.
It is a good time to go from April to August as accommodations may be less and these months are also a prime time for events and festivals on the island.
Weather and Climate
Aruba has mostly sunny days with an average of 82 degrees Fahrenheit or 28 degrees Celsius. Warm and clear skies all year round and the trade winds give the island a cool breeze.
The island receives only 20 inches of rainfall per year. Rainfall is usually from October to January but the storms are inconsistent and come in short bursts.
In late summer months, the trade winds die down and the temperature increases moderately. Aruba has a semi-desert climate, dry and warm but not extreme.
Getting Around
You can rent a car straight from the international airport. The island is small and is easy to get around on. Roads in Aruba are safe and modern and renting a car is a great way to explore the island on your own.
For more affordable transportation, there is a bus system on the island called Arubus which stops frequently at the hotel areas and drives to the beaches and tourist spots. They are reliable and a great and easy way to go around the island.
In downtown Oranjestad, there is a new eco-friendly way to travel from the harbor, where the cruise ship port is, and into the downtown along the restaurants, shops and small hotels.
Aruba's electric streetcar is a double decker zero-carbon rail transit which uses sustainable energy to operate.
Language
Aruba's official language is Dutch and Papiamento, a Spanish-Portuguese based Creole language. But most Arubans speak English and Spanish very well and are multilingual.
Currency
Aruba's official currency is Aruban florins but U.S. dollars are widely accepted. 1 U.S. dollar is equivalent to 1.80 Aruban florins.
Top 3 Things to Do
1. Explore Aruba's Beaches
Aruba is an island surrounded by powdery white sand beaches. Most beaches are public and easily accessible.
One of the famous beaches is Eagle Beach, a favorite destination for both tourists and locals with crystal clear and calm waters and abundant sea turtles.
In Palm Beach, this is where you'll see the luxurious high-rise hotels with several beachside restaurants.
For a family fun trip, head over to Baby Beach that has calm, relaxing, shallow waters that are great for swimming. Swim, relax, and explore the gorgeous beaches of Aruba.
2. Sailing & Snorkel
Snorkeling is a popular activity in Aruba because of its calm and warm waters plus its excellent sea life.
Explore the blue waters of Aruba by doing a snorkeling and sailing day cruise on the waters. Scuba divers can check out the shipwreck at The Antilla, a German freighter that was sunk during World War II.
2. Cave Exploring in Arikok National Park
On the east side of the island, you will find the Arikok National Park. It is a landscape of desert terrain where you can see the island's famous twisted divi-divi (Watapana) trees, cacti, volcanic coastlines, and abandoned gold mines.
You can hike, swim and snorkel in the Conchi, a natural ocean pool. For the caves, check out Guadirikiri Cave and Fontein Cave. Rent an all-terrain vehicle and drive around in the national park for a day of exploring and adventure.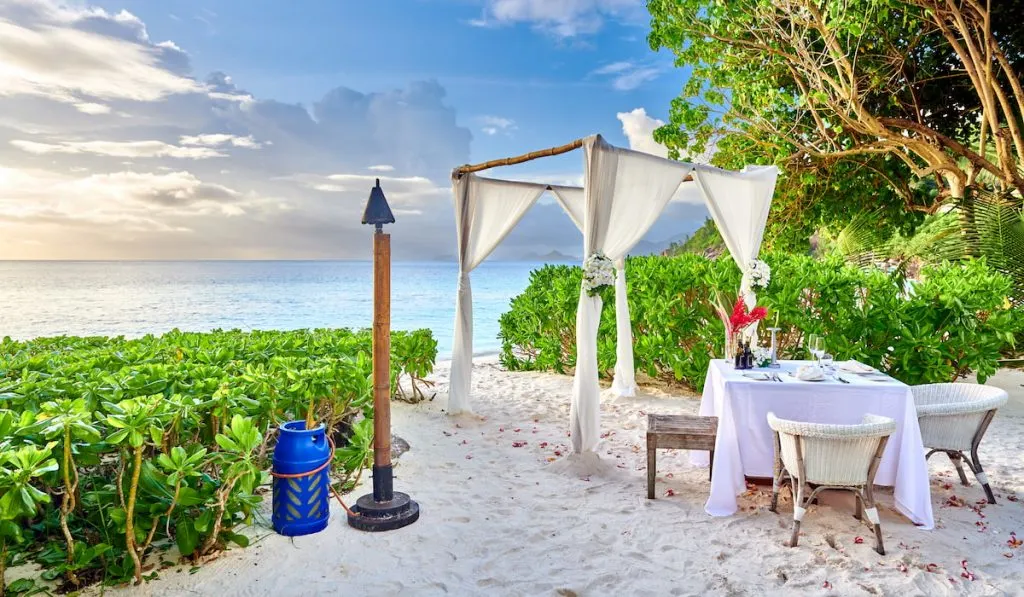 Top 3 Places to Eat & Drink
1. Papiamento Restaurant
Papiamento Restaurant has been serving delicious seafood since 1983. They are located in an 1880's house that has rare Dutch-style antiques and a wine cellar. You can dine outdoors and enjoy your seafood and Caribbean-flavored dishes in a tropical garden setting that surrounds the pool.
2. Zeerovers
Zeerovers is a local favorite that serves today's freshly caught fish. Dine-in on their open-air deck with the breeze flowing and stunning view of the ocean. It is a casual lunch spot by the ocean that has laid-back vibes and mouthwatering food.
3. Fred Restaurant
A casual yet elegant restaurant, be pampered by Fred Restaurant's five-course set menu paired with a nice selection of wines that is perfect for the menu. Fred Restaurant is for adults only and reservations are a must.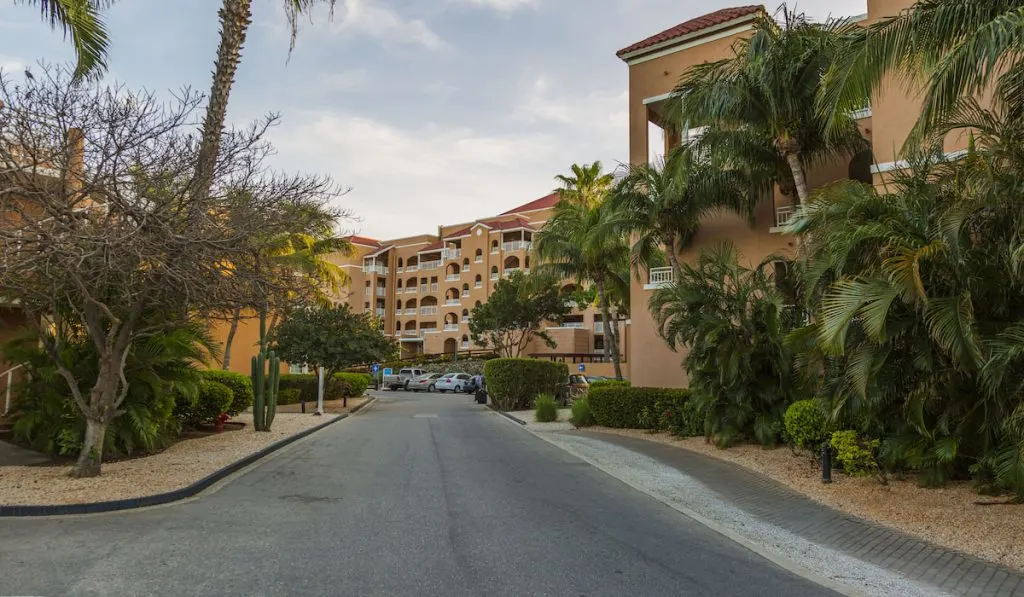 Where to Stay
Best Hotels
Boardwalk Boutique Hotel Aruba
A few steps away from the famous white sand of Palm Beach, the Boardwalk Boutique Hotel is located in a peaceful garden setting in a former historic coconut plantation.
A chic boutique hotel, its spacious casitas are painted in fresh Caribbean colors for that relaxed island style.
MVC Eagle Beach
Located right across the road from Eagle Beach in a quiet area, MVC Eagle Beach is an affordable option and the best value for your money.
A charming hotel with a friendly atmosphere, they have a garden area, a pool, tennis courts, beach access, and a Caribbean-inspired restaurant. Their rooms are contemporary with bright Caribbean-style colors.
Wonders Boutique Hotel
An adults-only hotel, Wonders Boutique Hotel is only a 15-minute walk to downtown Oranjestad. The hotel provides a free daily shuttle to the beach.
It is situated in a serene location with an outdoor pool fed by a natural spring surrounded by a garden. With its large, cozy, and stylish rooms, Wonders Boutique Hotel gives off a tranquil and laid-back ambiance.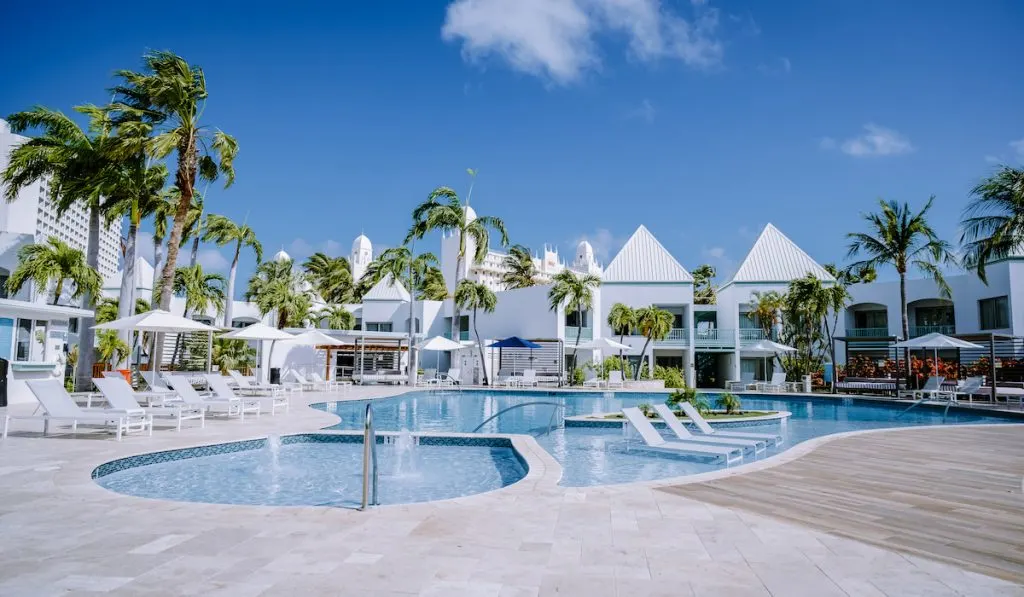 Best Resorts
Bucuti & Tara Beach Resort Aruba
Bucuti & Tara Beach Resort has an understated elegance that focuses on eco-tourism and environmental awareness.
This adults-only resort is steps away from the famous white sands and blue ocean of Aruba. Their suites and penthouses offer style, comfort, privacy and seclusion.
Aruba Marriott Resort & Stellaris Casino
The Aruba Marriott Resort & Stellaris Casino is a large resort that welcomes families and couples. Located on Palm Beach, Aruba Marriott Resort is one of the three properties of Marriott on this line of the beach.
They have the largest casino in Aruba and are one of the high-end luxurious resorts on the island. With the resort's exceptional amenities, there would be lots of activities for you and your family.
Renaissance Aruba Resort & Casino
With a stunning view of the Caribbean sea, the Renaissance Aruba Resort & Casino has two hotels. The Marina Hotel is an adults-only hotel, while the Ocean Suites welcomes families.
Entertain yourself at the numerous restaurants and bars, the resort's movie theater, and the vibrant casino.
Indulge yourself at the resort's world-class spa for pampering and relaxation or sip margaritas on one of their private cabanas. Check out the resort's tour on a private island that is exclusively for guests only.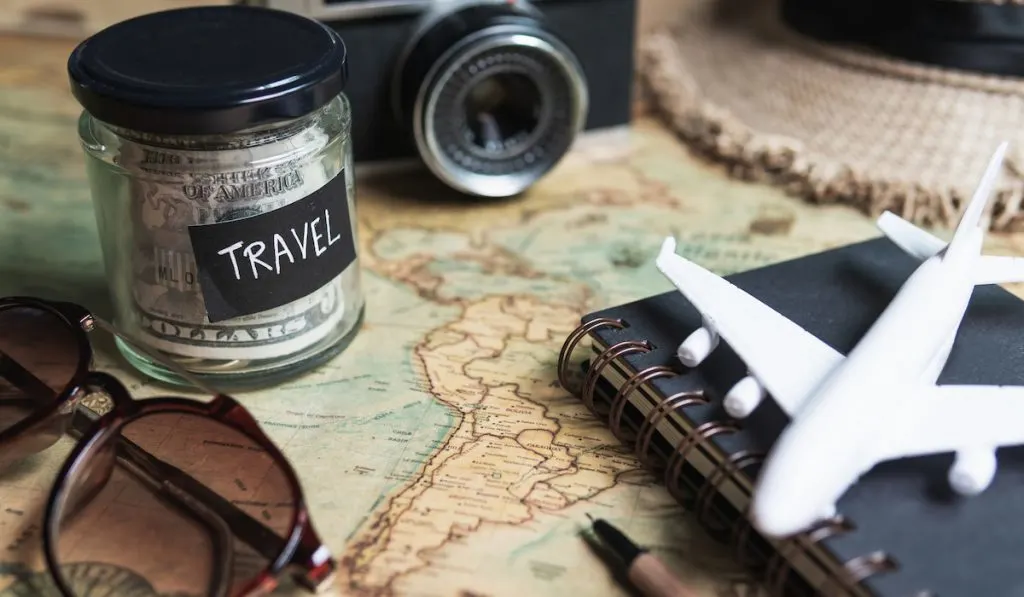 Money-Saving Tips
Aruba is considered expensive but there are many ways to save money and have a budget vacation. Here are some money-saving tips to make the most out of your Aruba vacation.
Travel Off-Season
Consider traveling during the low season from May to November. The prices are cheaper during the months of September or October, just after the summer season. The price is right during this time and you can get better prices for flights and accommodations.
Stay in a Budget Hotel With a Kitchenette
There are a lot of accommodations in Aruba that offer affordable hotel rates. Make sure to choose one that has a kitchenette, as it can help you save money.
Eating out for every meal would be costly and can add up to major vacation expenses.
You can save if you cook and prepare your own meals for breakfast and lunch and then eat out during dinners. You'll be saving money yet still be able to try out the local cuisine in the area.
Happy Hour and Discount Coupons
Score some good deals on food and drinks and check out restaurants and bars that have happy hours. Do your research and look for discount coupons online or in flyers throughout the Aruba.
Use Public Transportation
The public transportation in Aruba is cheap and accessible. Travel using the bus or try to ride their electric streetcar to save some money on transportation.
Resources