Looking to take a holiday in May? May is a great time to travel because it tends to be the off-season for tourism in most countries. You can expect to see lower prices and fewer crowds with pleasant weather.
The high summer prices aren't in effect yet so you can grab great travel deals. May is also a spectacular month to witness the earth's natural wonders and a great month for wildlife watching experiences.
This is a perfect time to see Komodo dragons in Indonesia, penguins in Australia, and green sea turtles hatching from their eggs in Ecuador. There are a lot of events happening at this time of the year.
From music festivals in the Caribbean, carnivals in the Bahamas, to regattas in French Polynesia, May is a festive time to travel. Beat the crowds and bask in good weather in these 11 best islands to visit in May.
1. Catalina Island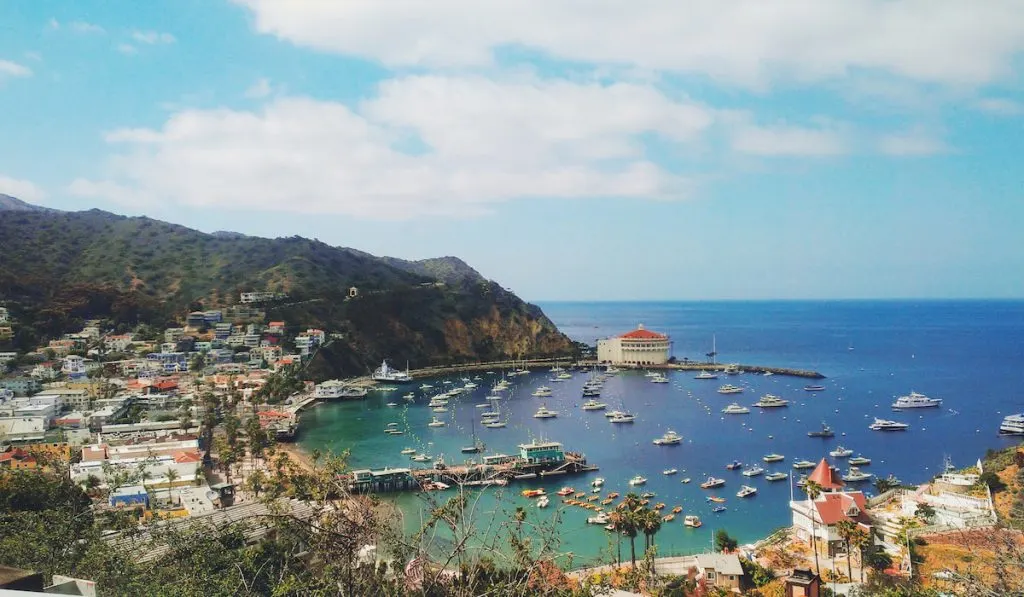 Escape from the hustle and bustle of city life with a nearby island excursion for relaxation and exploration. Catalina Island is only an hour-long ferry ride off the coast of Southern California.
The island will make you feel like you are in a Mediterranean seaside town with its laid-back island and resort vibe. Catalina Island has good weather all-year round including during May. You can expect warm and sunny days with cool and breezy nights.
With white sandy beaches and palm trees, Catalina Island has plenty of outdoor activities, fine shopping and spectacular dining. The island has dive sites, scenic trails and magnificent views of the Pacific Ocean.
There are events happening in Catalina Island every month. In May, they host the Catalina Island Rugby Festival and the Annual Silent Film Benefit which celebrates silent films.
They also host the Avalon Ball with an evening of dancing. If you are a foodie, the Taste Around Avalon is a fun activity to participate in where you can vote for your favorite food, drink and dessert from Avalon's finest dining establishments.
2. Bahamas
A popular holiday destination, the Bahamas is an island paradise with pristine white sand beaches, turquoise waters, secret sandbars, blue holes and rich marine life. With so many places to explore and so many activities for everyone, the Bahamas is a great vacation spot.
May in the Bahamas is warm with lots of sunshine hours but some occasional refreshing tropical showers. There is a smaller crowd at this time of the year and you can get good deals around the island.
Check out their national parks and world-class diving sites. Witness the lively and vibrant festival, the Bahamas Junkanoo Carnival with street parades, live performances, costume contests and definitely lots of dancing and feasting.
The Bahamas Billfish Championships takes place at different venues throughout the Bahamas and if you're in the island in the month of May, they hold it at Harbour Island and Spanish Cay.
3. Saint Lucia
Relax and unwind on the beach and enjoy the good weather May provides in this Caribbean island nation of Saint Lucia.
May is a shoulder season in Saint Lucia which means you can beat the crowds and get good deals for accommodations and still get pleasant weather.
Snorkel, surf, hike and explore the island's forests, beaches and reefs. You can also go bird watching and see the dolphins.
There is an annual music festival every May called the St. Lucia Jazz Festival which attracts international artists to the island for concerts, art shows, and street parties. Have a festive time in Saint Lucia amidst beautiful nature.
4. Aruba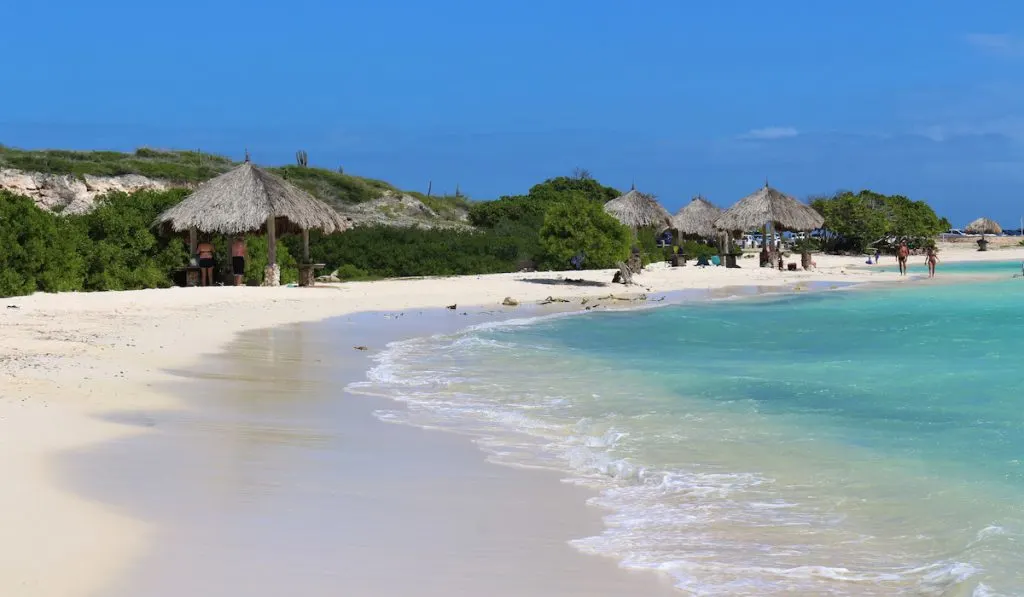 Aruba is an island in the Caribbean that is home to many white sand beaches, azure waters, charming and vibrant downtown, and beautiful weather all year round. Crowds are smaller in Aruba during the month of May.
With pleasant weather, you can sail, snorkel, dive and explore the beaches and national parks of Aruba.
May is a wonderful time to go to Aruba with its consistent sunshine plus you can attend Aruba's biggest annual music event, the Soul Beach Music Festival. A five-day event full of beach parties and concerts by top artists.
5. Cayman Islands
Cayman Islands is a group of islands in the Caribbean with top scuba diving sites such as Kittiwake Shipwreck & Artificial Reef, Eden Rock & Devil's Grotto. The islands have beautiful flora and fauna and stunning sights.
Temperatures are pleasant in May but can get hot during the day. Sea temperatures are warm and are great for swimming.
Check out the several spectacular beaches around the island like the Barefoot Beach and the Conch Point Beach. The first week of May in the Cayman Islands is the carnival.
The Cayman Carnival Batabano, happening in George Town, celebrates Caribbean culture and heritage. The island's national carnival is a lively event with live calypso and soca bands, parties and a street parade that showcases colorful and flamboyant costumes.
6. Grenada
May is Grenada's off season and rates are the cheapest at this time of the year. Grenada, a country in the Caribbean, has a hot and tropical climate all year round with a cool breeze due to the trade winds.
Grenada is known for its spice plantations earning the name "the Spice Island." If you love chocolate, May is a great time to go to Grenada.
Some of the world's delicious chocolate is made here and every year in the month of May, they hold the Grenada Chocolate Festival. It is a nationwide event with plenty of chocolate-themed activities.
You can visit the cacao farms and Grenada's chocolate factory, learn how to make chocolate in their chocolate-making workshops and learn about cocoa and chocolate production in Grenada.
7. Galapagos Islands
May is a perfect time for animal and nature lovers in the incredible Galapagos Islands. At this time, you can see lush green foliage throughout the islands. The weather is warm and sunny with a lovely breeze.
Birdwatchers rejoice as you can witness blue-footed boobies doing their courtship dance, waved albatross nesting and breeding on Espanola Island, and great frigate birds on Genovesa.
Galapagos finch chicks hatch during May and start to be visible. Be captivated in seeing over 30,000 birds in the breeding grounds for a truly remarkable experience.
May marks the transition between the warm and cold sea temperature in Galapagos Islands. Galapagos shearwaters can be spotted in the islands this month.
You will also get to see green turtles hatching from their eggs and penguins nesting from Fernandina Island or in some parts of Isabela Island while the Galapagos land iguanas tend to hatch in Santa Cruz Island.
8. Tahiti
May is the official start of the dry and cooler season in Tahiti. French Polynesia's largest island, Tahiti, boasts marvelous black and white sand beaches, lagoons, mountains and waterfalls.
May is a great month to travel to Tahiti especially if you are into sailing due to good sailing conditions with regular winds, sun, calm lagoons and small tidal range.
This month is where the Tahiti Pearl Regatta is being held. The sporting regatta attracts between 40 to 50 sailing boats and celebrates and promotes the culture and heritage of Tahiti.
9. Phillip Island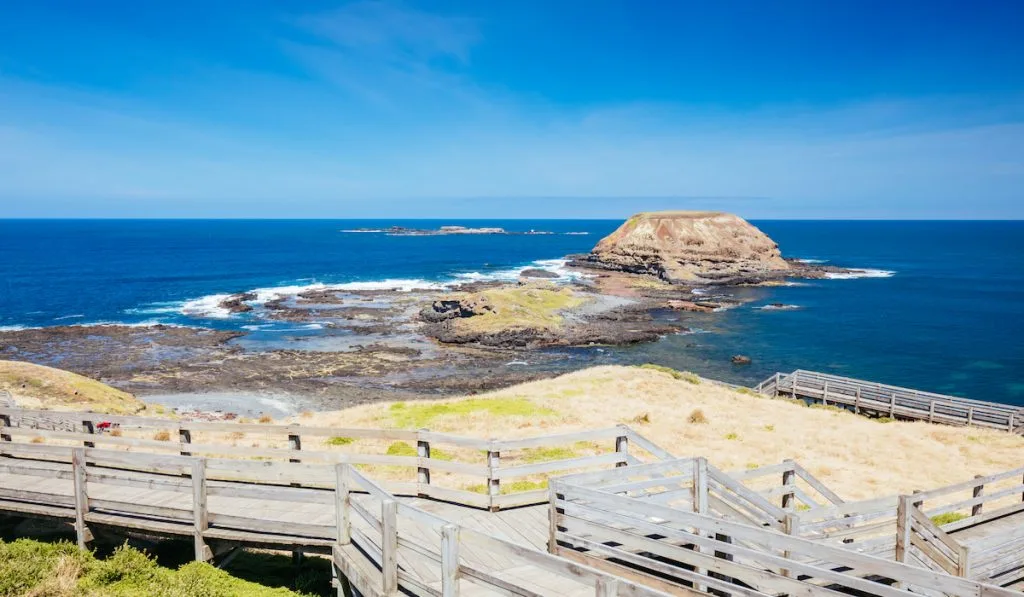 Phillip Island just off the southern coast of Australia has captivating coastlines, scenic beaches, and is a great wildlife watching destination in Australia.
In the month of May, penguins start building their nests and every sunset, little penguins come ashore after a day of fishing through the beaches.
Also from May up until November is a good time to see humpback whales along the Victoria Coast.
10. Komodo Island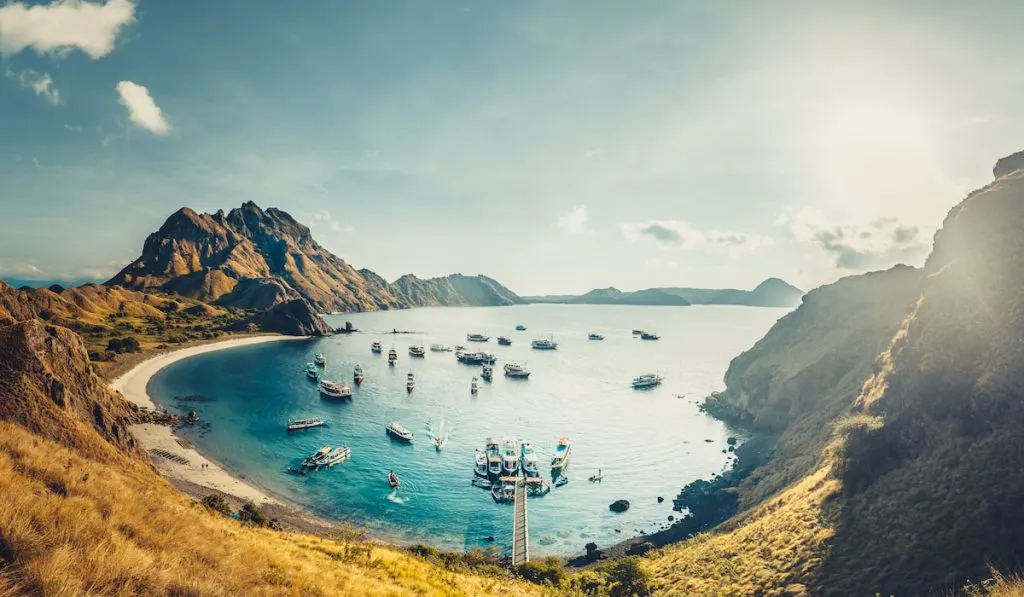 An island in Indonesia, Komodo Island is home to Komodo dragons, the world's largest lizard. The month of May is where the Komodo dragons mating season begins and the lizards are visible in open areas.
May is the end of the rainy season and the beginning of the dry season in Komodo Island. The terrain is lush and green and the sea is calm and very clear.
Komodo Island is a scuba diver's paradise and its waters attract manta rays, turtles, sharks, octopus and you can even get a chance to see whale sharks at this time of the year.
11. Mauritius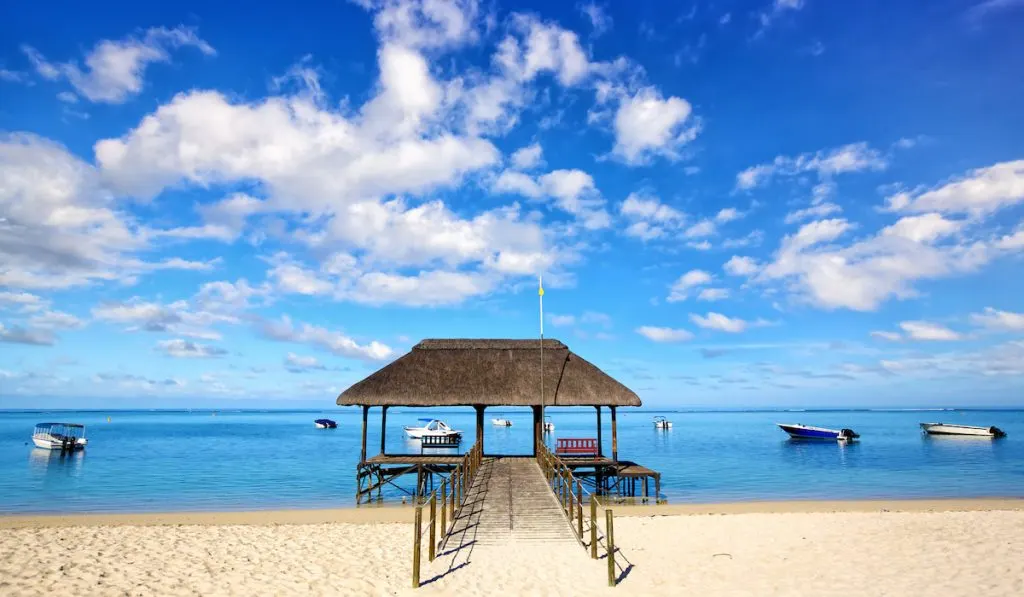 The month of May provides an ideal climate in Mauritius. The weather is cool with low humidity and the waters are clear, warm and calm during this month. The island nation of Mauritius in the Indian Ocean is a tropical gem.
With pristine beaches and azure sea, this pear-shaped tropical island is sunny all-year round. You can find world-class hotels, golf courses, and lots of water activities such as diving, kitesurfing, paddle boarding, and even swimming with the dolphins.
Mauritius is surrounded by the world's third largest coral reef and has a rich marine life. This month is also a good period for kite surfers due to its wind conditions.
Resources: