If you are a water lover and wondering where and when to plan your next trip, this article is for you!
Many people think summer is the most suitable time to embark on a vacation to islands. However, the comfortable weather and moderate temperatures that spring brings actually make it a more ideal season to travel to many islands.
Moreover, you also get to enjoy great hotel rates before the summer crowds start pouring in. Now that you are dreaming of an island vacation next April, take a look at the below-mentioned list!
Malta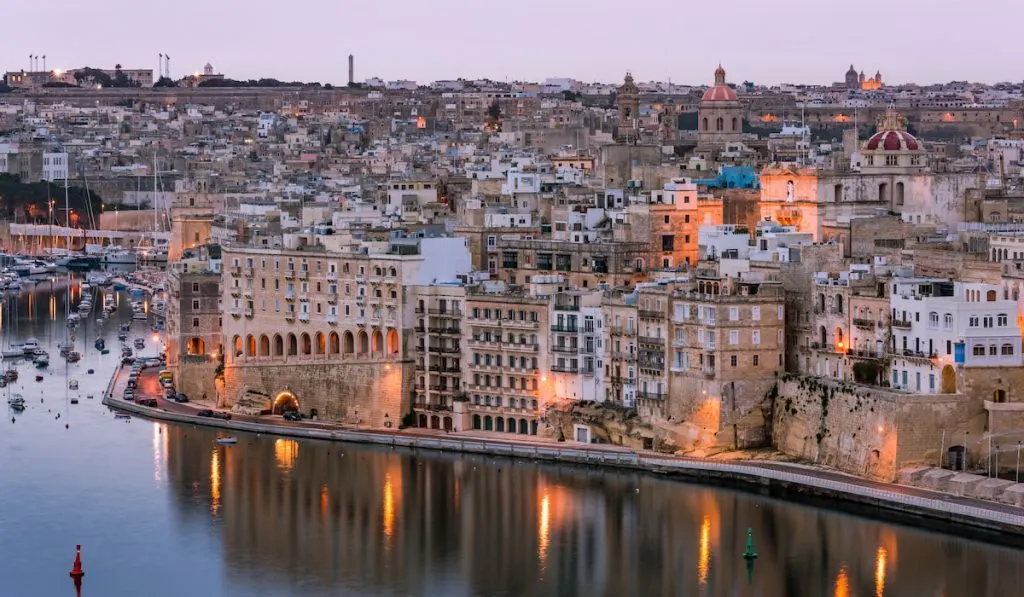 Located in the Mediterranean sea 100 miles south of Sicily, Malta is an archipelago famous for its beautiful beaches and dazzling nightlife.
Not everyone is a party lover, though, so if you aren't one, don't worry! There are plenty of other activities to enjoy. The island houses several vineyards that are a major attraction for tourists.
The popular Malta International Fireworks Festival also takes place in April, which makes it the perfect time to visit the island.
Malta is also known for its historical sites, so do not miss the national community art museum, MUZA, which recently opened.
Bali
April is the best time to visit this beautiful Indonesian island. Here, spring kicks off in March, so you won't have to deal with the hot and humid weather.
Whether you are looking to relax or witness wildlife in its natural habitat, Bali has it all! Because of the scenic beauty and peaceful environment it offers, the island is used by many people for yoga and meditation retreats.
The Bali zoo also features gorgeous animals from all over the world and is known for different activities, such as mud baths with elephants and breakfast in the friendly company of orangutans.
Koh Samui
Situated 400 miles south of Bangkok, Koh Samui is the second largest island in Thailand. Koh Samui experiences tourism throughout the year, as it attracts both backpackers and high-end vacationers.
Palm-fringed beaches, coconut groves, and lush, mountainous forests, as well as luxury resorts and fancy spas, make it a popular tourist destination.
The best area to stay on Koh Samui is Chaweng, which is also generally known as the island's capital. Chaweng is famous for its lively beach bars and nightclubs.
Okinawa
The fifth-largest island of Japan, Okinawa is located in the Pacific Ocean. The island is referred to as the "Hawaii of Japan" and is one of more than 160 islands that make up the Okinawa prefecture.
Visiting the island in April is preferable because you will get to witness the amazing Ryukyu Kaiensai Fireworks Festival that honors Okinawan music and culture.
While you are there, don't forget to check out the Iejima Lily Festival that takes place on Iejima Island, which is only a few miles away from Okinawa. The festival displays lilies from around the world, and the experience is quite majestic.
Madeira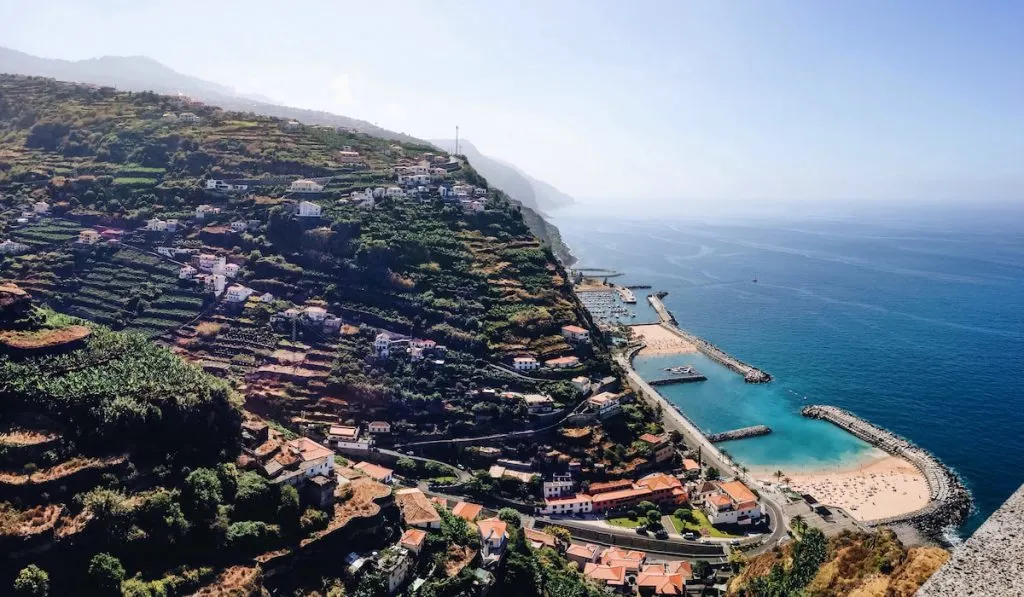 Whether you are a mountain lover or want to take a stroll along the sunny south coast where bananas, grapes, and sugarcane thrive in tiny fishing communities, this island offers it all!
It is famous for its Madeira wine and subtropical climate, but what makes it more attractive is the fact that it is one of the safest holiday destinations in the world. Madeira prides itself on being crime-free.
The Portuguese island also offers many fun-packed activities from mountain walks, sailing, dolphin and whale watching, and hiking to scuba diving, big game fishing, canyoning, surfing, and paragliding.
So, if you haven't added Madeira to your list yet, do it now!
Hilton Head Island
Famous for its majestic beaches and top-notch golf courses, Hilton Head Island is located just off the coast of South Carolina in the United States.
The island is a perfect vacation spot for those US travelers who do not want to spend too much money on flying outside the country.
The upside of going in April is that the endless sunshine allows you to enjoy outdoor activities like biking, exploring the lighthouse, and building sandcastles.
If you are fond of history, do check out The Coastal Discovery Museum, which consists of trees, heritage buildings, and themed gardens.
Penang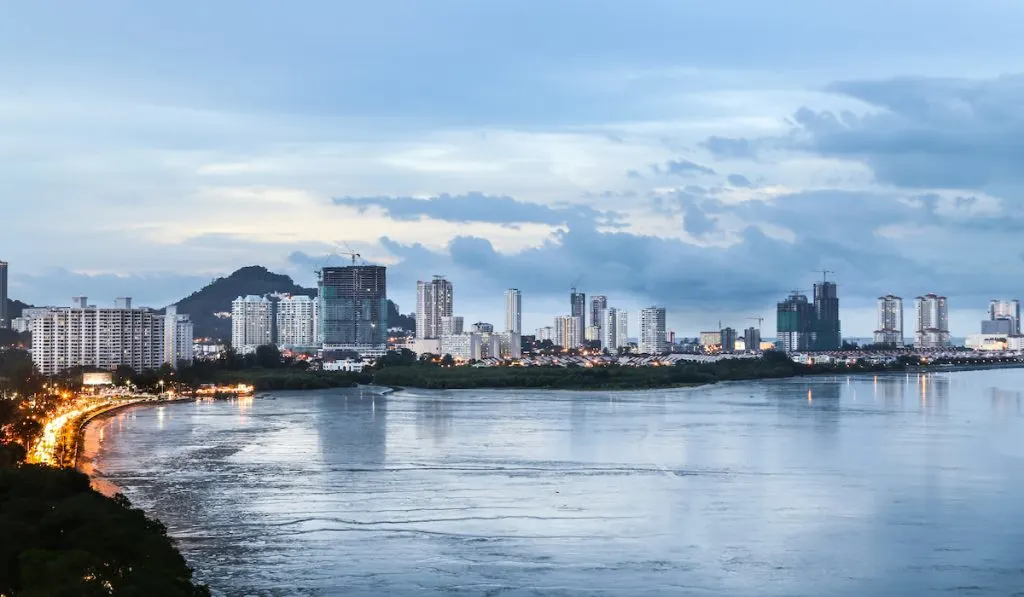 This beautiful island in Malaysia is known for its cultural diversity, authentic cuisines, and heritage.
If you are a foodie at heart and looking for an authentic food experience, Penang is where you should plan to go for your next spring vacation. The street food that it offers is mouthwatering and will make you want to come back!
Along with the beautiful beaches, do not forget to visit the Penang National Park and explore its natural treasures.
The island offers a luxurious experience at an affordable price, which is why it attracts many foreign tourists.
St. Croix
Located in the Caribbean, St. Croix is one of the US Virgin Islands. The white-sand beaches and thick rainforests make for a perfect Hollywood movie backdrop. The island is also known for its food scene, wildlife, and adventures.
If you want to get a true taste of this paradise, do not miss the St. Croix Food & Wine Experience, which takes place in April.
The island offers many unique experiences. You can see the underwater world at Buck Island Reef National Monument, or, if you want to relax a bit, you can take a walk at Sandy Point National Wildlife Refuge.
To witness the wildlife, visit the St. Croix Ultimate Bluewater Adventures (SCUBA), Inc., and see some colorful creatures there.
Isla Colon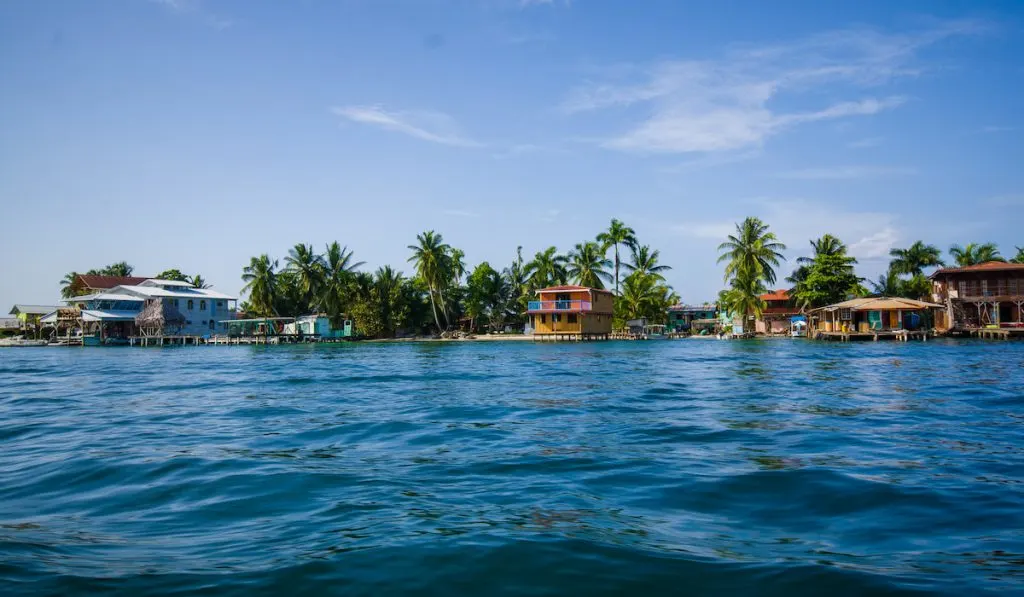 Situated off the coast of northern Panama, Isla Colon is the most inhabited island in the Bocas Del Toro archipelago.
If you are looking to experience Afro-Caribbean food and culture, head to the "Starfish Beach," also known as Playa Estrella. But remember not to touch the starfish!
Do not miss the Playa Tortuga beach resort if you want to see the largest oceanfront pool in Bocas Del Toro.
The island also offers a world-class surfing experience, along with scuba diving and snorkeling, so be sure to try that if you are into water adventures.
Dominica
If you are a nature lover, Dominica island, with its rainforests and natural hot springs, is a must-visit!
This 290 square miles island is located in the eastern Caribbean and is ideal for visiting in spring. You can hike through the Morne Trois Pitons National Park, go whale-watching, and see the Boiling Lake, which is the second-largest hot lake in the world.
Along with offering scenic views, the island also hosts a carnival in spring, Mas Domnik. All kinds of activities can be enjoyed in the festival, from music, street dancing, and performances to calypso art, and the vibrant costumes are not to be missed!
Roatan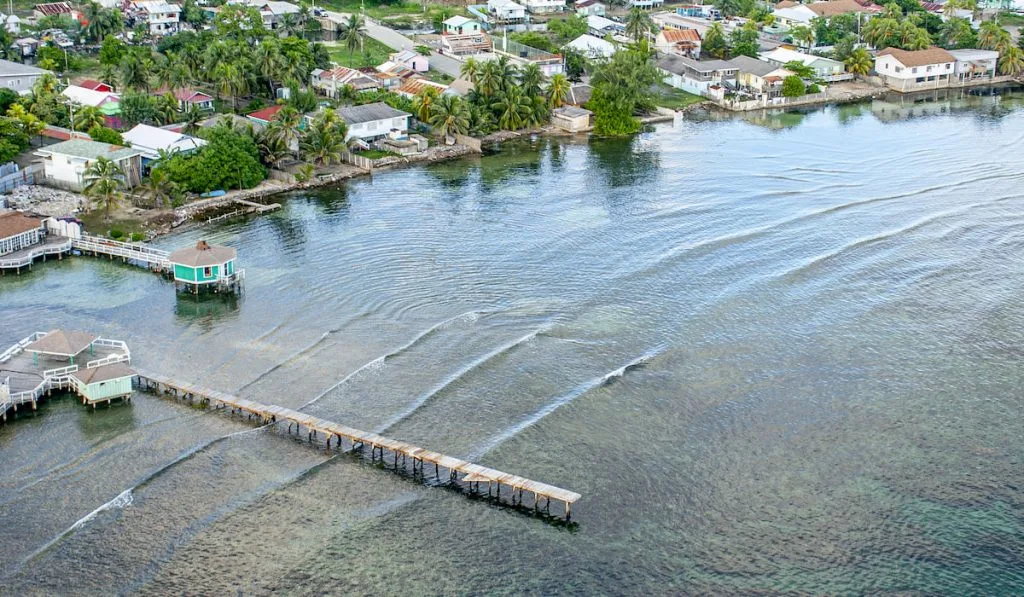 Located about 65 kilometers off Honduras, this Caribbean island is famed for its diverse marine life, which can be found on both shallow reefs and sheer cliff walls.
The island offers something for everyone. If you are not into water sports, you can enjoy zip-lining, golf, shore excursions, horseback riding, or cultural exploration.
The exquisite white sand beaches and the forested hills are a sight for sore eyes. This tropical paradise is also easy on the pocket, so you should definitely add it to your list of islands to explore.
Resources