Vacations are the time to relax, enjoy and unwind from the stress of everyday life. Some people push their vacation to the very end of the year for several good reasons. This festive period is a time to bond with family and friends, meet new people who are also vacationing, and there are lots of activities to participate in.
Vacations do not happen all the time or all year round, so whenever you are able to take a vacation, you should do what you can to enjoy it as much as possible.
I have done the research and curated a list of the 11 best islands to visit in December. You can visit these islands with the whole family, make it a girls/guys trip, make it a romantic getaway with your partner, or even visit alone.
1. The Bahamas
The Bahamas are located in the west indies within the Lucayan Archipelago. December is one the best times to visit this island as it happens to be one of the busiest seasons.
However, visiting the island during the festive season requires a lot of planning to include booking hotels and cruise spots in advance so as not to miss out on anything.
One common attraction of the Bahamas is the various cruise spots. The Bahamas boast amazing white beaches, luxury hotels, historical sites and museums.
Some major attractions the Bahamas has to offer include the Atlantis Resort which is quite popular with a 141 acre waterpark and a dolphin bay ecowas, the 176 Square mile Exuma cays land and sea national park, pink sand at Harbor Island, Ardastra Gardens, Zoo and conservation center, and a host of other places to visit and enjoy.
2. Alimatha Island
This is a very popular destination for tourists visiting the Maldives. It is located in the Middle-Northern region of Felidhu Atoll. The island is popular for its abundance of diving sites.
One of the popular diving sites is the Myaru Kandu site which has made the list of government-sanctioned protected sites.
The island also boasts an abundance of ayurvedic massage centers where you can relax and let the steam off after a long year of working and a Water Sports Zone where you can go canoeing or windsurfing.
There is an aquatic resort on the island where you can choose to lodge, helping you take out the hassle of getting a hotel while putting you right in the action of your vacation.
The resort is a very exotic property that has numerous relaxing options such as beach bungalows, or (my personal) favorite over-water properties.
The atmosphere of this island is magical and relaxing with an amazing view of the ocean, green scenery and golden white sand. The Alimatha Island is a perfect choice for a romantic getaway with your partner, or a family vacation.
3. Santorini Island
If you have been following vacation content on social media, this island should not be foreign to you. This Greek island is very popular, trending for all the right reasons. It boasts of clear blue waters and, black and red sands.
Santorini is known as one of the most popular Islands in Greece because of its amazing scenery, peaceful atmosphere, exquisite beaches and many other monuments of attraction.
Santorini Island is surrounded by ancient cities and even has an active volcano and great wines that many people swear by.
On this Island, you will find painters, poets, ancient storytellers, and many other attractive personalities. If you ever find yourself in Santorini there's a spa in the Aegean Sea you should definitely not miss.
4. US Virgin Islands
If you happen to be planning a destination wedding, you really should consider the US Virgin Islands. It is nicknamed "American Paradise" partly because of its white-sand beaches and blue waters which gives the perfect scenery for your beach wedding.
Three main islands which you should tour on your vacation are St John, St Croix, and St. Thomas. If you do decide to have your wedding on this island, there are beautiful beaches, cruise spots, and many attraction centers for you and your guest to enjoy.
However, December is one of the busiest seasons on the US Virgin Island, so you may want to book your vacation party well in advance.
5. Fiji Island
This island is a common choice for people as it has very affordable accommodation perfect for if you are vacationing on a budget.
One of the attractions is the variety of spa retreats where you can relax and unwind. They also have rich green jungles and magnificent waterfalls.
6. Phuket Island
This island is located in Southern Thailand, and is one of the largest islands in the country about 30 miles long and 13 miles wide.
Some attraction sites for this island include its exquisite beaches, pearl farms, mangrove swamps, coral forests, fishing villages, caves, and more.
7. Crete Island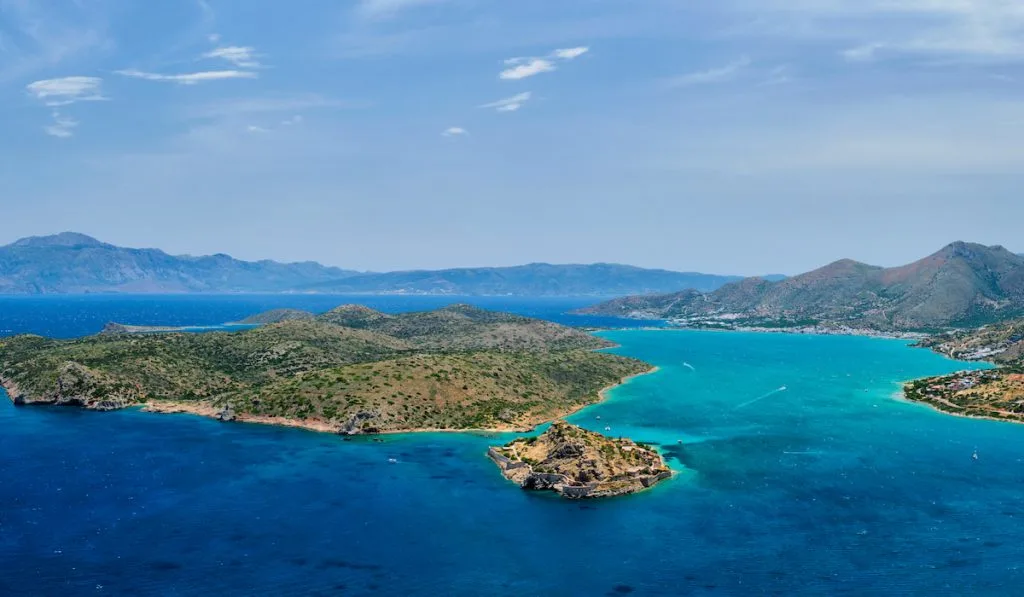 If Greece is on your travel bucket list, you should absolutely visit Crete Island. It is the largest island in Greece and the 88th largest in the world.
It has beautiful beaches, ancient archaeological sites, mountains, lush valleys, etc. When on the island, you will never want for places to visit or have issues with boredom as the island has more than enough attraction sites to keep you occupied.
8. Bora Bora Island
This island is located on a formant in French Polynesia in the South Pacific. It has a turquoise lagoon and is a very popular spot for scuba diving.
The island has luxury resorts and bungalows for guests scattered on the water on stilts and it is quite popular amongst honeymooners and couples. The ambience and scenery make it a perfect vacation spot for romantic getaways.
9. Praslin Island
Located in Seychelles in the Indian Ocean, this island is known for its palm-fringed beaches, intimate resorts, and very rare species of birds such as Seychelles bulbul and the black parrot.
The peaceful ambience of the beaches makes it a great place to enjoy your holiday season.
10. Capri Island
The ambience and atmosphere here are warm and ideal for your holiday retreat.
The island is located off the Sorrentine Peninsula in Italy and the famous Capri film festival where blockbusters and independent films are showcased, is hosted right on the island.
Marina Piccola is a major feature of this island. It is a small, intimate island that houses a fishing village with many restaurants to try with specialty wines they produce in the Lattari Mountains.
11. Mallorca Island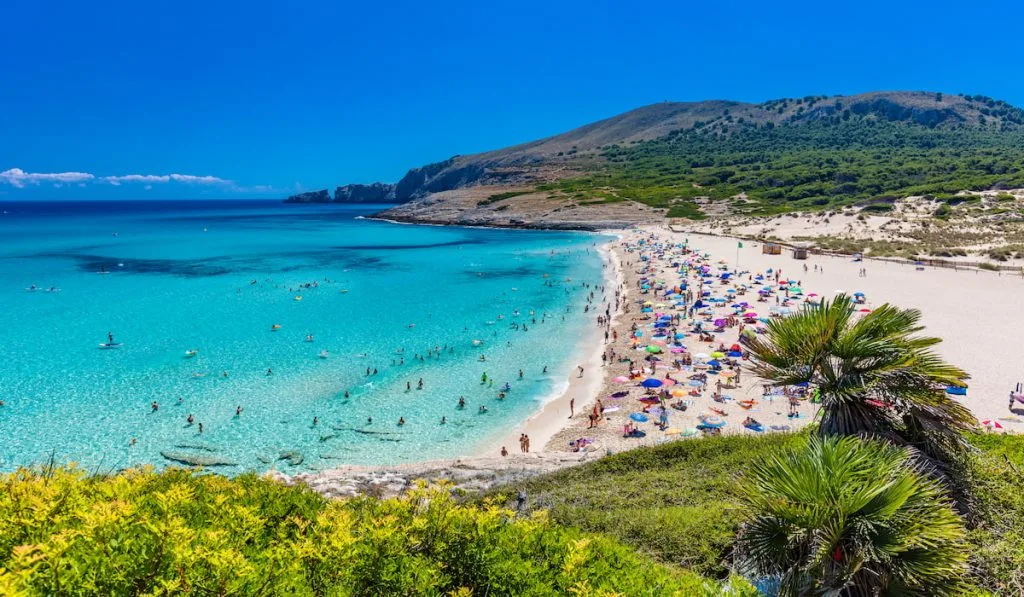 This is one of the largest islands in the Balearic Island located in Spain. It is known for its high mountains, green Mallorca plants, honey-stoned villages, beautiful beaches and theme parks. If you like dancing, you will love the traditional dance of the island, Ball Dels Cossiers.
The island also annually hosts the Evolution Mallorca International Film festival
Conclusion
Going on vacations can be very exciting and it's something we all enjoy looking forward to. These islands are family-friendly as you will have activities to engage the kids and places to sightsee together as a family.
If you are planning a romantic getaway for your partner either for a surprise proposal, honeymoon or a 'baecation', any of these islands will provide the perfect backdrop for your big day.
Resources