March is the time of year when the world turns green, birds come back to nature and snow starts melting. Spring is on its way and people start coming out of hibernation mode.
It's time to get ready for all the fun activities. Island vacations are perfect in March as they give vacationers a chance to rest after long winter months and catch a breath before the busy summer season kicks off.
We have a list of the 11 best islands to visit in March. So, get ready because you won't want to miss a trip to these magical places.
1. Bora Bora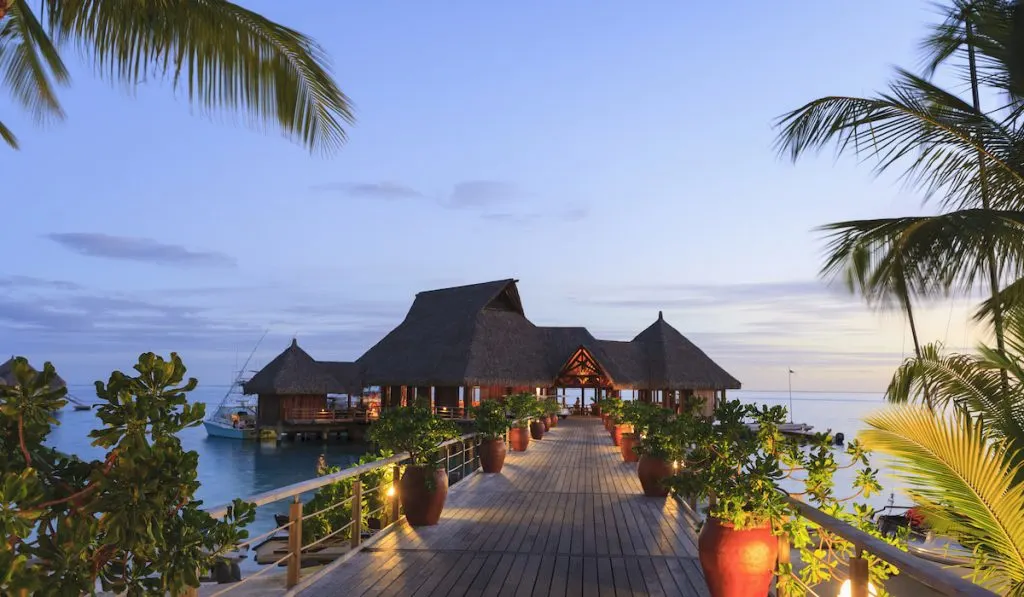 The first stop on our list is the dreamy island of Bora Bora in French Polynesia. This tropical paradise is surrounded by crystal-clear blue waters, white sandy beaches, and rich coral reefs.
A wide range of hotels offer luxury facilities as well as activities to make your stay comfortable, while the most popular sites are various lagoons and water bungalows perched over stilts.
It's the place to be if you enjoy stretching out on a private beach or snorkeling through colorful reefs teeming with marine life.
Given its prominent location in the South Pacific Ocean, Bora Bora is a travel destination where everyone wants to go at least once in their life.
2. The Maldives
The next spectacular island to visit is the lesser-known Maldives, located southwest of Sri Lanka. This tropical paradise has plenty to offer vacationers seeking a slice of paradise on their holidays.
With scenic secluded beaches and idyllic scenery, Maldives continues to be honeymooners' favorite spot. Luxury underwater hotels, leisure spas, and private bungalows offer everything one needs for a pampering vacation.
Its glistening reefs and exotic marine life attract seasoned divers and snorkelers from around the world. However, amateurs can also have a whale of a time swimming in spectacular shallow waters.
3. Gran Canaria-Canary Islands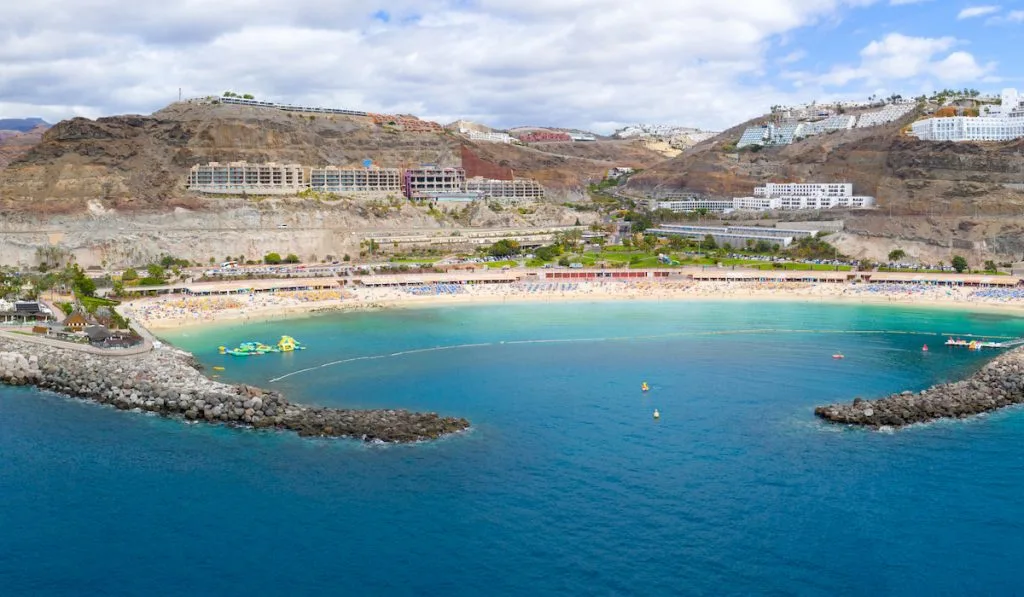 Gran Canaria offers busy festive clubs for those who want to party, and quiet natural landscapes for those looking to relax.
Some attractions can't be missed including Cenobio de Valerón (caves of Valeron) a 15th-century archeological site, the Roque Nublo rock-climbing site, and the beautiful capital of Las Palmas.
If you want to find the perfect place for sunbathing, then head out to Amadores or Maspalomas where you will come across stunning sand dunes right beside turquoise beaches.
'Las Palmos' the capital of Gran Canaria offers a lot of attractions to keep you entertained, including shopping centers, pubs, museums, and theme parks.
4. Grenada
If you want to experience an exquisite combination of nature and culture then you should visit Grenada.
This is a picturesque Caribbean Island with warm, inviting waters, lush interior, and scenic landscape. Saint George's, the capital of Grenada, is undoubtedly one of the most beautiful capital in the Caribbean.
Grenada is also called 'Spice Island' because this small island is one of the top producers of nutmeg and mace. Tourists can visit plantation sites and various distilleries for a closer look at Islanders' life.
Despite a complete holiday package, Grenada receives a relatively low number of tourists so it's a great place to enjoy a beautiful Caribbean destination without much crowd.
5. Antigua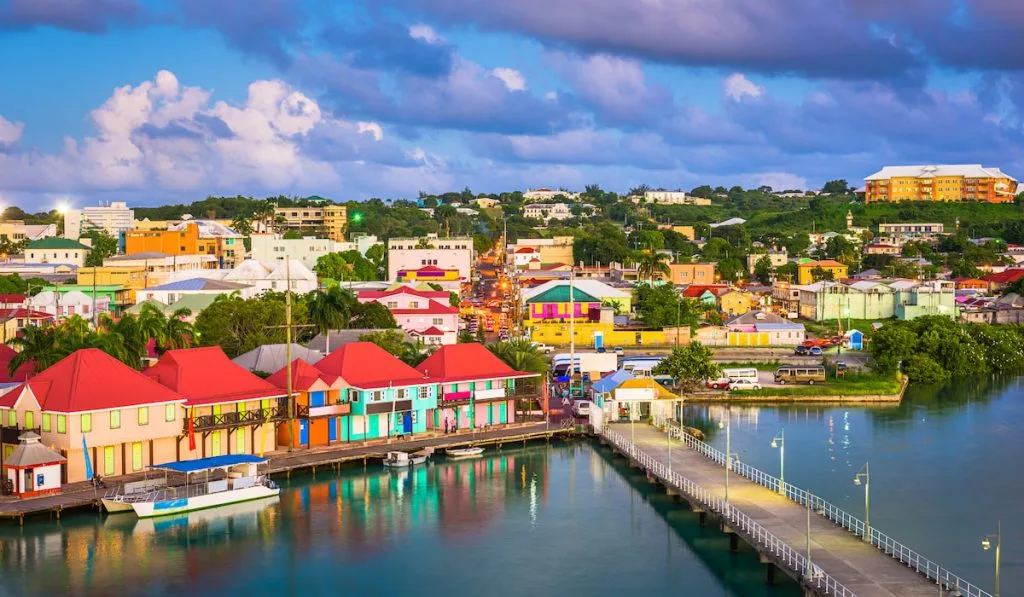 Located near the equator in the middle of the Caribbean Sea, this Island becomes a top travel destination in march. With soft white beaches, luscious green rain forests, and blue seas, it's no surprise why so many choose this wonderland as their vacation spot.
Antigua is a great place if you are a fan of water sports, they have various organized scuba diving schools and adventure sports clubs. The Island also houses many tour clubs for hiking, equestrian sports, and buggy rides.
Antigua features a rich history in its national parks where visitors can explore a Georgian-era Naval Dockyard and other archeological ruins.
While you are there don't miss out on their delicious cuisine like conch, tamarind balls, jerk chicken, and also their top-notch rum.
6. Martinique
As they say on the island 'There is only one Martinique', the breathtaking beauty of this island never fails to leave you awestruck. This spectacular French island attracts thousands of visitors with its unspoiled beauty and entertainment opportunities.
Since Martinique is surrounded by many shoals and islets and sailing is quite popular on the island. Tourists also enjoy scuba diving, windsurfing, kayaking, and participate in paragliding, etc.
The fun doesn't end with sports, there are plenty of theme bars and party sites to take care of your nightlife.
Thanks to the French-style seafood delicacies, Martinique is also a haven for foodies.
7. Virgin Gorda-British Virgin Island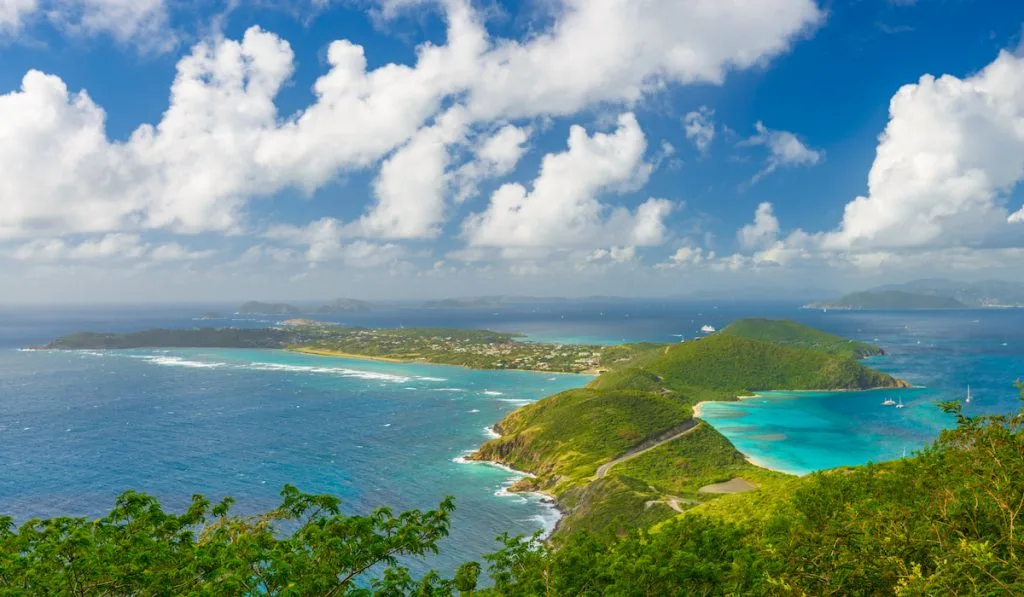 If you are looking for an island to enjoy a sunbath on less crowded beaches, then Virgin Gorda is the place for you. It is the second largest of the BVI group after Tortola.
March is the month of the festival 'Fisherman's Jamboree', where locals celebrate with fishing, food, and entertainment.
So if you want to visit a blissful paradise surrounded by crystal clear waters and white sand beaches, then Virgin Gorda is one of those islands you shouldn't miss.
Overall, Virgin Gorda has a very laid-back and slow-paced lifestyle. The beaches are not swarming with tourists & it's much calmer than U.S Virgin Islands.
The Cooper mine National Part, The Baths, and Leverick Bay are the most popular sites.
8. Nassau-Bahamas
We all know that the Bahamas is tremendously popular for its beach vacations, and March is one of the best months to visit. The water is crystal clear and warm and the weather is really nice.
Combined with luxurious resorts, casinos, mega yachts, restaurants, bars, and more – you will never run out of things to do and explore in Nassau.
It has lots to offer and can cater to any traveler from a couple on a romantic getaway, honeymooners, families with children, to aqua philes looking for a dive or snorkel outing.
Nassau is the capital city (the commercial hub) and it's known as a shopping haven offering many luxury boutiques and grand shopping centers.
Local tour companies offer interesting trips on the island. Don't forget to grab tickets for the submarine tour or hop on the sightseeing bus that will take you on a journey through old forts and luxurious resorts.
9. St. Lucia Island
St. Lucia Island is an ideal destination for those who love a great mix of exotic tropical settings with rich cultural experiences and adventures.
Yachting is also hugely popular in St. Lucia; it is considered one of the world's most scenic locations for sailing. You might want to grab a bite or enjoy some exquisite cocktails at the many popular yacht bars.
The Island's most popular town, Soufriere, has a lively atmosphere. Go and explore historical landmarks found all around the town.
To make the most out of your trip; Swim at Anse de Sables beach, visit Sulphur Springs, see Fort Rodney at Pigeon Island, and hike iconic Pitons.
10. Bonaire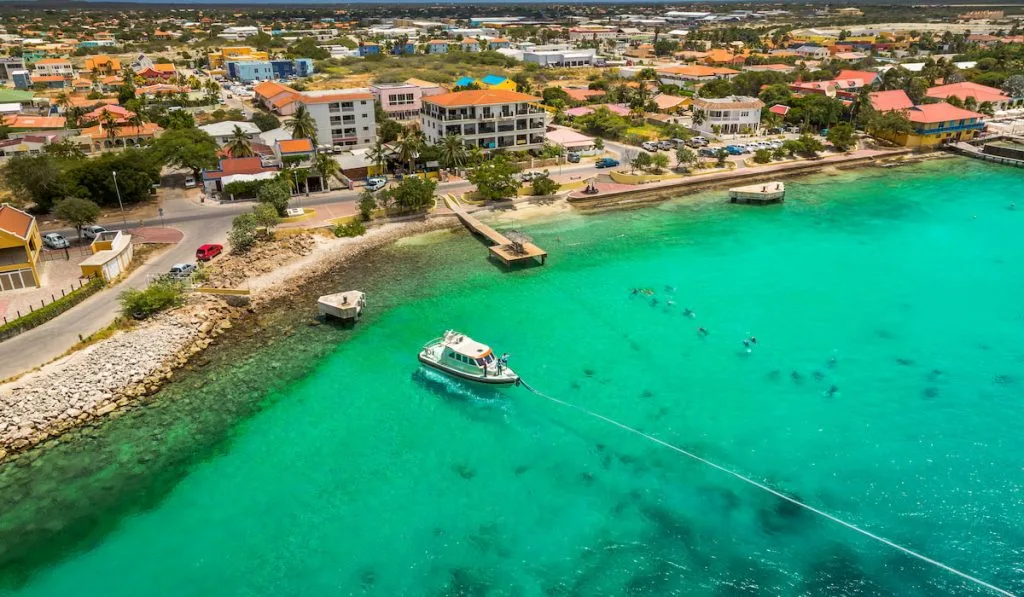 The island's best asset is the crystal-clear turquoise waters that surround it and offer a perfect mixture of activity, recreation, and leisurely relaxation.
With extraordinary coral reefs and an abundance of tropical fish, it has a paradise underwater which makes it one of the best scuba diving destinations in the world.
Bonaire maintains eco-tourism; many beaches and restaurants follow strict guidelines. There are conservatories on the island and offshore for the protection of endangered species.
Although the shoreline is the main attraction of Bonaire, don't forget to visit several cave formations, The Washington Slagbaai National Park, and botanical gardens.
11. Barbados
There's more to this jewel than just grassy hills and endless beaches. Barbados is home to rich culture and history that dates back centuries. A walk through the streets of the capital 'Bridgetown' will transport you back in time as this historic port town is filled with colonial buildings.
Barbados has some popular sea sites and reefs that make it a great diving location.
However, if you're not a diver or snorkeler, there's still plenty to do on land. You can explore the underground Harrison cave, go on an island safari, or visit several museums that give insight into the island's history.
Barbados also has a lively music culture with plenty of bars and pubs where you can sit back and enjoy live music and local rum.
Final Thoughts
This list should help you get started on a decision of where you should go to visit in the month of March. Wherever you go, remember to enjoy the sand, sun, and overall exotic experience.
We hope you got enough inspiration to fill your March with unforgettable experiences. Happy traveling!
Resources