Sea glass is a prized commodity both in the United States and around the globe. However, sea glass hunters along the East Coast are lucky to have a wide range of prolific beaches known to be packed with lots of sea glass.
Sea glass has become increasingly scarce in the recent past; maybe because people no longer dump their debris in the ocean and because plastics have widely replaced most traditionally glass products.
I have prepared a comprehensive list of popular beaches known to have sea glass along the East Coast.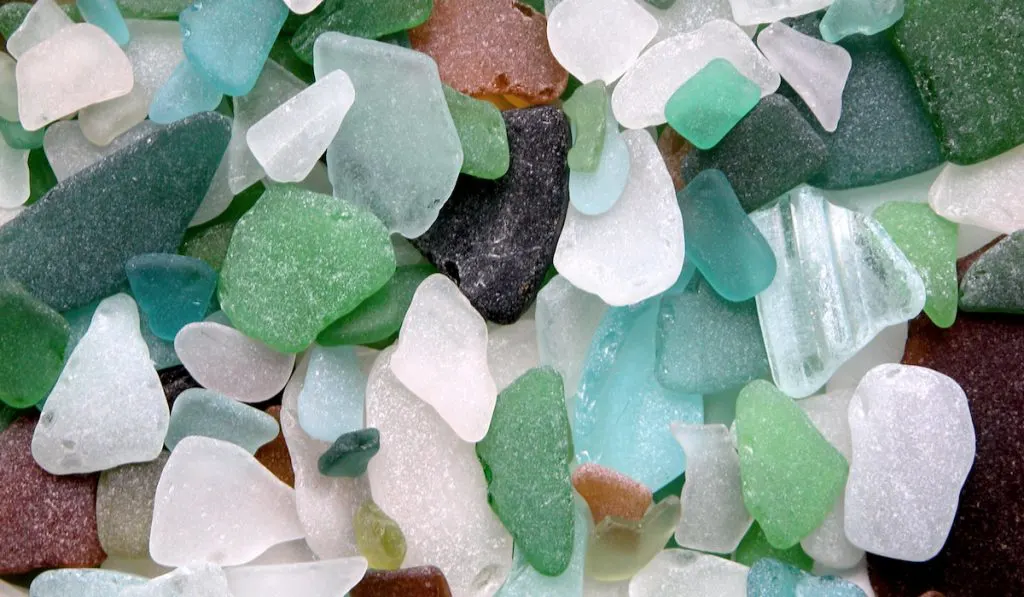 Since these spots are famous and maybe at times crowded, you need to have a comprehensive plan of how you are going to tackle the complications and still emerge successful with some quarry in hand. You should consider when the beach is likely less populated and how you could take advantage of the storms and low tides, among other details, before making your visit.
What is Sea Glass?
Sea glass is just a piece of broken glass that has been rolling amidst ocean rock for a long time and, in some way, washes itself to the shore looking like a fine tumbled rock or an elegant jewel.
However, depending on other factors such as the consistency of the waves and the type of rocks on the ocean bed, it is a general rule that the longer a glass takes being "refined" in the sea, the smoother and jewel-like it will be when it washes up ashore.
On the other hand, how the sea refines the glass to the beautiful jewels that wash up ashore totally remains a mystery, making these trinkets more exciting and amazing.
What Kind of Beaches Can I find Sea Glass On?
Although sea glass can appear randomly on any beach, the best-curved sea glasses will appear in densely populated old dump beaches. Sea glass will also appear where there is the appropriate type of sand or gravel and consistent waves to grind down sharp glass edges until a refined piece is made.
Where Can You Find Sea Glass on the East Coast?
The Hamptons Beaches, New York
On the eastern shore of Long Island's South Fork, chains of beaches are popular for their magnificent blend of color on the beaches. Although some might be filled with small seaside communities, these shores are havens of treasures ranging from the rarest purples and oranges to the most common red sea glasses.
Famous sea glass collection beaches along this stretch include Smith Point Beach, Flying Point Beach, Baillie Beach, Coopers Beach, Wading River Beach, Camp Hero State Park, and Lashley Beach.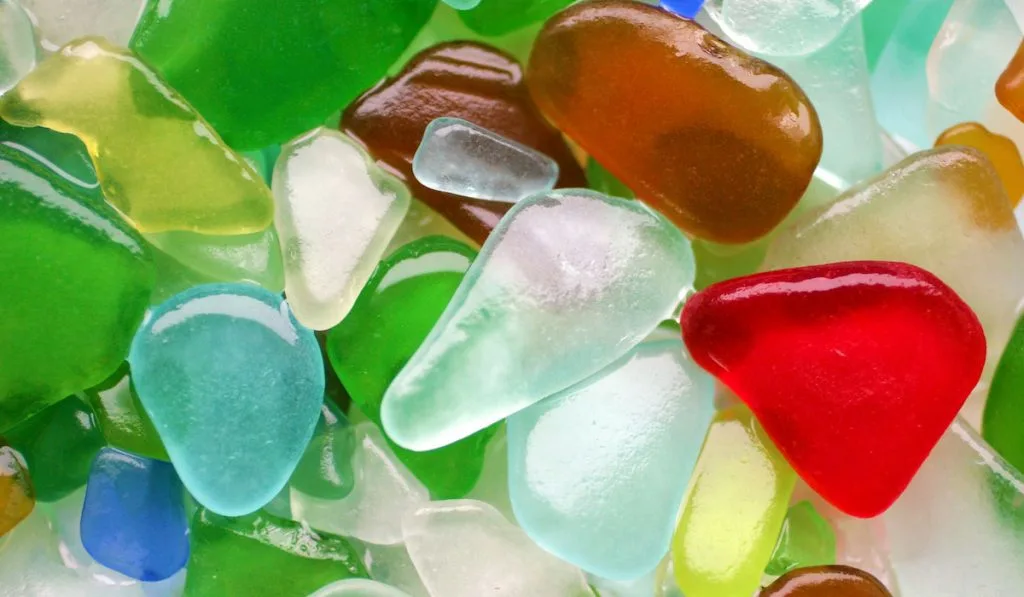 Port Townsend, Washington, North Beach
North Beach is one of the prettiest sea glass spots. The ocean banks are filled with many beautiful colors, and every sea glass piece shines with a beautiful glow like gravel pellets. You will love them.
Mowry Beach, Lubec, Maine
Mowry Beach is strategically located at the upper end of the Quoddy Narrows in Nothern Maine, collecting elegant pieces of a variety of treasures, including sea glass.
This oceanfront is known to have enormous waves that sweep with them several debris-turned goodies from the ocean, leaving them on the beach for historians and collectors to explore.
Spectacle Island, Boston Harbor, Massachusetts
Whenever you visit the East Coast, don't leave without a view of the sea glass or beautiful seashells on the shores of Spectacle Island. The place is indeed a spectacle filled with beautiful views and limitless recreation points for full swing exploration. You will need to cross to the island from Boston by ferry.
However, the place might be crowded during the day, so you must plan your sea hunting expeditions for the morning hours, it's full swing exploration. No one is allowed to remove sea glass from the island.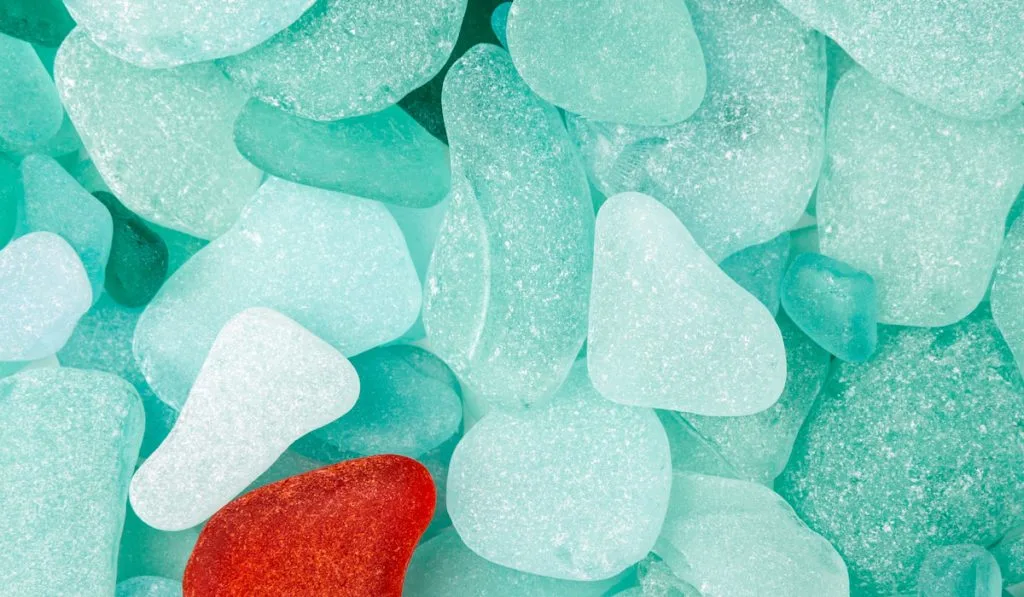 Skaket Beach, Orleans, Massachusetts
Skaket Beach is popular for its elegant looks comprising blues, greens, whites, browns, and many more sea glass colors.
In addition, this beach's strategic position on the Cape Cod peninsula enables it to trap lots of sea debris being pushed by heavy currents through Maine, New Hampshire, Boston, and the North Shore.
Nantasket Beach, Hull, Maine
Strategically located in a narrow strip of land that protrudes into the sea across Boston, Nantasket Beach is always filled with tidal debris from around Boston. During the low tides, especially, this point is a spot for all caliber of collectors.
Race Point Beach, Provincetown, Massachusetts
Race Point Beach shares the same wave currents with Skaket Beach, and both are known for lots of brown, white, blue, and green pieces of sea glass.
However, you will need some tools and a little more patience to hunt through the sandy beaches. The place can also be a bit crowded, so you should visit during the early morning hours to get exclusive access to every spot you want. And bring some tools to help you explore the sandy beaches.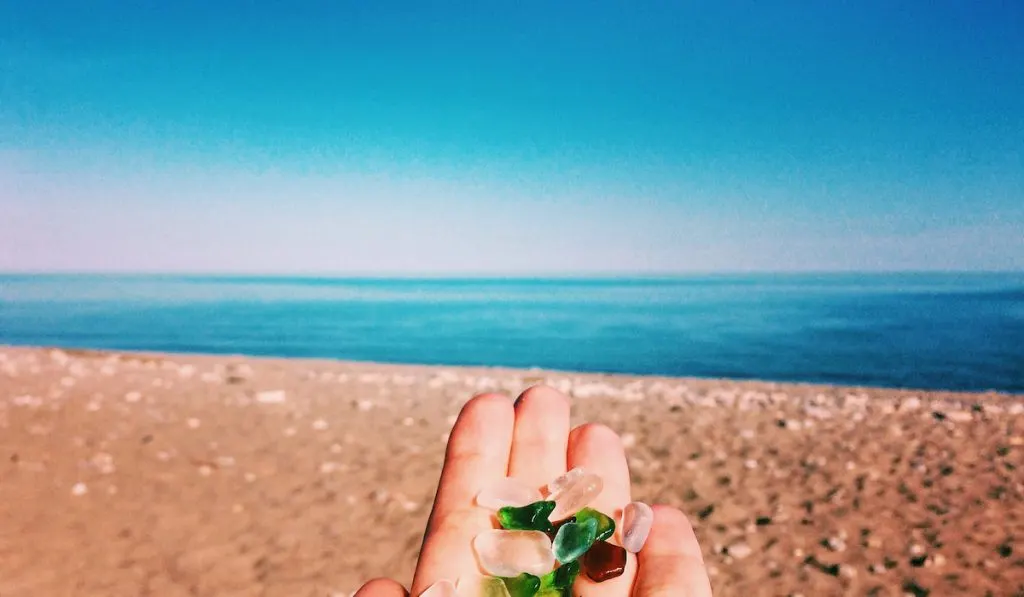 What to Look for in Sea Glass
If it is your first time hunting for sea glass, you might want to find out more about them or even acquire a sample sea glass to guide you to find the right piece amidst other sea rocks.
At a glance, sea glasses will always have some form of frostiness or nugget-ness, which is exciting.
However, although the glass has lost its original crystal form and broken edges, the smooth sea glass still sparkles and is conspicuous with its unique color amongst other rocks.
Things to Remember When Sea Glass Hunting
A good hunter knows when and where to hunt for sea glass. Before heading out, therefore, do your research about known sea glass spots and when to visit.
You need to take advantage of low tides to hunt for sea glass.
As ocean currents sweep them around, the sea glass sorts itself with grains of its size, so you might want to start by checking out the gravel grains before heading to the sandy beaches.
Conclusion
Whether you are doing it for fun or for your collections, sea glass hunting on the East Coast is a must-try activity. The ocean never stops washing elegant pieces ashore, and you should grab one for yourself where it is allowed.
Resources