Grand Cayman is popular for its all-inclusive resorts, silky beaches, amazing scenery, and plenty of attractions. The island is also known for being one of the most expensive destinations in the Caribbean, something that most families and backpacker travelers find limiting.
You'll be surprised to learn that common hotel brands in the U.S. charge as much as three times the price in the Caymans, especially during the peak season. Meals can leave you spending $30 a plate, which is considered on the lower end.
Fortunately, you don't have to skip Grand Cayman as your next vacation spot. Our comprehensive guide covers everything you need to know about traveling to Grand Cayman on a budget.
What's the Best Time to Visit the Grand Cayman?
The Grand Cayman has excellent weather throughout the year with cooling winds and plenty of sunshine hours.
December to April is considered the dry season and the peak tourist season. Accommodation rates will be high and the beaches crowded during this time.
Note that when you're traveling during the rainy season, you need to check the weather report in the days leading up to your arrival as hurricanes are a common occurrence.
Getting to the Grand Cayman
Grand Cayman is serviced by several international airlines and one local airline.
Airlines like British Airways, American Airlines, Air Canada, Delta Airlines, Southwest, and United Airlines provide gateways to Toronto, London, Bahamas, Dallas, and more. Note that most of these airlines service Cayman during high seasons.
A return ticket on average from New York to Cayman will cost you $500, from Miami $400, and London $1300. The costs might change depending on the high and low seasons.
Flights from London to Grand Cayman take 10 hours, while a flight from Miami takes 1.5 hours. If you're flying in from New York, it takes four hours.
It's best to book your flight in advance to get the best price.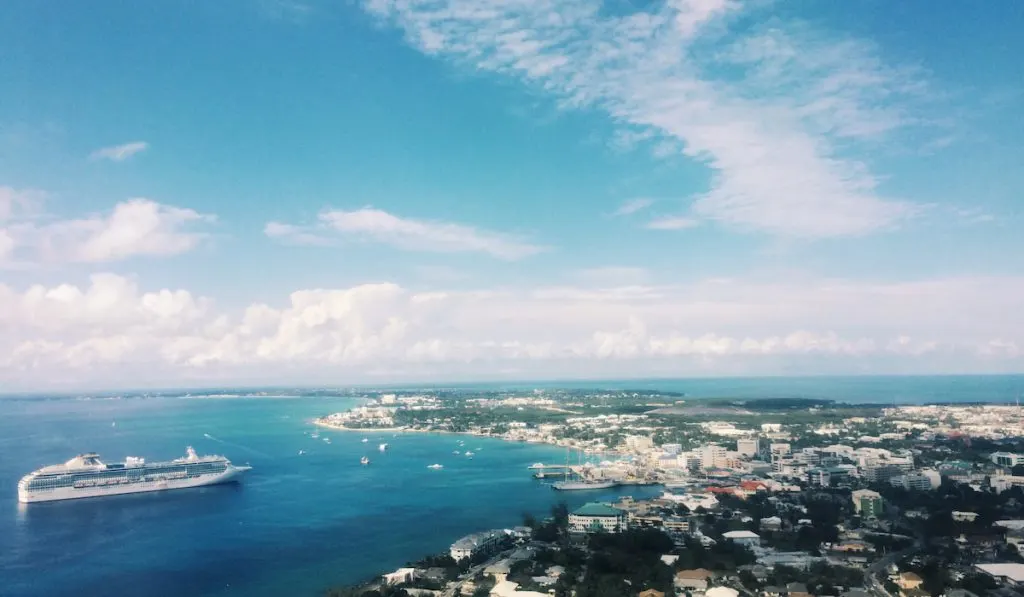 Getting Around the Grand Cayman
Grand Cayman is huge and you need to consider your options if you're planning on moving from one location to the next.
You can opt to take a public bus for a few dollars a trip if you're planning on staying in the George Town or Seven Mile Beach area. A trip costs $2.50 and the routes are straightforward.
Renting a car is another option. You can get an economy car for $28 in the high season and as little as $10 a day in the low season. Remember to budget for insurance and check if your credit card includes travel car insurance.
It's affordable to rent a vehicle rather than pay for taxi services. The cars are fuel-efficient and gas is reasonably priced.
Note that when you get a car, you have to drive on the left side and the steering wheel is on the right side.
Where to Stay in Grand Cayman on a Budget
Grand Cayman has plenty of accommodation options depending on your budget.
It's easy to find resorts and hotels that charge about 150 Cayman dollars a night. Most of these resorts have private suites and rooms with ocean views, dive centers, outdoor pools, restaurants, and free WiFi.
You can also get mid-range hotels and resorts at 200-300 Cayman dollars a night. These rooms have balconies and flat-screen TVs. They also have beach access, lounge areas, outdoor pools, and plenty of bars and restaurants.
For example, a Comfort Suites which is slightly close to the Seven Mile Beach charges $242 a night during the high season and $144 a night for the low season. All options have breakfast included.
If you can't afford a mid-range or an all-inclusive resort by the beach, you can opt for a vacation rental. There are several choices on Airbnb to consider which come with the advantage of added space and a kitchenette that you can use to cook and save on the cost of eating out.
Where to Eat in Grand Cayman on a Budget
Grand Cayman's cuisine mainly consists of vegetables, seafood, and spices. There are a variety of cafes and restaurants available depending on your taste buds. Some hotels have restaurants by the seaside where they prepare fresh seafood.
Food in Grand Cayman can be expensive, but the island has multiple local restaurants that are affordable. You can also order fast food from Burger King, Wendy's, and Popeye's.
Some of the budget restaurant options include:
Heritage Kitchen: $22 for two of their daily specials.
Island Naturals: $19 for two vegan bowls
Peppers Grill: $24 choice of ribs, jerk chicken, or sandwiches
Big Tree Barbeque: $20 lunch combos that include rice, coleslaw, corn, and jerk chicken
Pani: $28 you get an appetizer, main, and dessert
Chicken! Chicken!: $29.95 you get a whole roasted chicken, large sides, and Caribbean cornbread.
Things to do in Grand Cayman
You don't have to splurge and spend hundreds of dollars on activities while in Grand Cayman. The vast Caribbean has plenty of activities on a budget and others are free. You can also choose to unwind and take in the excellent views of this beautiful island.
Here are some things you can do while in Grand Cayman.
Visit the National Art Gallery
The National Gallery of the Cayman Islands has a wide collection of exhibitions that showcase the island's visual arts and honor the region's artistic heritage.
You can go to the Gallery's shop and get some collectibles for your loved ones. Although there are no fees charged to visit the gallery, donations are always welcome.
Hike at the Mastic Reserve Trail
The Mastic Reserve Trail is located at the center of Grand Cayman Island and it's one of the best places to hike. Stretching over a two-mile radius, the trail features old-growth forest and swampy mangroves.
You also get to experience the local wildlife and discover old plants. Admission to this trail is free, but remember to bring lots of water for the hike.
Tour Pedro St. James National Historic Site
The Pedro St. James National Historic Site has tales of what happened within the Great House's walls, which is the biggest stone structure surviving in the Cayman Islands.
This historic site is found on the rocky cliffs of Pedro's Point on Grand Cayman. The place was once a courthouse, a jailhouse, and a House of Parliament.
Explore the Seven Mile Beach
You have to visit Seven Mile Beach when you get to Grand Cayman. The famous beach features a beautiful shore, pristine waters, and several beachside bars and restaurants.
You can choose to go on a snorkeling adventure, swim, or simply rest.
Although Seven Mile Beach is public property and you won't be charged, you won't use the available complimentary chairs and beach umbrellas as they are reserved for hotel guests. Fortunately, you can rent chairs and umbrellas at the Royal Palms. They also offer a changing room and bathroom.
Go for a Stingray City Tour
You cannot complete your Grand Cayman tour without booking a tour to Stingray City.
The city allows you to play with stingrays right in the middle of the ocean. Afterward, you can visit Starfish Point to enjoy viewing the starfish or sea stars.
You can book a boat tour that also includes a stop at Stingray City for about $35. You can then drive to Starfish Point, which is near Rum Point.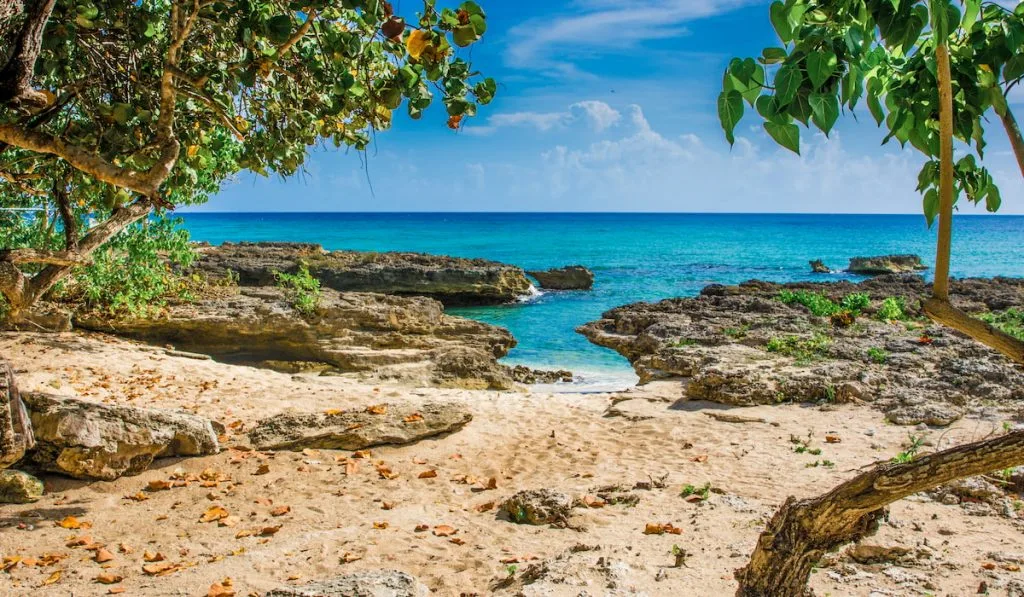 Snorkel at Smith Cove
Smith Cove is located in George Town and it's near Seven Mile Beach.
Apart from being uncrowded, Smith Cove is perfect for snorkeling, swimming, or just relaxing with family or friends. It's also a scenic site and perfect for photography.
Explore the Queen Elizabeth Botanic Park
The Queen Elizabeth Botanic Park has iguanas in protective custody and plenty of trails to explore. Kids are guaranteed to have fun in this beautiful park. You can also catch the elusive parrots and other birds from May through June.
You can also stop by the Cayman Crystal Caves which feature a 90-minute guided tour through underground caves and a tropical forest.
Check Out the Cayman Islands Brewery
Cayman Islands Brewery is known for its quality brews like the Caylight, Caybrew, and Ironshore Rock.
There are brewery trips every Monday through Friday, but you get to experience the real thing on bottling days.
Ensure that you call ahead to know which days are reserved for bottling. You can also pass by the gift store and get yourself some cool Caylight, Caybrew, and Ironshore merchandise.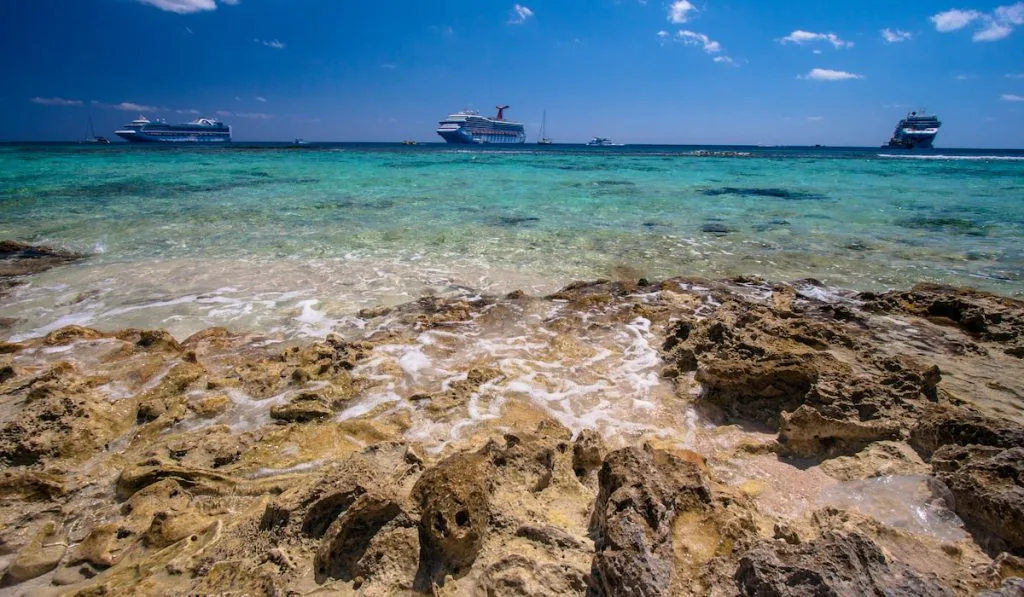 Other Tips to Know When Visiting Grand Cayman
Here are some other tips that may come in handy during your stay at Grand Cayman.
Plan Ahead
Before getting on a flight and starting to explore Cayman, sit down and write how you would like to spend your vacation.
Do your research and note the spots you'd love to visit. Once you land, you'll have an easy schedule and an itinerary to guide you every day.
Most Places are Closed on Sundays
The Cayman can be a bit empty on Sundays. Although you may find a few restaurants and hang-out spots open, most of the other places remain closed on Sundays.
The West Side of the Island Has Better Views
The west side of Cayman has the Seven Mile Beach, which is home to several resorts. Furthermore, George Town and the Airport are also on the west side.
Pack Smart
Although the Cayman can be hot during the dry season, it tends to get a bit chilly at night. Ensure you bring something warm to wear at night.
Have some smart casual clothing that you can wear out to dinner. Don't forget to bring your swimsuit and sunscreen. Always have bug spray as the area can have persistent mosquitoes.
Bring comfortable footwear like open rubber slippers for the beach.
Final Thoughts
The Cayman has plenty of things to explore, multiple restaurants to sample, and beautiful, scenic beaches to just relax and indulge upon.
With research and planning, it's possible to visit Grand Cayman on a budget. We hope that our tips above will help you get started if you're planning to visit Cayman soon.
Resources