There aren't many diving locations that match up to the experience of Bonaire. With multiple diving sites, scenic waters, relics, and several boat diving destinations, Bonaire packs more than enough fun for one island.
Thanks to its location and fair weather, you can visit Bonaire at any time of the year. But while it is open year-round, the experience is never always the same.
Knowing that things are not the same all year at Bonaire might leave you wondering about the best time to dive Bonaire. So, to help you choose the most ideal time to visit Bonaire, we compiled a guide below.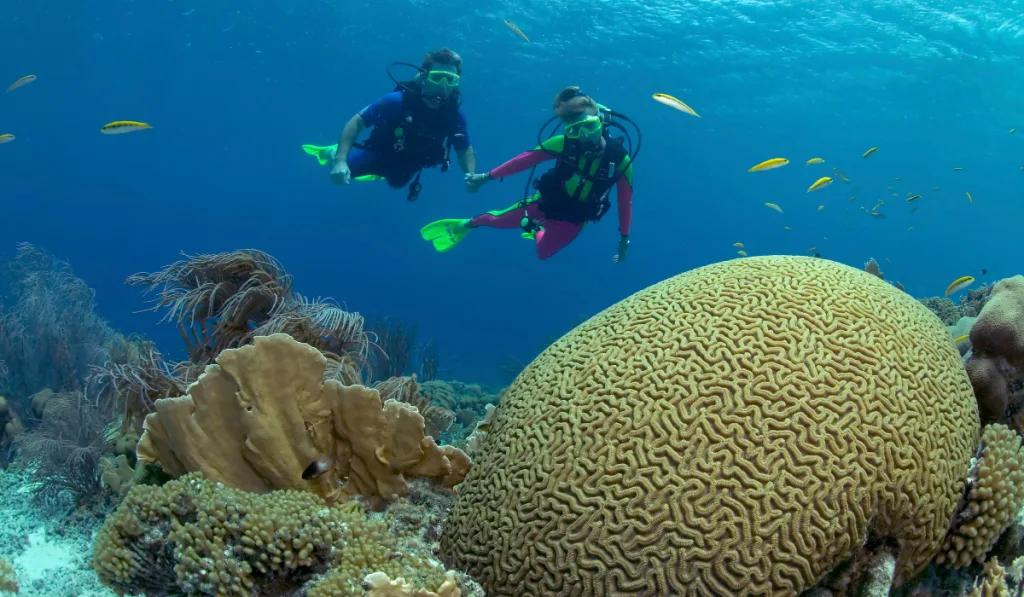 Bonaire from November to April
Bonaire typically has its highest influx of visitors between November and April. So, in a way, this period is official diving season at Bonaire. But then the influx during this period may be less about Bonaire and more about the home countries of the visitors.
Bonaire typically gets visitors from North America and the Netherlands. The cold season in these countries falls between November and April. But during that period, Bonaire remains sunny. So, the high influx in that period is partly because the visitors come to enjoy the sun.
While November to April remains sunny in Bonaire, the average temperature during this period is slightly lower than the rest of the year. On average, the temperature falls between 78°F and 80°F. But it can fall as low as 73°F or rise as high as 84°F.
Even while this period sees many visitors to the Caribbean island, the influx is usually no problem. Bonaire is not a heavy tourism destination yet, so the crowd is bearable. Besides, there are so many dive sites, so you are unlikely to ever get caught in a crowded spot.
In Bonaire, the rainy season falls around mid-October to January. But the rain will most likely not be a problem. Bonaire only sees an average of 10 inches of rainfall per year. But apart from that, the heavy showers typically come in the morning, and they clear up quickly.
The rainfall during this period contributes to the lower average temperature. So, there is some balance of warmth and cold.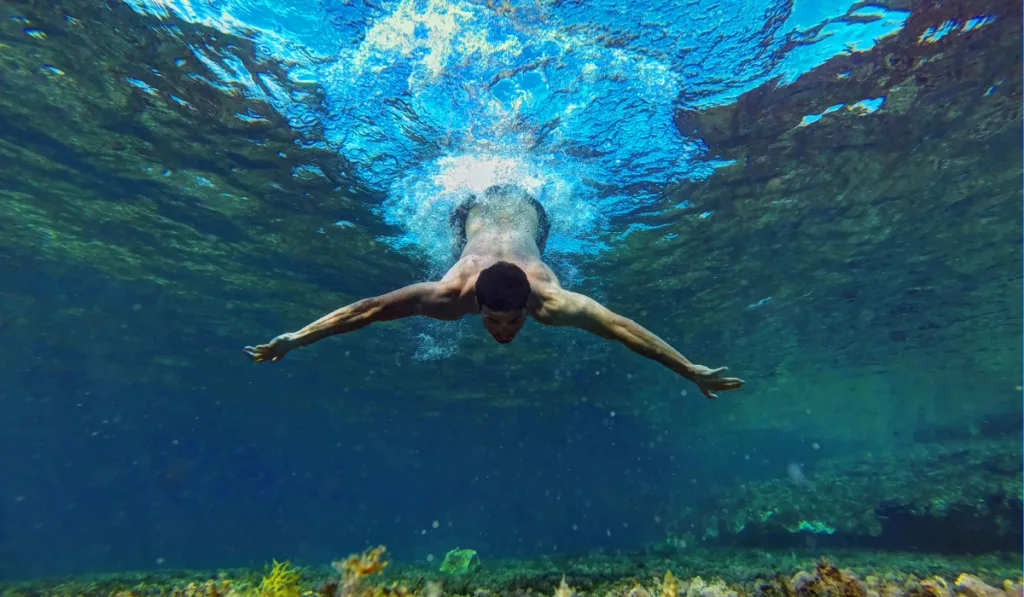 Bonaire from May to October
If you prefer going to Bonaire when the influx is lower, plan for any time between May and October. Temperatures are slightly higher during this period. But it may not be much to worry about.
The average temperature is around 83°F, with highs and lows of 86°F and 75°F, respectively. Unsurprisingly, the waters are also at their warmest, especially in August and September. The water temperature even goes as high as 80°F to 86°F sometimes.
In Bonaire, the windy season starts around May or June till October/November. But since the island is below the hurricane belt, there is minimal risk of hurricane damage.
While Bonaire only ever experiences the mild, indirect effects of hurricanes, significant damages are possible. Hurricane Omar did a number on the island's shallow reefs in 2008. But the deeper reefs were unaffected. Still, the chances are pretty low overall.
One interesting effect of the storms around the region is that they sometimes pull wind away from some island areas. When this happens, you might be able to go diving on the rough east coast–a spot where there is typically no diving because the waves hit the shore.
So, if you have ever been curious about the rough east coast of Bonaire, you may get the chance to dive there if you visit the island between May and October.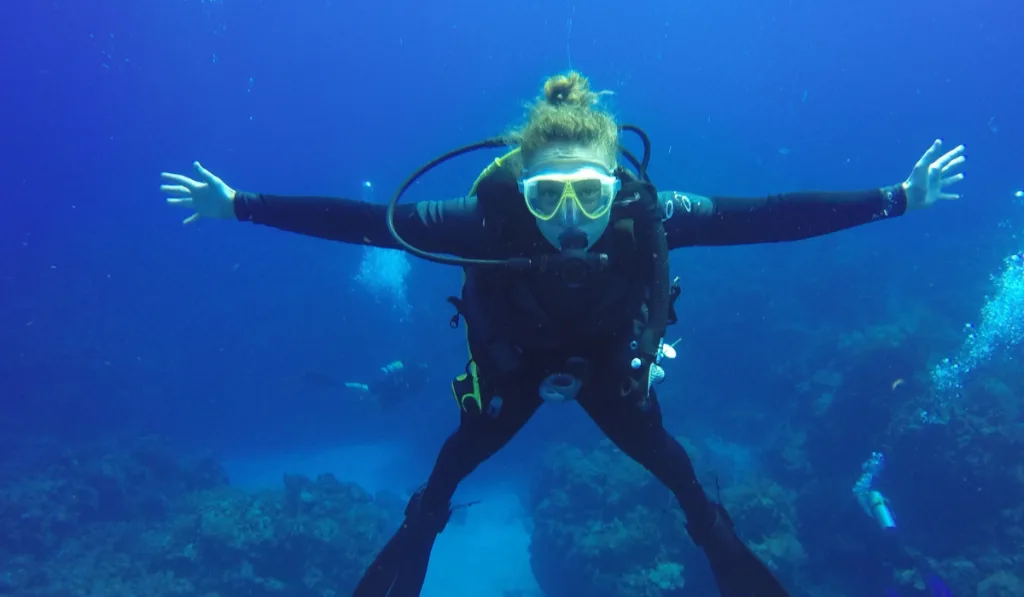 What to Expect in Bonaire
We've given you an overview of what to expect in Bonaire at different times of the year. Now, let us talk about other things to expect.
Diverse Marine Life
The Bonaire marine life is rich and diverse. This is why we described the waters as scenic earlier.
You are not likely to find large water creatures in Bonaire. But you will see animals like tarpons, sea fans, and sea sponges. Besides those three, you may also come across the following animals:
Crabs
Butterflyfish
Eels
Shrimps
Seahorses
Angelfish
Octopus
Spotted drums
Peacock flounders
Fireworms
Flamingo tongue cowries
Lettuce slug nudibranchs
Diving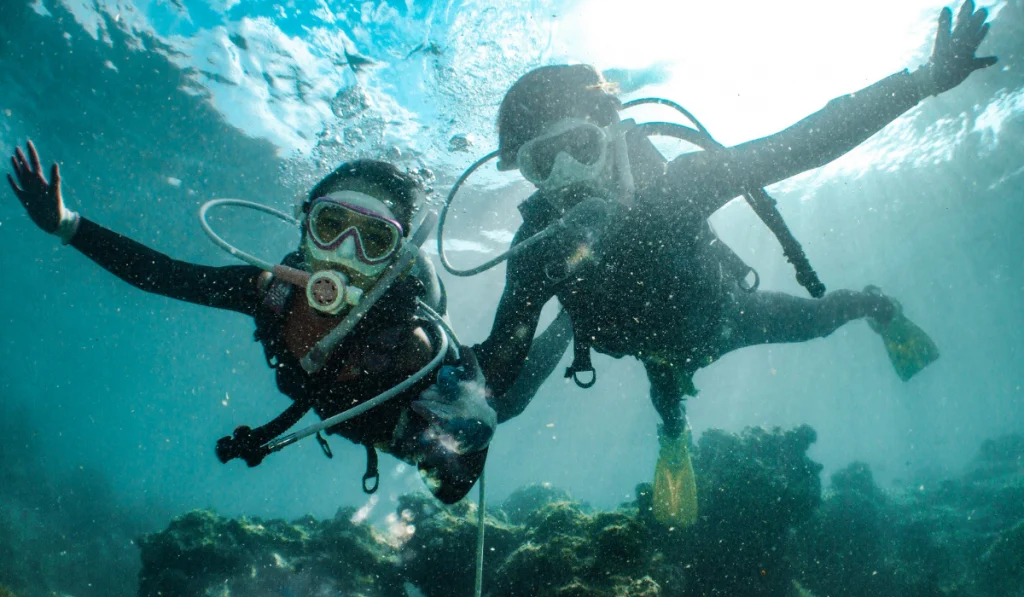 Bonaire is the Diver's Paradise. So, of course, a lot of diving happens here. On average, diving visibility ranges from around 40 to 100 feet. But sometimes, it drops below that range. For higher visibility, you may want to check Klein Bonaire, where the visibility can be over 100 feet, thanks to a lack of runoff.
When scuba diving in Bonaire, you should not touch or damage the reef. If you do or attempt to, you'll only be warned once before they expel you from the water.
Besides not touching the reef, Bonaire does not allow you to wear gloves when diving. The point of these rules is to preserve the reef and the entire island.
When you are in Bonaire, you can take part in three main types of diving:
Shore Diving
Boat Diving
Wreckage Diving
Shore Diving
Shore diving is the most common type of diving that happens in Bonaire. This is partly due to its ease, predictability, and relative lower depth. Apart from these, the shape and location of Bonaire Island favor shore diving.
The dive sites in Bonaire are well marked, so finding them is not hard at all. Each one typically has a yellow rock with the site name on it. So, you can check the description of some sites before you head out to dive.
You may have to drive around the main road to get to some of these sites. But if you want to get to the diving sites in front of the hotels, you can go through piers or stairs leading into the ocean.
You can go shore diving in Bonaire at any time. And if your hotel has a house reef, you can go for in-between boat dives and night dives when you want.
Ensure you do not leave any valuables in the rental car whenever you go shore diving. If you do, you may lose your items to a thief.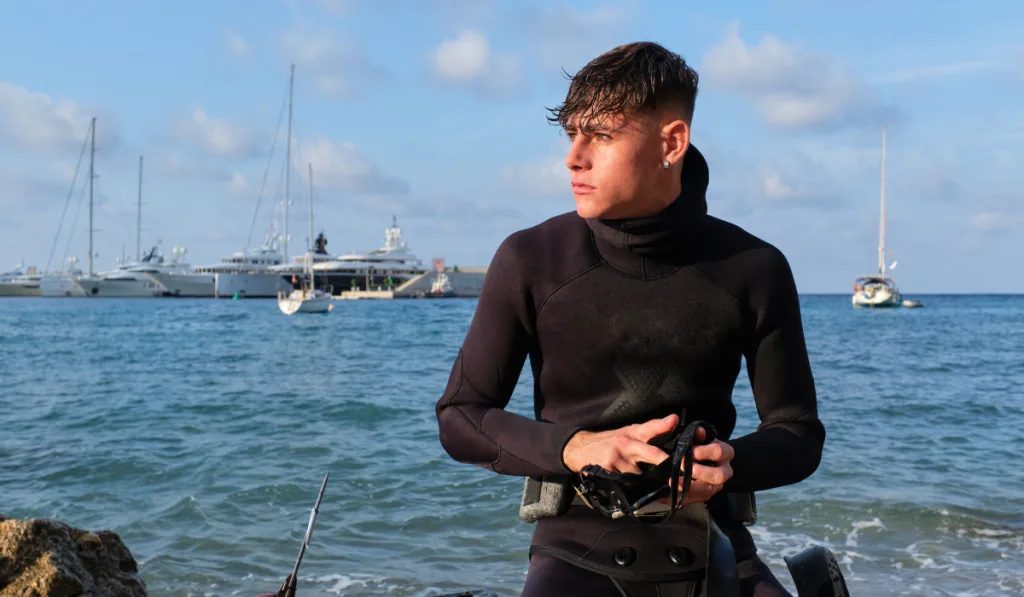 Boat Diving
There are many opportunities to go boat diving in Bonaire. Also, since you can only reach the dives in Klein Bonaire through a boat, it is a perfect destination for boat diving.
Wreckage Diving
The Hilma Hooker, a shipwreck that sunk in 1984, is a popular site for wreckage diving in Bonaire. The wreckage, which is over 200 feet long, offers a lot to explore. So, if you are looking for wreckage diving, you can head to Hilma Hooker.
Some of the Best Diving Sites in Bonaire
Besides Hilma Hooker and Klein Bonaire, the following are some of the top diving sites to check out in Bonaire:
Karpata
1000 Steps
Angel City
Salt Pier
Old Blue
Oil Slick
Alice In Wonderland
Bari Reef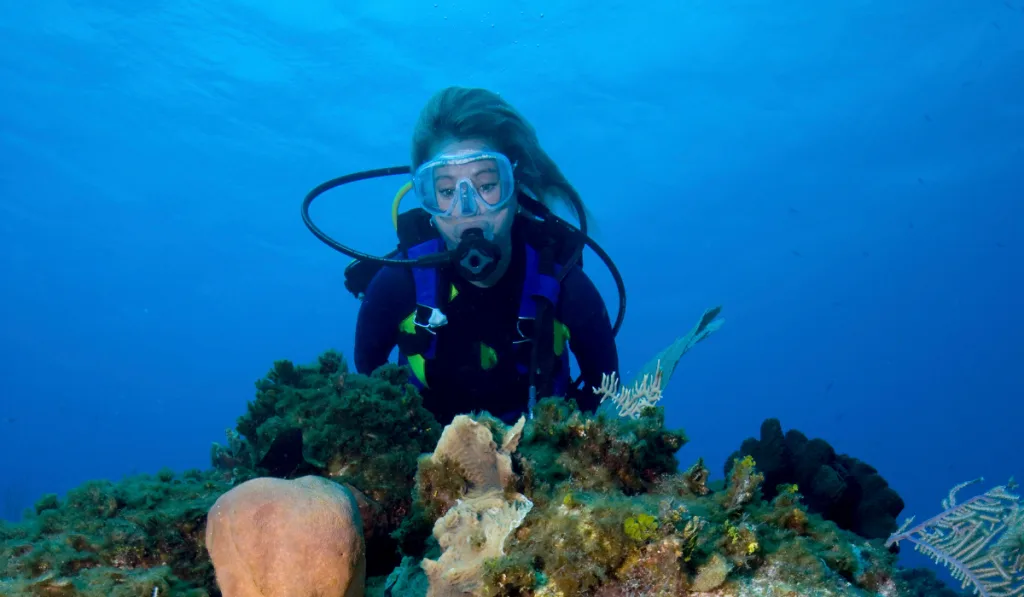 Other Fun Activities You Can Do in Bonaire
Besides diving and spotting marine animals, you can do the following in Bonaire:
Surfing
Horseback riding
Kiteboarding
Snorkeling
Caving
Sailing around the island
Summary
The best time to dive Bonaire depends on you. If you want to enjoy your vacation around very few people, visit the island between May and October.
But if you prefer milder temperatures and are okay with a crowd, November to April is the best time for you to dive Bonaire.
Resources