Unwind after the holiday season with a January getaway. Bask in the sunny weathers of the Caribbean beaches or go snorkeling and scuba diving in the warm waters in Maldives.
Welcome the year with a vacation to these beautiful destinations for your post-holiday escape. There are a variety of events and festivals happening during this time of year.
From food festivals to music festivals, partake in these activities and transform your winter blues into a warm and festive escapade.
You can start your year right with a vacation on these 11 best islands to visit in January.
1. Costa Rica
January in Costa Rica is one of the driest months of the year. You can expect smaller crowds and pleasantly warm weather with sunny days and little rain. Lounge on the beach or traverse the rainforest in Costa Rica.
From picturesque beaches, national parks, jungles and volcanoes, there are a lot of places to explore in this country. Get your adrenaline rush with white water rafting or relax at the country's many hot springs. January is also a great time for surfing for beginners.
Costa Rica is also a good destination to see animals in the wild and see vast ranges of birds. This Central American country has numerous festivals throughout the month.
The Fiestas of Palmares is a two week long carnival with bullfights, concerts and folk music. The Ocaso Festival is an underground music festival held on the beach, poolside or even in the jungles. Also this month they celebrate the Fiesta Patronal de Santo Cristo which is an important religious festival in Santa Cruz.
2. Hawaii
There are so many things to see and do in Hawaii in the month of January. During this month, the temperature is pleasantly cool which gives the landscape blooming flowers and green scenery. With its natural beauty, culture and heritage, Hawaii is truly an amazing tropical destination.
January is one of the best months to see the whales in Hawaii. During this time, the humpback whales travel to the warm waters of the South Pacific. This is the best time to catch a glimpse of these enormous and magnificent animals.
On Oahu's north shores, you can witness Hawaii's largest waves. There are big surfing competitions happening at this time of the year and you will get a chance to see some of the best surfers ride the waves in Oahu.
If you are a golfing fan, you might enjoy Hawaii's top golf tournament happening in January which attracts some of the world's best golfers to the island.
3. Florida Keys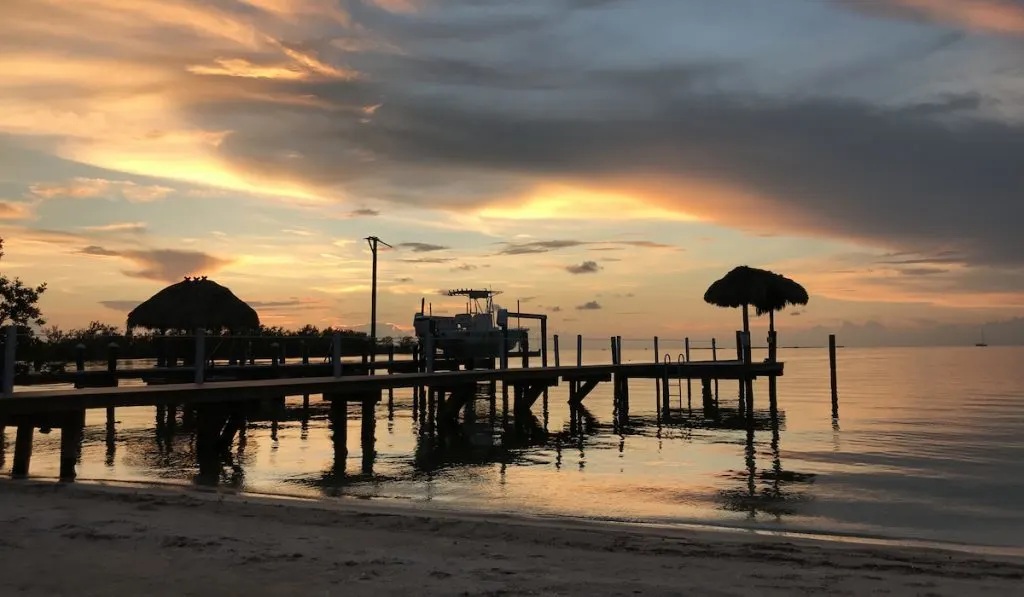 You don't need to travel too far to get away from the cold and take a winter vacation. Escape the winter blues and head off to a much warmer area in Florida.
The tropical islands off the southern coast of Florida have a comfortable temperature of about 75 degrees Fahrenheit during this month.
With its cool temperatures and sunny days, you can relax on the beach with a drink, go snorkeling or scuba diving and watch the majestic sunset in the islands.
January is also a great time to go fishing. Savor some fresh seafood at the Annual Florida Keys Seafood Festival or wine and dine at Key West's Food and Wine Festival.
4. Grenada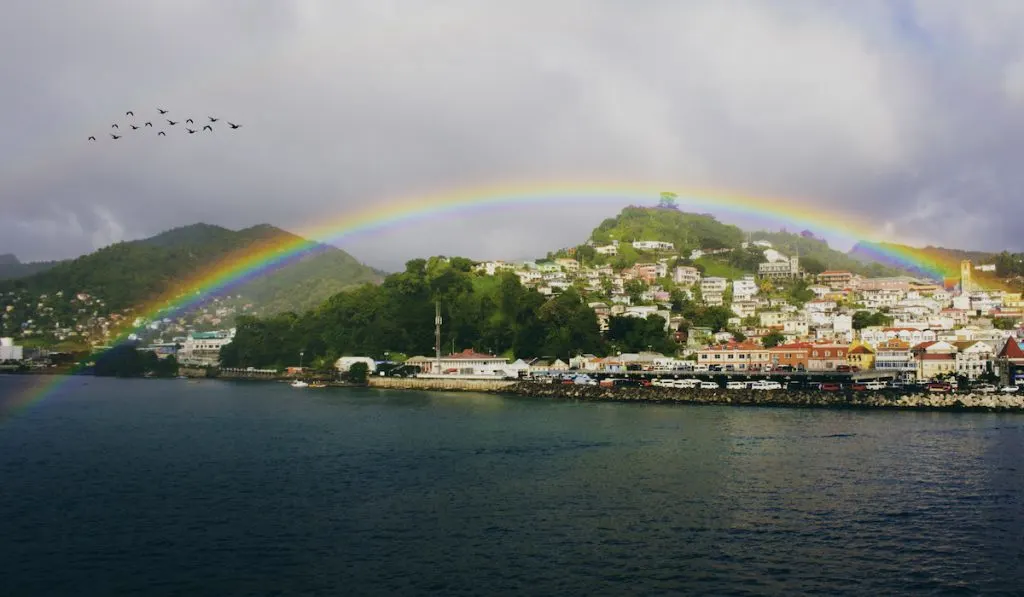 A small island country located in the eastern Caribbean, Grenada is known for its spice plantations throughout the island. Spices like nutmeg and cinnamon are abundant in the island which earned Grenada the name of "Spice Isle."
January has the least rainfall so you can enjoy the beaches, go hiking, cycling or island hopping. Be sure to check out the smaller islands of Carriacou and Petite Martinique.
Waters at this time are good for diving and sailing while you can also explore the lush rainforest and jungle. January is the Grenada Sailing Festival which features an international yacht race, regattas and street festivals.
Grenada is a prime spot for billfishing and the Spice Island Billfish Tournament happens in January with a boat parade and prizes for the best boat and the best catch. This is the perfect time for boat enthusiasts and billfishing lovers.
5. Saint-Kitts and Nevis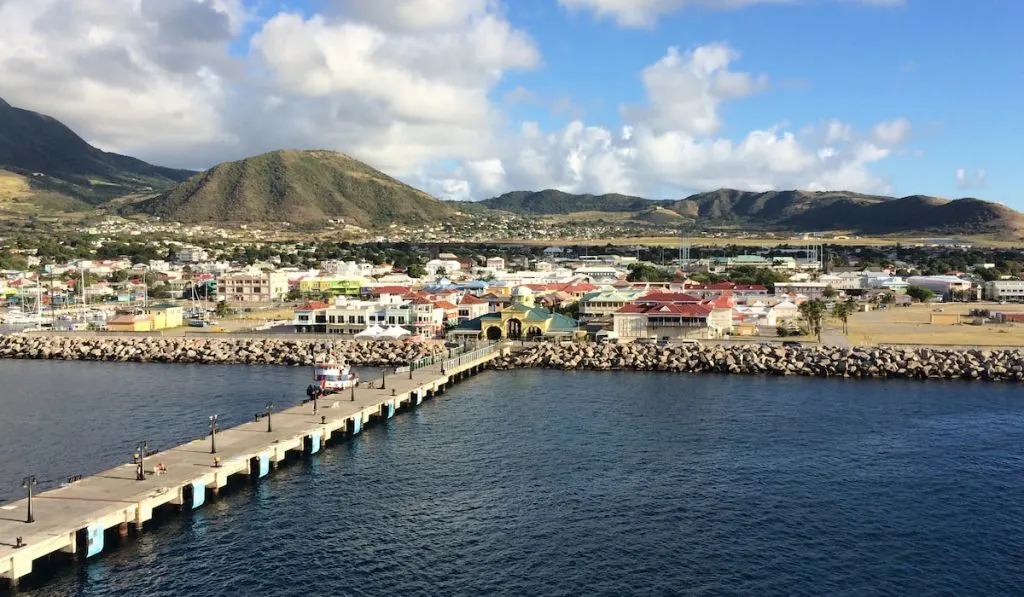 Saint-Kitts and Nevis is a dual-island in the Caribbean with palm-fringed beaches, tropical rainforest and lagoons. January is one of the driest and sunniest months on these islands.
Explore the vibrant market and beach life of Saint Kitts or journey to Nevis with its secluded and serene beaches.
When traveling this time of the year, you can experience the Carnival event that runs for about six weeks starting November and ending in early January.
The main celebrations take place on Christmas week and New Year's week. A fun and festive time to be in the island with competitions, parades, street dancing and live performances.
6. Galapagos Islands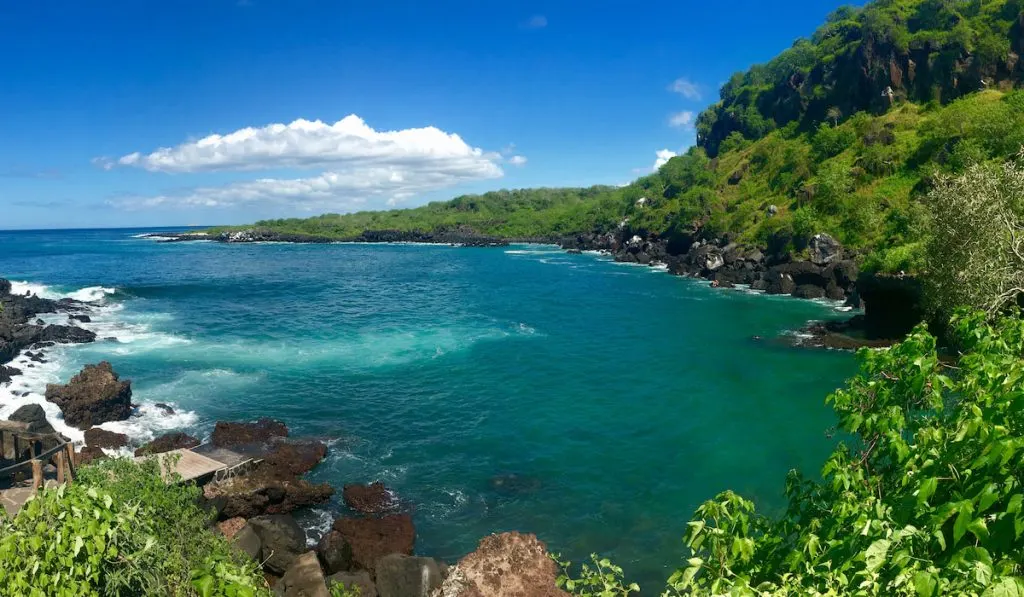 Traveling to the Galapagos Islands in January will give you comfortable weather and lush landscapes. It is a pleasant month to travel and amazing for wildlife spotting.
Get a close encounter with nature and Galapagos Island's abundant wildlife. This is an active month for marine iguanas that transform into brighter colors. They can be spotted in Espanola Island.
Land birds like Galapagos Finches start nesting in January once the first rain falls. January is also the best month to spot the hammerhead sharks at Darwin and Wolf Islands as they are attracted to warmer sea temperatures.
Visiting the Galapagos Islands at this time will give you a magical, once in a lifetime Galapagos adventure.
7. Trinidad and Tobago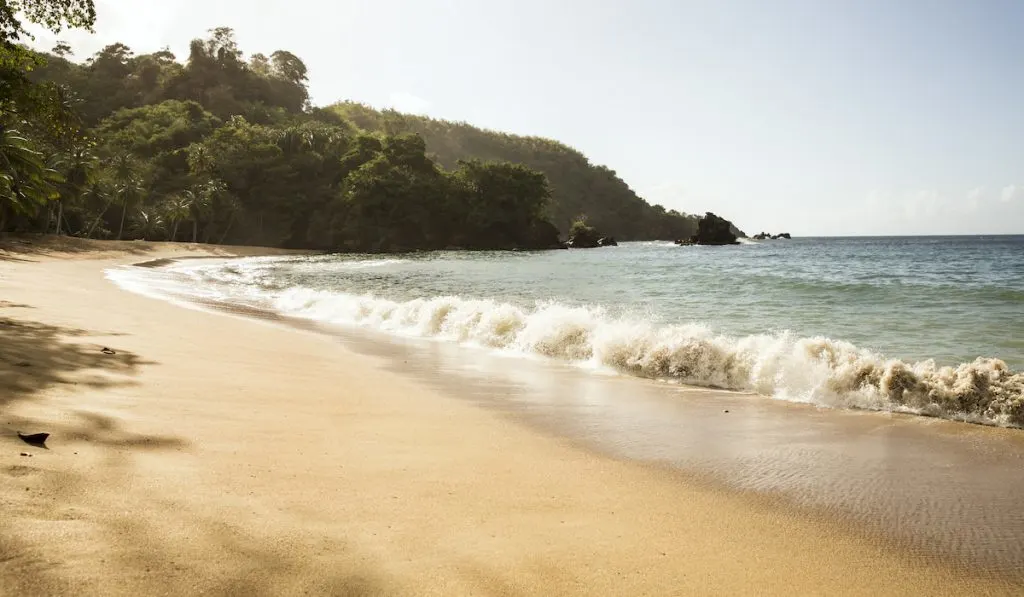 January is one of the sunniest months in Trinidad and Tobago so you can expect clear skies and lots of sunshine. The dual-island Caribbean country features spectacular waterfalls, savanna, coral reefs and plenty of dive sites.
Trinidad is where most of the festivals and activities are happening. This is where you will find shopping, commerce and of course, nightlife, while Tobago is a more laid back island with natural resources.
Trinidad and Tobago is home to several species of hummingbirds. The scarlet ibis, a blood orange flamingo which is the national bird of Trinidad, is most numerous during the months of January to March.
8. Jamaica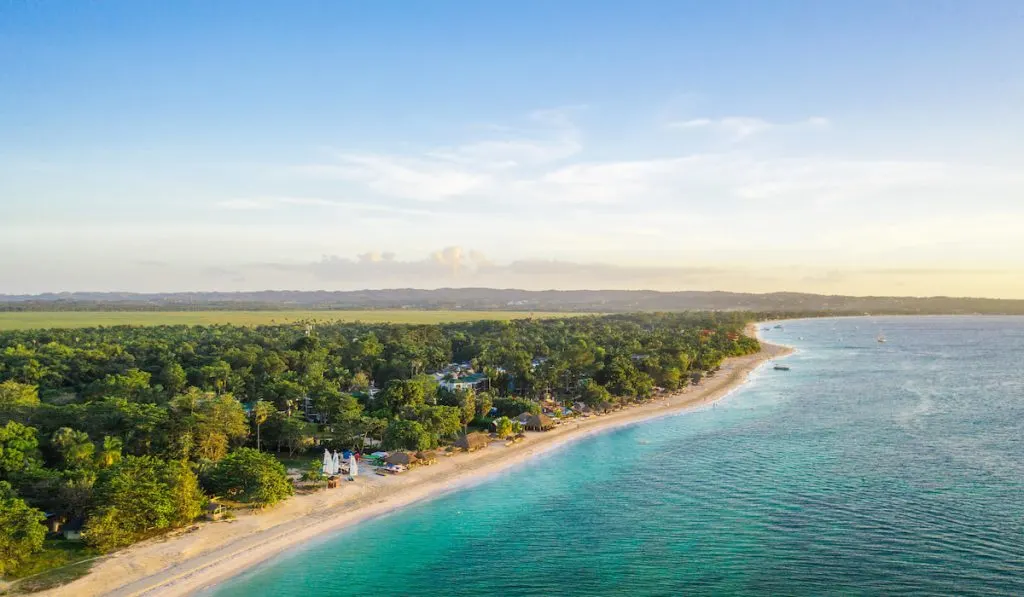 The laid-back island of Jamaica is warm and breezy in January. With an average temperature of about 84 degrees Fahrenheit, the island is warm yet cool with low rainfall.
The climate is lush and tropical which gives Jamaica its breathtaking landscapes. The weather allows for good adventurous hikes to the mountains and waterfalls and you can comfortably swim and snorkel on its warm waters.
The Caribbean island nation is known as the birthplace of reggae music and every January, they host the Rebel Salute Festival. The festival celebrates music, culture and cuisine of Jamaica.
9. British Virgin Islands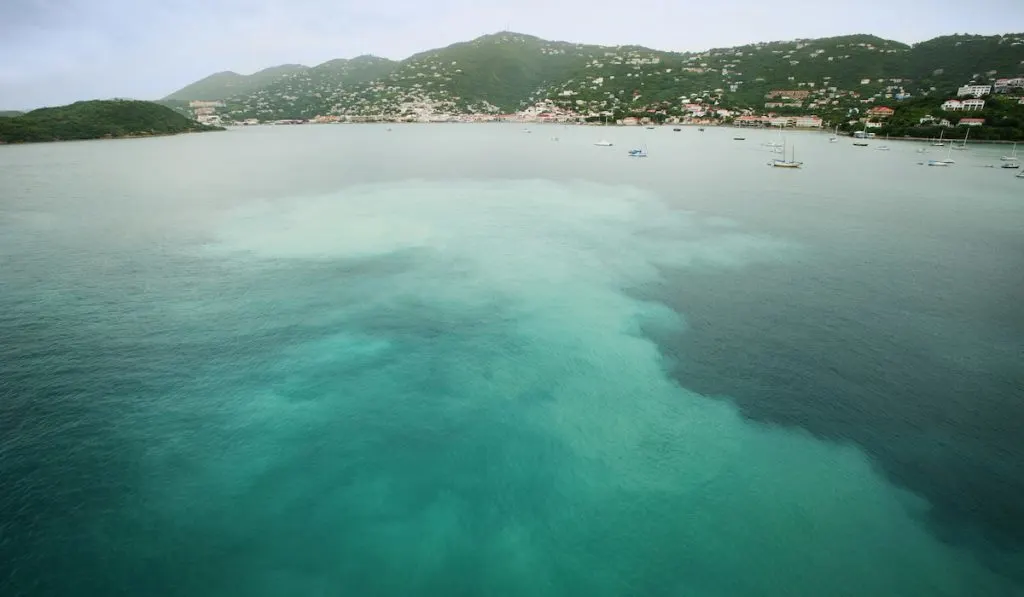 Enjoy outdoor activities with warm weather in the British Virgin Islands. January is a good time to visit the British Virgin Islands as it is the dry season, crowds are smaller, and prices are lower.
With palm trees, hidden coves, and lush natural beauty, the British Virgin Islands is your own perfect solitude. With more than 50 individual islands, sail from island to island in its calm waters.
The islands are also a good destination for kitesurfing and windsurfing. Go on scenic hikes, swim on the blue, warm waters and have endless lazy days on the beach.
Dive and snorkel at the RMS Rhone, a mail ship that crashed and is now its own artificial reef, or the Kodiak Queen, one of the five ships that survived the attacks in Pearl Harbor.
10. Maldives
With powdery white sand beaches, crystal clear waters and sunny days, Maldives is your ultimate island destination in January. This month provides pleasant weather conditions with low humidity and lots of sunshine.
The waters are warm, the currents are not too strong and the sea's visibility is great. Swim, snorkel or dive in the amazing underwater world of Maldives. Witness the spectacular sunset amidst the blue ocean in this secluded and alluring paradise in the Indian Ocean.
11. Tasmania
The Australian island of Tasmania has great weather in January. It is their summer season and the warmest month of the year.
January is a good time to do numerous outdoor activities like trekking, hiking, scuba diving, camping, white water rafting, hang gliding and more. Explore the Tasmanian wilderness and explore their various national parks.
With the summer season, there are plenty of events and activities to check out. The MONA FOMA is an annual music and art festival happening every January.
The Taste of Tasmania is the biggest and longest running food and wine festival in Australia which is held at the end of December and continues to early January.
Another enjoyable summer festival is the Festival of King Island with live music, horse racing, a raft race and many more activities.
Resources: