August, in most parts of the world, is when summer is at its peak. And for some people, this is the perfect time for a vacation. For many, islands are the best destinations during such periods. But without the appropriate information, it can be tough to know the best islands to visit in August.
Before visiting any island, you need to know what the weather is like and the activities you can participate in during your visit.
Not to worry, this article will give you a guide on some of the best islands to visit in August. Here are 11 of the best islands to visit in August.
Catalina Island, California
Catalina Island is an island located off the coast of Southern California. In August, the weather on the island is sunny, with a temperature of 65-73 degrees.
The main town on the island is Avalon. And for over a century, it has been a popular destination for travelers, dignitaries, and Hollywood stars. Avalon has a host of restaurants, shops, and beaches for visitors to choose from.
If you are an adventurous person, you may visit the hiking trails which allow you to do some sightseeing and explore the island. If you are a serious hiker, you can try the Trans-Catalina Trail, which takes about 4-5 days.
The island also offers a host of water sports like boating, diving, and snorkeling and a mini-golf course which has some history behind it.
St. Thomas, U.S. Virgin Islands
St. Thomas is the commercial center of the U.S. Virgin Islands. If you are an adventure seeker or historian, then St. Thomas is the island for you. St. Thomas has a host of harbors, pastel colonial buildings, and a jumble of steep hills.
If it is family fun you are after, then visit Coral World Ocean Park. There you can swim with sea lions, walk along the seafloor, and see other marine life. There is also a Skyride that takes visitors above the towns of Amalie and Charlotte to enjoy the view.
If you love to hike, then the Nature Trail should be a wonderful experience. For those who enjoy playing golf, try the George and Tom Fazio-designed course with 18 challenging holes. If you are lucky, you may get to watch turtles hatch at their nesting grounds.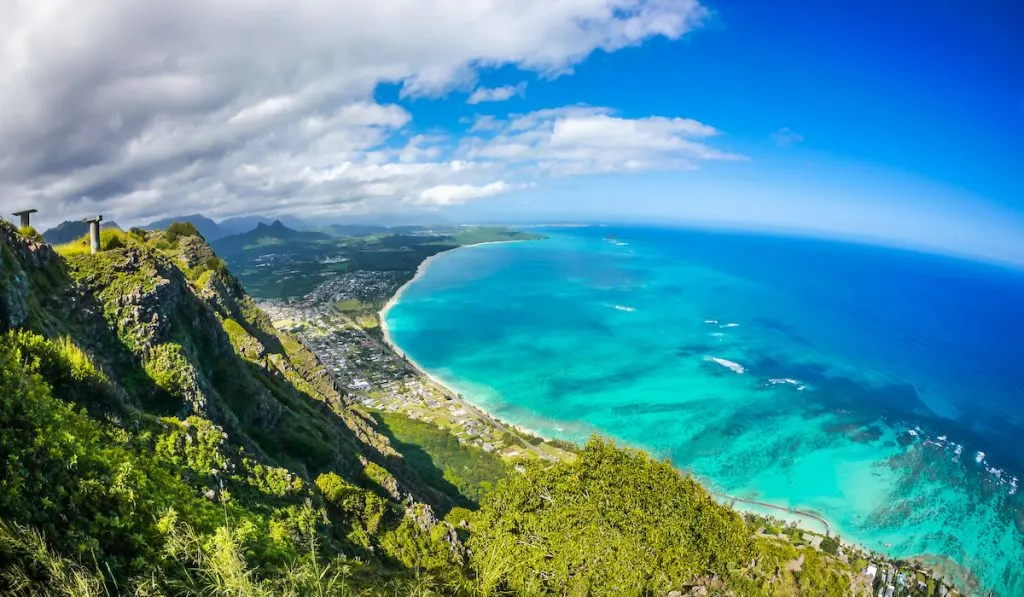 Oahu, Hawaii
Oahu is an island located in the central pacific region of Hawaii. Oahu is known for its large population and busy nightlife. The food scene in Oahu is a dynamic one. You can get a taste of the local cuisine in Chinatown, Kakaako, Kapahulu, and Kaimuki.
The Ala Moana Center and Waikiki offer visitors world-class shopping experiences. If you are just looking to surf some waves, Oahu's north shore is where you need to be. If you are a historian, then you can visit Iolani Palace and Pearl Harbor.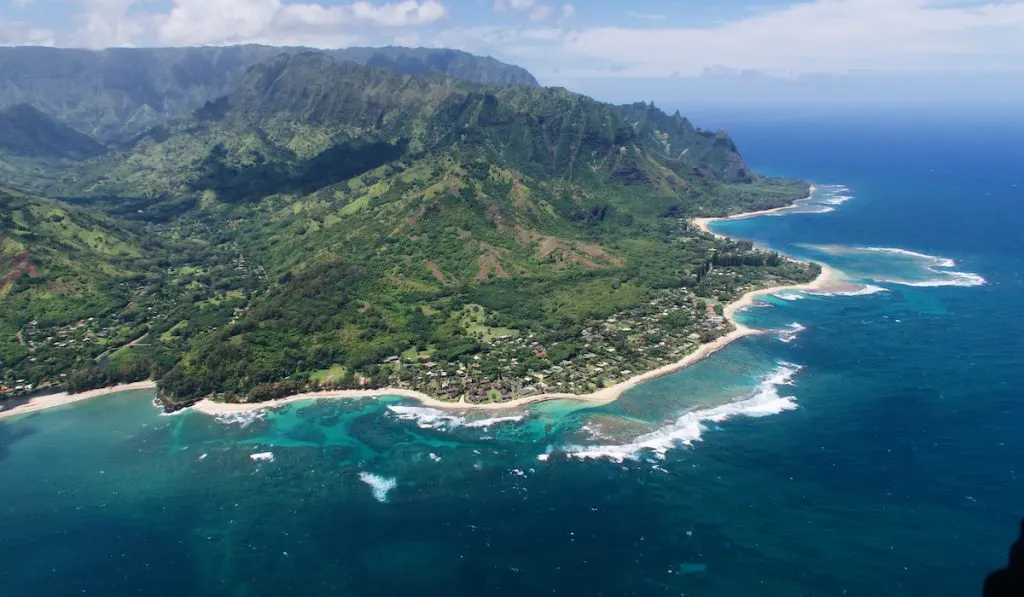 Kauai, Hawaii
The next island destination to visit in August is Kauai in Hawaii. Kauai has beautiful beaches and small towns you can explore during your visit.
You can go to Hanalei, on the north shore, and see the Waioli Huiia Church that was founded in 1834.
On the south shore is Old Koloa Town, where the first sugar mill was built in 1835. There are also accommodations for guests including Timbers Kauai, which is perfect for family gatherings.
On the south shore is The Lodge at Kukui'ula, which offers visitors some of the best island ingredients and accommodations. To the east is Sheraton Kauai Coconut Beach Resort with several dining options, renovated rooms, an oceanfront bar, and an infinity pool.
Anguilla
Another fascinating island to visit in August is an eastern Caribbean Island called Anguilla. You have to fly in from St. Martin, Puerto Rico, or St. Thomas to get to Anguilla.
Visitors will experience the annual Anguilla Summer Festival, which celebrates Anguillian culture, boat races, music, parties, and parades.
Anguilla is famous for its friendly atmosphere, white sandy beaches, natural beauty, water sports, and deep-sea fishing.
There are several places you can stay during your visits. There is the Quintessence Hotel by Relais & Châteaux, Zemi Beach House, Auberge Resort, Malliouhana Resort, Four Seasons Anguilla Resort, Belmond Hotel, and Frangipani Beach Resort.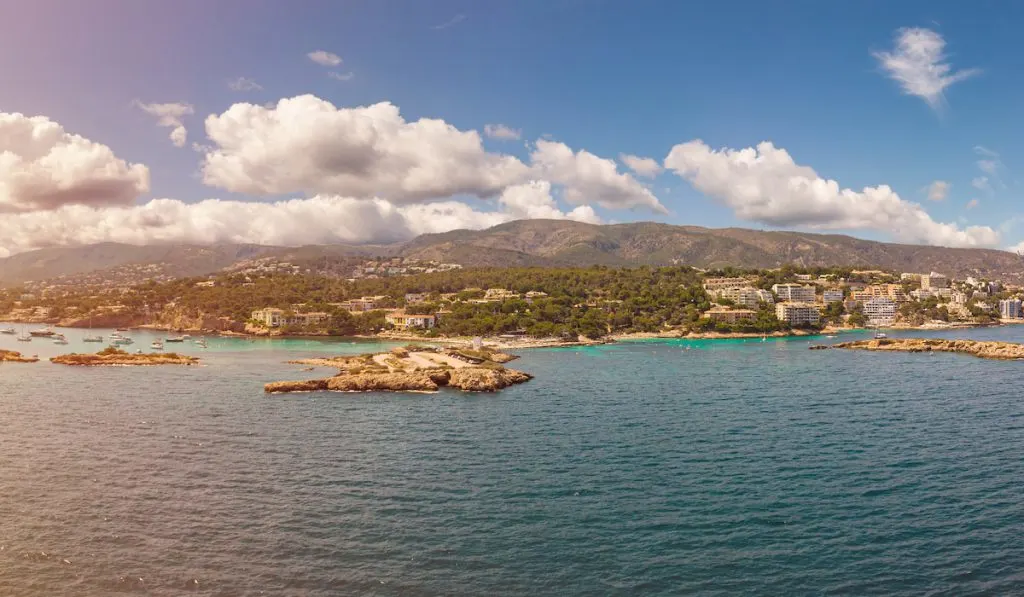 Balearic Islands, Spain
The Balearic Islands, located in Spain, consist of Formentera, Minorca, Mallorca, and other islands.
With its dry weather, warm ocean, and temperatures as high as 90 degrees, the Balearic Islands is an ideal place for a short vacation.
In the summer, the Balearic Islands have a relaxing family atmosphere where you can enjoy some peace. You can also enjoy the island's busy nightlife and go partying all night.
If you are not a fan of crowds, you can visit the small cities and towns on the island. There are also places on the island where you can participate in a range of water sports or enjoy the natural landscapes the island has to offer.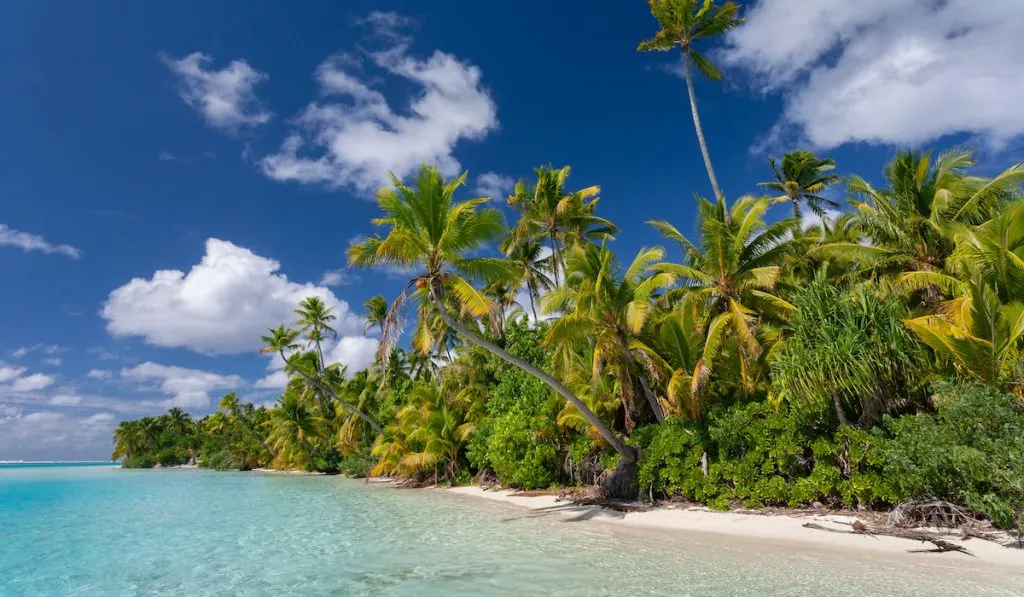 Cook Islands
The Cook Islands is a group of 15 islands located in the south pacific that are pretty popular among beach lovers.
For travelers looking to relax, there are several beaches where you can get tanned while you enjoy the soft white sand and crystal clear water. The Cook Islands is also known for its scuba diving and snorkeling sites.
The month of August is when the residents of Cook Islands celebrate their independence at the Te Maeva Nui Festival in Rarotonga. The festival involves a parade, choir performance, and traditional dances. The rainfall in August is also minimal, so travelers have no reason to worry.
Iceland
The island nation of Iceland is another island to visit in August. With its lava fields, volcanoes, hot springs, and green landscapes, August is when the natural beauty of Iceland is at its peak.
When you visit, you will enjoy driving the scenic interior of the island as you skip past lagoons, waterfalls, and glaciers. If you stay long enough, you will get to participate in the berry picking season, which starts in the second half of the month.
August is also a perfect time to experience the culture of the island's residents. Several festivals take place during this period including The Great Fish Day, the annual firework show at Jökulsárlón Glacier Lagoon, and the European Swamp Soccer Championship.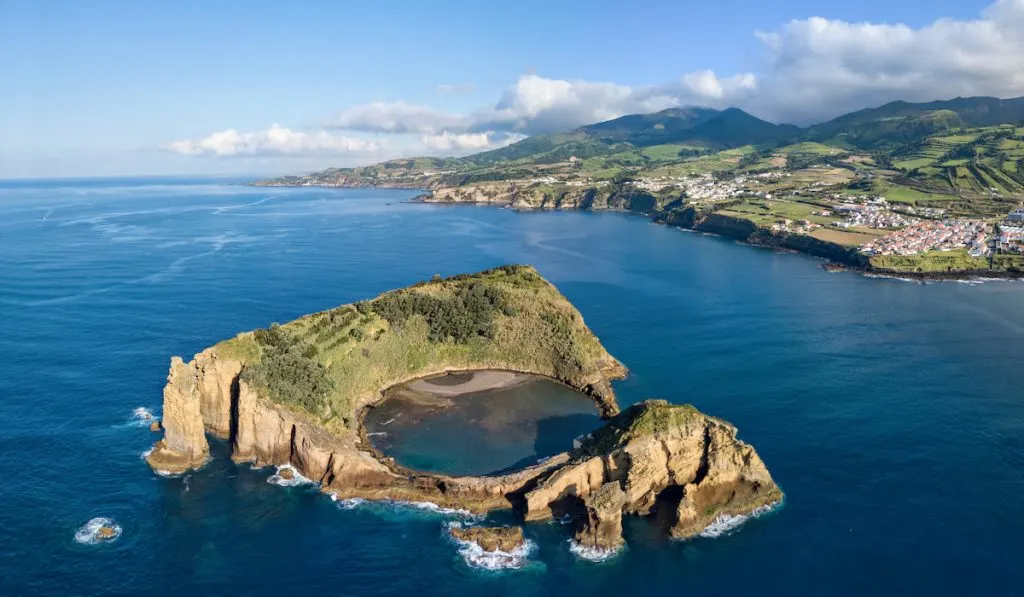 The Azores
The Azores is a group of nine volcanic islands 900 miles west of Portugal. The Azores has a patchwork of fields, deep-blue lakes, and Oceanside bluffs.
The largest island in The Azores is São Miguel, a place designed with black and white cobblestones known as calçada Portuguesa. The lakes of the Sete Cidades area are surrounded by hiking trails you can explore during your visit.
For your accommodations, the newly renovated five-star Grand Hotel Açores Atlântico will cater to your needs. You can also see the vineyard-filled isle of Pico, where grapevines emerge from black basalt rocks.
Corsica
Corsica is a Mediterranean island off the coasts of Italy and France. The unique culture and traditions of Corsica make it an excellent island destination in the summer.
One thing you will notice on this island is several statues built in the likeness of Napoleon. The island's capital Ajaccio has several cafes, monuments, restaurants, and hotels that bear his name.
You can also visit the Lava Gulf, which has some of the best beaches and views on the island.
You can take a trip by boat from Ajaccio and enjoy the coastal scenery. One place not to miss is Iles Sanguinaires which is well known for its 1870 lighthouse and a reddish hue.
The island is also famous for its canyons, which will excite any nature lover looking to get their hands dirty. There is Vecchio Canyon which is family-friendly with a river safe for children to swim.
With no shortage of outdoor adventure, Corsica is perfect for an August visit.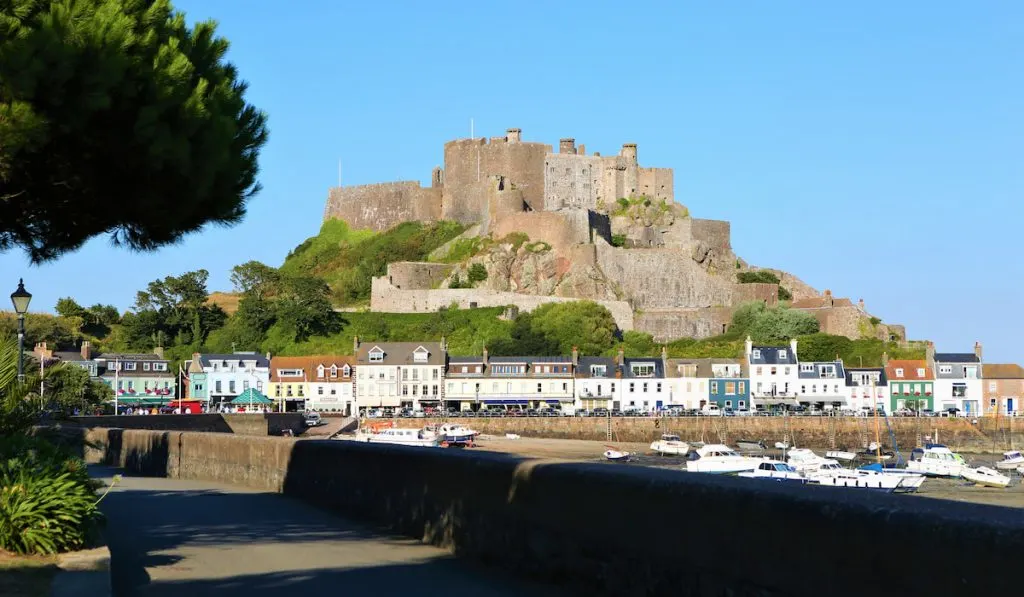 The Channel Islands
The Channel Islands are often compared to the Caribbean due to their cobalt-blue waters and Champagne-colored sandy beaches. If you are looking for a quick getaway with the sand in your toes while you explore the villages on the seaside, then The Channel Islands is the island for you.
You can enjoy the hustle and bustle of the island's capitals, Jersey and Guernsey, or visit Sark, Alderney, and Herm. You can walk along the island's coastline while you explore the rural settlements.
You can also explore the fascinating eateries the island has to offer, with the freshest seafood served within hours of capture.
Resources: